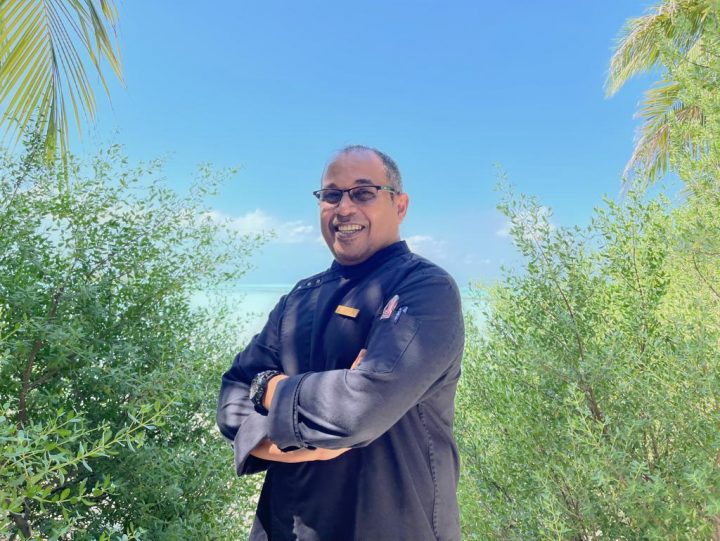 Chef Mohamed Satheeh: A culinary maestro with a passion for excellence
In the realm of the Maldivian luxury hospitality industry, Chef Mohamed Satheeh has carved a remarkable path, showcasing his culinary prowess and unwavering commitment to delivering exceptional dining experiences. With over 37 years of experience, Chef Satheeh's journey is a testament to his passion for the culinary arts and his unwavering dedication to achieving excellence.
Chef Satheeh's culinary journey has been marked by his boundless enthusiasm, hard work, and an unyielding drive to surpass objectives despite limitations, pressure, and strict deadlines. A natural leader and team player, he possesses exceptional interpersonal skills, establishing strong connections with people of all ages. Honesty and loyalty are among his finest attributes, evident in his unwavering commitment to every establishment he has served.
Beginning his career in 1985, when the Maldives had limited resorts, Chef Satheeh witnessed the industry's growth firsthand. He started as a Pantry Assistant at Club Med Faru before securing a coveted opportunity to train under French chefs as a trainee chef for breakfast service. It was during this time that he honed his skills and passion for the culinary arts.
As his career progressed, Chef Satheeh embraced new challenges and opportunities. He joined Athuruga Island Resort as a Sous Chef and Pastry Chef, where he had the privilege of training at the renowned Grand Hotel Fugie Rom in Italy. His time there exposed him to the intricacies of Italian and international cuisine and pastry.
Over the years, Chef Satheeh has left an indelible mark on several prestigious resorts. He served as the Sous Chef at Paradise Island Resort and held the same position at Olhuveli Beach Resort, where he led the culinary operations at the esteemed Spices fine dining restaurant. His culinary journey also took him to Herathera Island Resort, where he continued to showcase his expertise.
In 2015, Chef Satheeh joined the pre-opening team at Furaveri Island Resort as a Senior Sous Chef, and his dedication and talent led to his promotion as the Executive Sous Chef. In 2021, he took on a new challenge at Rihiveli Maldives Resort as the Executive Chef, spearheading the culinary team's efforts in conceptualizing the resort's culinary program for its post-Covid-19 reopening.
Chef Satheeh's culinary expertise extends across various cuisines, with a specialization in Italian cuisine acquired through his training in Italy. His repertoire also encompasses Indian, Chinese, Thai, and Mexican cuisines, along with a deep understanding of Maldivian cuisine. At Rihiveli Resort's Lagoon restaurant, he orchestrates revolving dinner buffets, offering guests a diverse array of culinary experiences, with Friday's Maldivian cuisine dinner buffet being a guest favorite.
Chef Satheeh's leadership and culinary talent shine through his hands-on approach. He works side by side with his staff, overseeing and managing all food-related functions with meticulous attention to detail. Menu coordination, purchasing, staffing, and food preparation all fall under his purview, ensuring that every dish served at the resort is unforgettable.
Reflecting on his culinary journey, Chef Satheeh shares, "Throughout my career, I have embraced every opportunity to learn and grow, pushing the boundaries of my culinary skills. The passion that drives me is the desire to deliver exceptional dining experiences and to continuously surpass expectations."
To aspiring chefs, he offers words of encouragement, saying, "Never stop learning and exploring new flavors. Dedicate yourself to your craft, work hard, and remain passionate. Success in the culinary world comes from perseverance and an unwavering commitment to excellence."
Chef Mohamed Satheeh's remarkable culinary journey spanning over 37 years is a testament to his unwavering dedication, exceptional talent, and unwavering commitment to excellence. Through his leadership and hands-on approach, he has shaped unforgettable dining experiences for guests while leaving an indelible mark on the Maldivian luxury hospitality industry. With his unparalleled passion and expertise, Chef Satheeh continues to inspire aspiring chefs and redefine culinary excellence in the Maldives.