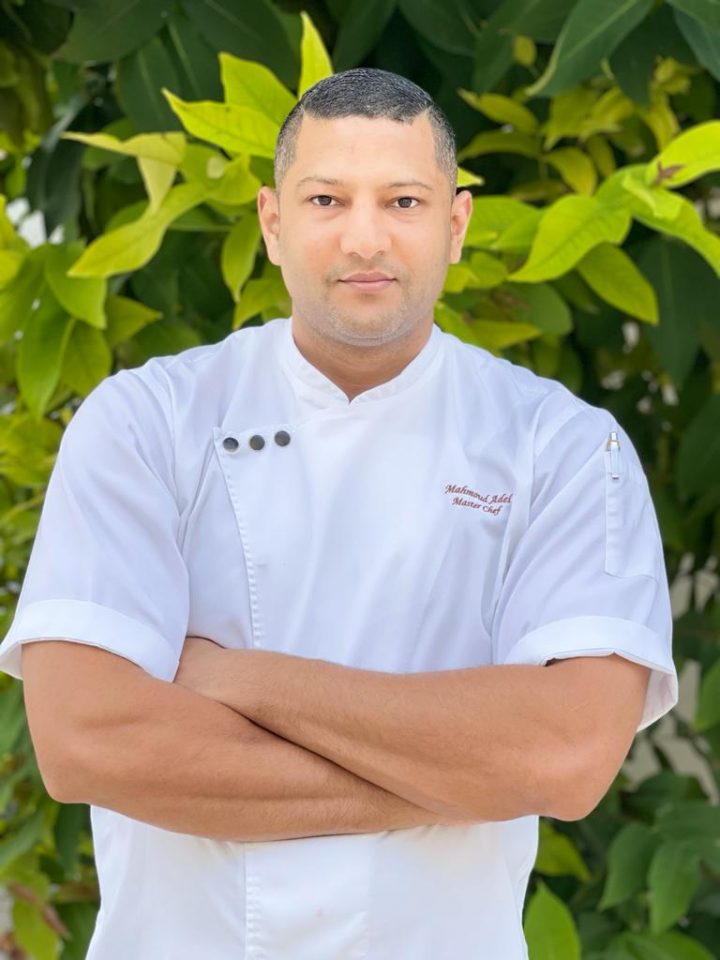 Chef of the Month: Chef Mahmoud Adel, OZEN RESERVE BOLIFUSHI
Mahmoud Adel is Chef de Cuisine at OZEN RESERVE BOLIFUSHI. An Egyptian national, Mahmoud's goal had always been to be a Chef, studying for a degree in Tourism and Hotel Management before firmly setting his sights on the culinary field. His journey has taken him around the Middle East before arriving in the Maldives in 2014 where he has worked in properties such as Olhuveli Resort & Spa and W Maldives, before being enticed to the new Atmosphere resort, OZEN RESERVE BOLIFUSHI where he is the CDC for their Arabic Restaurant Sangu Beach, providing the discerning clientele with aromatic tagines, Mezze platers and shish tawooks. Hotelier Maldives spoke to Mahmoud to learn more about his culinary journey.
Hotelier Maldives: What drew you to the culinary field and becoming a Chef in the Maldives?
MA: Growing up I was always interested in the kitchen and when my brother became a pastry chef it inspired me, so my goal was to also become a Chef. I chose to go to university and study a Batchelor's degree in Tourism and Hotel Management, and my on-the-job training showed me that my passion lay in the kitchen which is still true today. The Maldives was a great opportunity for a new challenge and a chance to improve my knowledge.
HM: Where did you learn your skills?
MA: Initial I learned my skills at university and when I was a trainee in both JW Marriot working in all areas of the kitchen, and later Four Seasons. On leaving university my skills came through working with different nationalities in different kitchens and hotels in Egypt, Kuwait, and here in the Maldives.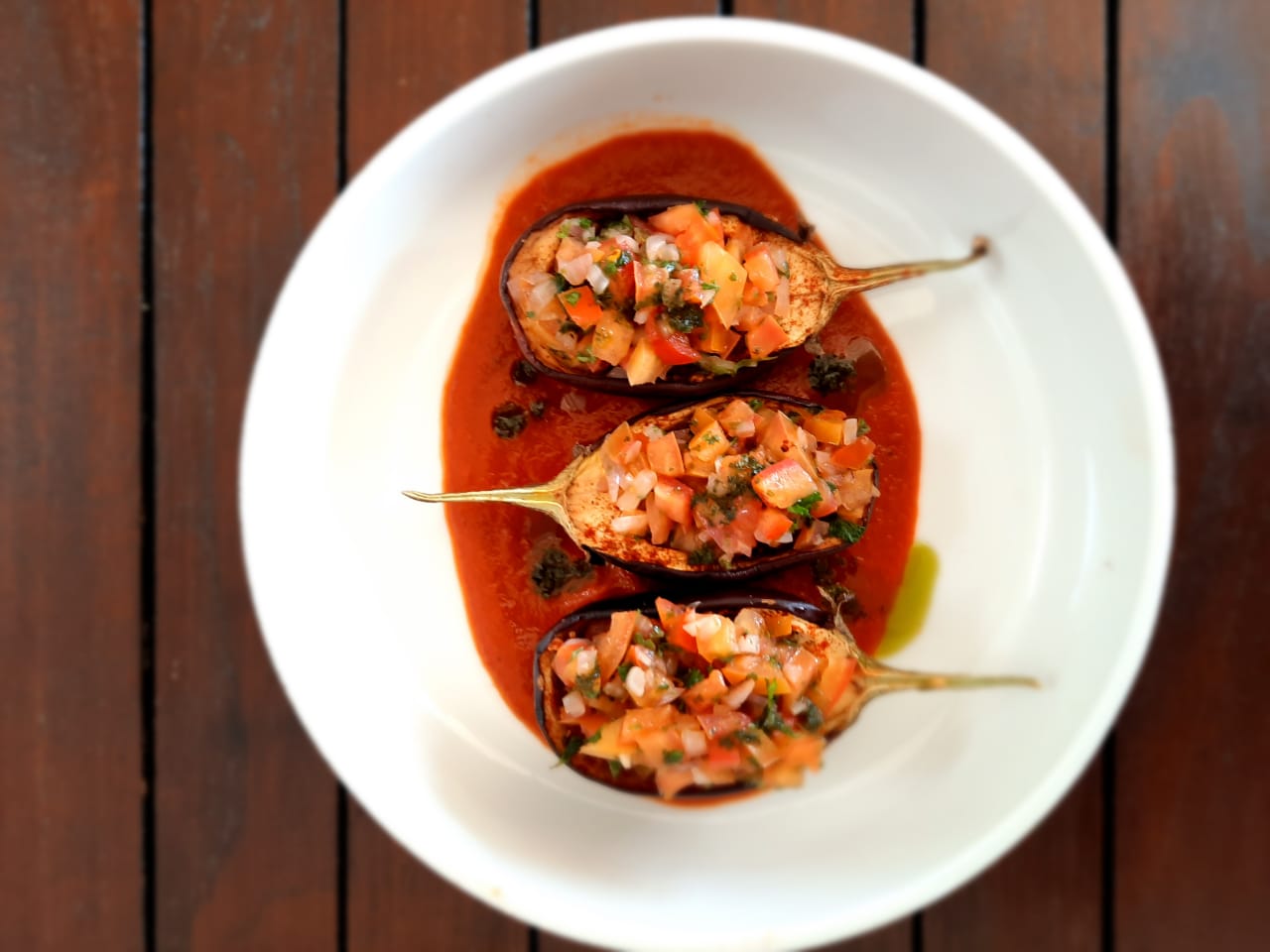 HM: Who has had the greatest influence on your career to date?
MA: Probably the two chefs I worked with in Egypt when I was a trainee. Chef Samir at JW Marriot helped me so much and taught me so many skills. Also, Chef Antonio, who was the Head Chef at Four Seasons when I was there. The two of them gave me the skills and confidence to take my career forward.
HM: Did the pandemic affect your career path?
MA: Not really, luckily I had secured the position at OZEN prior to the pandemic and when I was at home in Egypt my friends and contacts helped me find a temporary position in a steak restaurant where I learnt some new skills until I was able to join OZEN in October 2020.
HM: What do you consider are upcoming food trends in the Maldives and why?
MA: The trends are more towards healthy food and organic food. Everyone wants a healthy life and people are more aware so choosing things that are new and have less oils and carbs in them. Arabic food uses olive oil so is healthier anyway.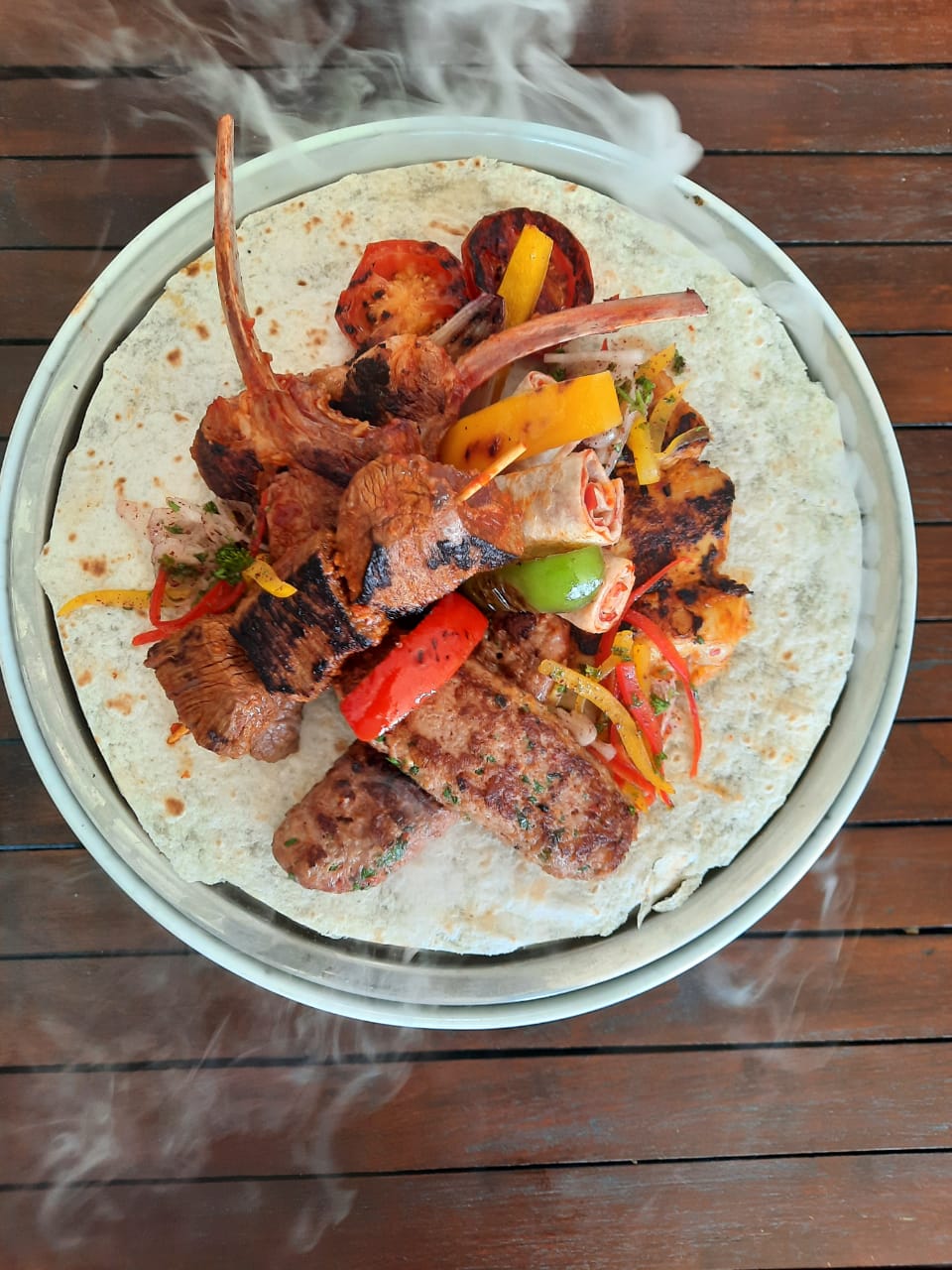 HM: Tell us a unique interesting fact about you?
MA: Nothing really springs to mind other than the fact that I enjoy my work and always like to learn new things!
HM: Of all the many facets of your role, which do you enjoy the most / find the most rewarding?
MA: Talking to guests of all different types and finding out their preferences so I can enhance their dining experience, especially if they are vegan or have food allergies. In the kitchen its self, I enjoy the hot section as it is more diverse and interesting. It is also rewarding when I grow in my career.
HM: What do you do to relax?
MA: I like to read books, mainly those on food and sauces. I also follow chefs on YouTube to get inspiration, especially Lebanese chefs like Jean Barbour.
HM: What do you consider are the key attributes / skills required to become a good chef?
MA: Patience and always be willing to learn new things. Watch, be quiet and listen so you can pick up new things from your surroundings.
HM: What has been the highlight of your career to date?
MA: Probably being part of the team serving 10,000 people at a large corporate event when I was in Egypt. We were all responsible for 500 covers each. It was 2012 so I was still young, and it was a lot of pressure, all went well, and it was a good experience.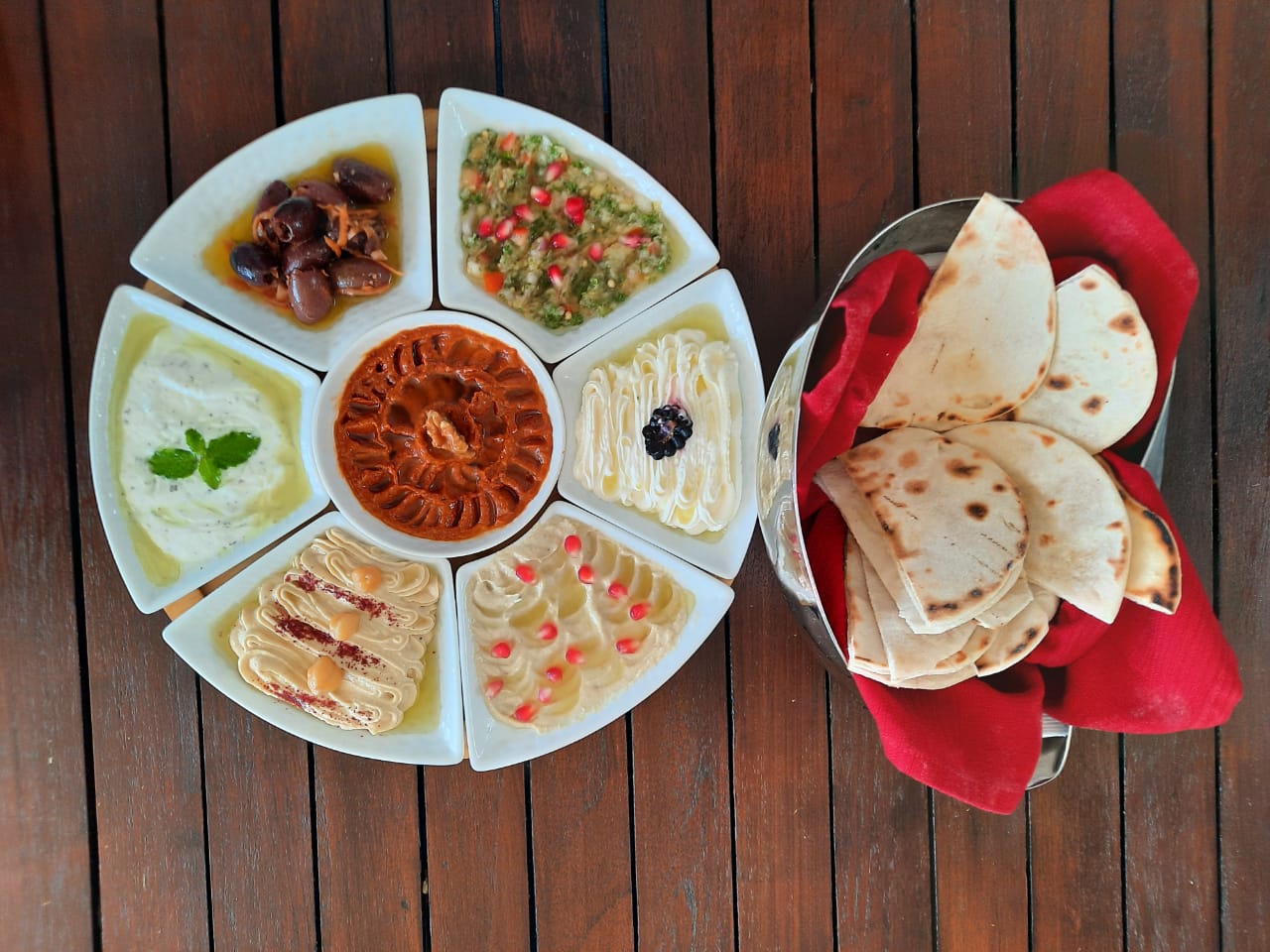 HM: Where do you see yourself in five years' time?
MA: My target is to be Executive Chef of an International restaurant somewhere in the Middle East. International places are more diverse and gives the opportunity to work with different cultures which is something I enjoy.
HM: What has been your greatest challenge in working in a Kitchen?
MA: Working abroad, as it is so different and there are many nationalities you have to work with; however, you get used to it, also it is easier when you are in a good team.
HM: What one piece of advice would you give aspiring chefs?
MA: Never give up! Just keep working and learning.
HM: What is your favourite ingredient to work with?
MA: I have a few but the main ones are extra virgin olive oil and saffron, they are easy to work with, give a nice flavour and good colour which is important in Arabic food. Also, thyme as it has a good aroma, and I can get it fresh from our herb garden on the resort.
HM: Do you have a favourite / signature recipe to share?
MA: Yes, I have, it's an easy to make Hummus, which is a traditional and always popular dish. There are lots of different versions, but this is the one I find works the best.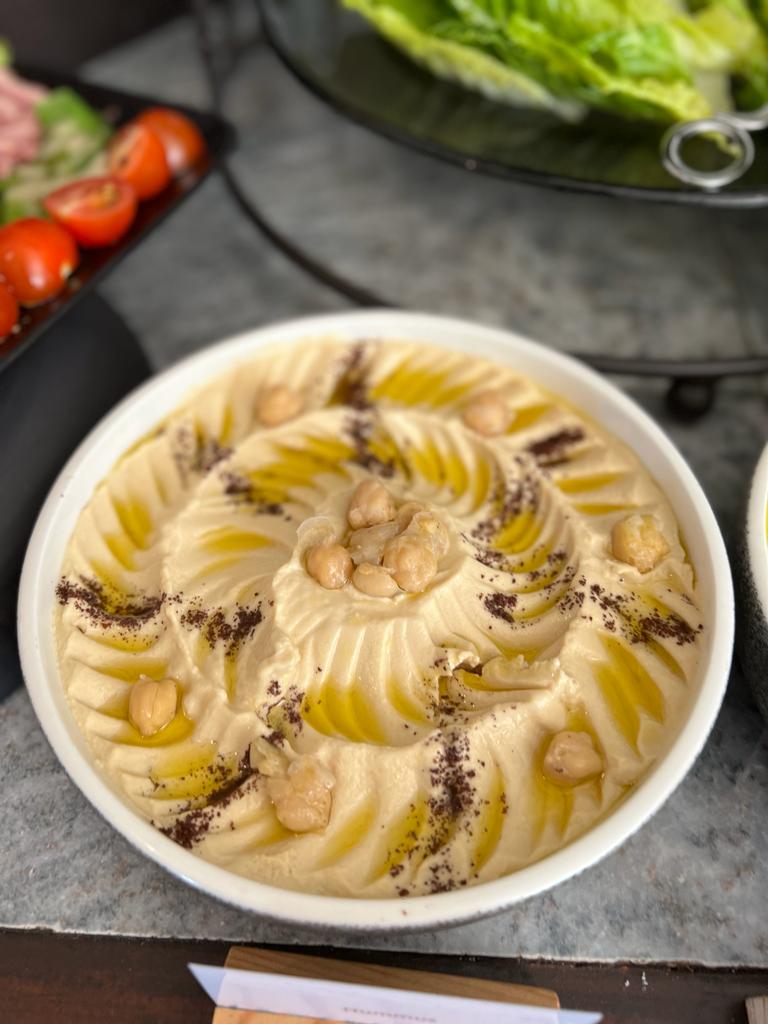 Recipe
500 gm Dry chickpeas
1 tbls bicarbonate of soda
100 ml corn oil
50 gm salt
50 gm lemon salt
100 ml cold water
40 gm cumin powder
50 gm coriander powder
3 cloves peeled and crushed garlic
For the garnish
10 or so whole chickpeas
100 ml extra virgin olive oil
Method
Soak the dry chick peas overnight.
Next day boil with water and bicarbonate of soda until soft and mashed.
Blend the boiled chickpeas with the corn oil, salts and 100 ml of cold water until smooth.
For flavour add the cumin, coriander and garlic and blend again.
Garnish with whole chickpeas and drizzle the extra virgin olive oil.
Chef of the Month series features interviews with some of the top chefs in the industry and their signature dishes.
Read the previous article of the series: Mariyam Lahufa, Jumeirah Maldives Olhahali Island