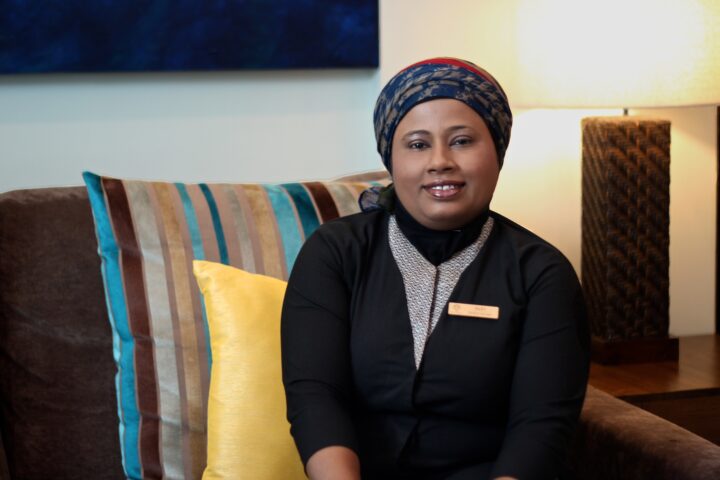 Women in Hospitality: Fareesha Hawwa, General Manager at The Somerset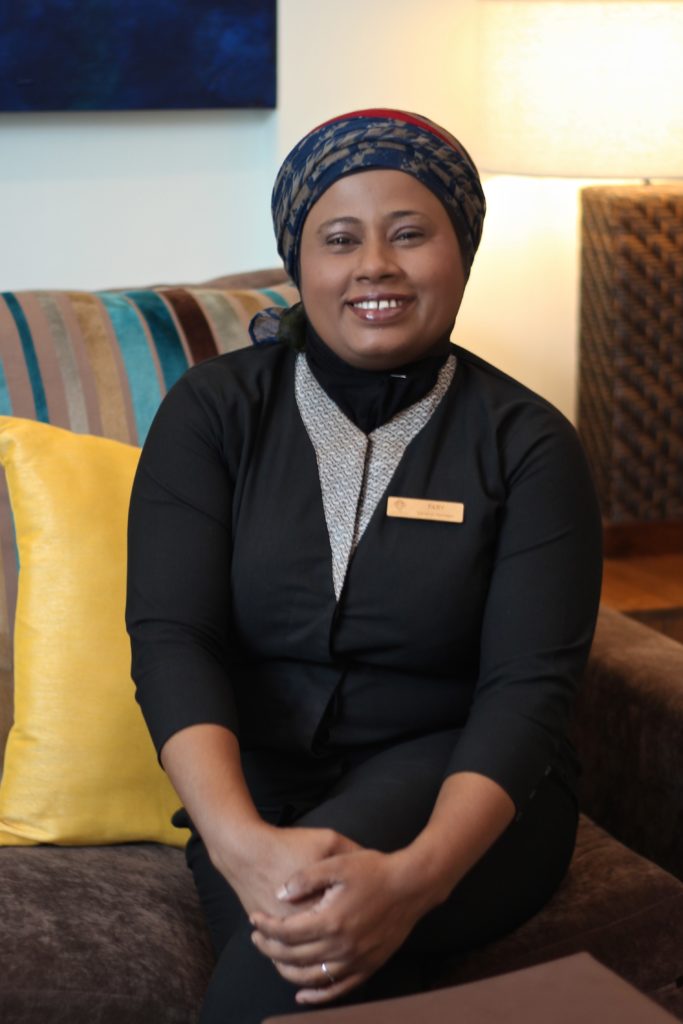 Fareesha Hawwa, General Manager at The Somerset Hotel, speaks to Hotelier Maldives as part of our Women in Hospitality series. In an industry where women make up only 8% of the workforce (of which only 3% are Maldivian women), this series aims to spotlight women in leadership positions throughout the Maldivian hospitality sector. Here, Fareesha shares her career journey with us and explains just what it takes to make it to the top in such a competitive industry.
 1. What was it that drew you to work in hospitality?
Well, when I was in school, I had always wanted to be a doctor! However at that time, it was notoriously difficult to get a scholarship and my family couldn't afford the tuition fees. So, for a while after my A-levels, I kept wondering 'what can I do?' I didn't want to waste my time doing nothing! So, one day, as I was sitting with a friend at the artificial beach area in Male', my thoughts turned to the tourism industry. I realised that, just like medicine, it was a way to take care of people, and make them happy. At first, my family were very reluctant to agree – they thought that the hospitality industry was no place for a young girl. They even offered to mortgage the house for me to attend medical school! But I wouldn't have it. Finally, I made them understand that wherever a person works, the person will choose a good or a bad direction. It's not the place of work that decides for them!
2. What was your first role in the sector? What did you learn from it?
I joined the Hotel School in Male' in 1995 and met Maryam Noorden, who was the head of the school at that time. Under her tutelage, I realise that this was the industry I was born for! When I graduated from the Hotel School, I joined Paradise Island resort. My heart was set on joining the F&B department, but I was assigned to the role of housekeeping supervisor. I loved the team and learnt so much in that role and it was there that I learnt that you should always be close to your team; never sit far from them at meals and value their advice. If you do that, you can win the hearts of your team – even if you are only 19 years old like I was!
 3. How did you transition into Food & Beverage?
Although I learnt a lot in housekeeping, I still knew that my heart was in F&B. So when an opportunity arose to become a restaurant hostess at Banyan Tree, I couldn't turn it down. In fact, the general manager there personally tracked me down after he heard the speech I gave at my Hotel School graduation ceremony, so it felt like a great honour. There, I quickly went from hostess to supervisor to restaurant captain.
After two years, I was again headhunted by Le Meridien who were opening a resort in Baa atoll. Although the resort was only open for a year, I had a wonderful time there and I worked closely with the management. They even sent me on a cross-exposure training to Medina, which was very special. However, when they closed down, I was scooped up by Soneva Fushi- I didn't even take two days off between changing jobs!
There, I had another epiphany – not only was I born for the hospitality industry, I was born for Soneva. During my eight years there, I learnt so much! I went on cross exposures to Le Touessrok in Mauritius, the Hakkasan in London and to the D'ma Pavilion in Bangkok. I also spent time in Switzerland as an intern. By the time I left, I was the F&B service manager.
 4. How did you become a general manager?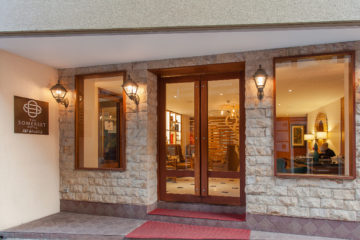 After eight years, I wanted to have a child, so I moved to Male', (I won't say that I 'left' Soneva, because I still feel a part of it now.) After a short break, I soon wanted to get back to work. Having worked in all departments of a resort except HR, I decided it was time to get some experience there. So I joined a construction company as an HR manager. However, hospitality soon called me back and I became the general manager of Marble Hotel in 2007. I was there for nearly four years and then at Coral Hotel for nearly two, in the same role. Which brings me to the present! I've been at the Somerset for two years and three months- since it's pre-opening period.
 5. In your opinion, what qualities are most important to possess to be a successful general manager?
It's important to get your hands dirty! Be part of the team, value people's suggestions and incorporate them into the hotel's standards. My team know that if there's a big arrival, I'll be there to make the beds with them, to vacuum the floors with them, to pull the suitcases with them. And I'm a workaholic – which also helps!
 6. What developments are you currently overseeing at The Somerset Hotel? 
Our biggest development at the moment is to do with service. Already, we're getting phenomenal feedback on Trip Advisor, Booking.com and other online forums, but we don't want to rest on our laurels. I conduct a three-hour training session every month with housekeeping and front office and we're always finding ways to improve and provide personalised service.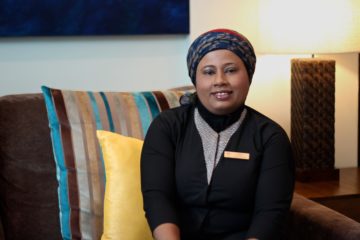 7. What have been the greatest challenges you faced in your career?
You know, I haven't really seen anything as a challenge, because everything I've done has happened because I wanted to do it! When you are in love with the industry, nothing seems too challenging!
 8. Is there anyone in particular that helped you to reach this level of success?
My mother was of course always my biggest supporter and I have so much to be thankful to her for. Maryam Noorden, from the Hotel School inspired me to be successful and we are lifelong friends. Eva, the creative director at Soneva, has been so many things for me – a second mother, a sister and a best friend. Even now, when I receive an email from her telling me she is proud of my success, it just makes my day!
9. What do you think can be done to increase the number of women in leadership positions in the Maldivian hospitality sector?
I think there is still a lot of work to be done in terms of educating the parents. Many female members of staff still find it difficult to convince their parents that this is a professional industry with a lot to offer young women. There have been times when I have personally brought female staff members' parents to the hotel to show them that it's a good workplace! I say 'Look at me! I know so much about beverages, but I don't drink. I've worked in so many resorts, but I have a good reputation.' I've had such passionate, clever girls, with a lot of love for the industry having to resign because their parents consider this 'dirty' work. It's hard to change some people's minds, but it can be done! My brothers didn't talk to me for two years when I joined this industry – now they are extremely proud of my success. At the end of the day, it's about proving yourself!