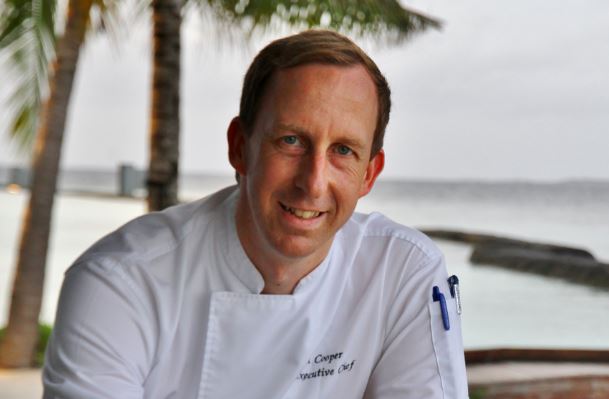 Chef Profile: Glen Cooper, Executive Chef at JW Marriott Maldives Resort & Spa
Glen Cooper, the Executive Chef of JW Marriot Maldives Resort & Spa, has an outstanding history working with Resorts, Boutique and 5 Star City Hotels. A well-established hotelier not only experienced on the arts of modern cuisine but in all aspects of managing operations and leading teams from diverse cultural backgrounds. His notable pre-opening experiences include Six Senses development in the Kingdom of Bhutan and has worked as an Executive Chef with Belmond Grand Hotel Europe, St. Petersburg; Russia, The George Hotel, Christchurch; New Zealand, Constance Halaveli and Kurumba in the Maldives.
Hotelier Maldives: Could you tell us a bit about your home town and childhood?
Glen Cooper: I grew up in a small town of Napier, a coastal city on New Zealand's North Island known for its orchards, vineyards and award-winning wineries.
Growing-up did you & your family have a passion for food and do you have a strong knowledge of your family recipes and cooking methods?
Growing up, I always believe that food is the heart of home and family. Both of my grandmothers used to cook vegetables freshly picked from our backyard where we play as children, whereas newly harvested fruits are always made into delectably sweet jams every summer. At an early age, I found myself being a sous chef to my grandmother. Our family would always hold a weekend brunch during Sundays, a gathering we consider an avenue to connect with each other and which has built a sense of belongingness within our family.
HM: Why did you choose the path of becoming a professional chef? Was that something always appealing to you?
GC: Being exposed to my grandmother's kitchen since childhood, it made me discover the love and passion for cooking. At the age of 16, I knew that I was destined to be a chef. Thanks to my very supportive parents who allowed me to pursue a career in culinary.
HM: What were your most memorable experiences at Culinary School?
GC: The most memorable experience at our culinary school happened during our last school year when all graduating students were teamed up into two to contend in a black box cooking competition. In the end, our team won the gold medals instantly making it the highlight of my college experience.
If there's good, there's also a not so good experience. It happened when I arrived 2 minutes late for our training. With our chef trainer being so strict that all late students won't be allowed to enter the class, that day instilled in me the importance of discipline and punctuality, characteristics one must possess to be successful in the industry.
HM: How did your culinary journey begin? How many years it has been since you joined the industry?
GC: My culinary journey began 25 years ago at the Eastern Institute of Technology (EIT) in Hawke's Bay when I got accepted in a culinary course.
I knew exactly what I wanted to do by the time I left school. So I started working my way up from an apprentice baker and kitchenhand in a local restaurant. Later, I moved into the hotel industry joining InterContinental in Wellington, New Zealand where I was a part of the team that won New Zealand's Restaurant of the Year for 3 consecutive years.
My experience at the InterContinental Wellington further developed my gastronomic skills, passion and desire that led me to my maiden overseas posting in Singapore's Fullerton Hotel as Executive Sous Chef. Years after, I moved to the Maldives and joined Constance Halaveli, followed by Grand Hotel Europe in St. Petersburg, Russia, George Hotel in Christchurch, New Zealand and Six Senses Bhutan. Prior to my current role as Pre-opening Executive Chef of the JW Marriott Maldives Resort & Spa, I completed two task-force assignments for Sheraton Maldives Full Moon Resort & Spa and the recently opened Westin Miriandhoo Maldives.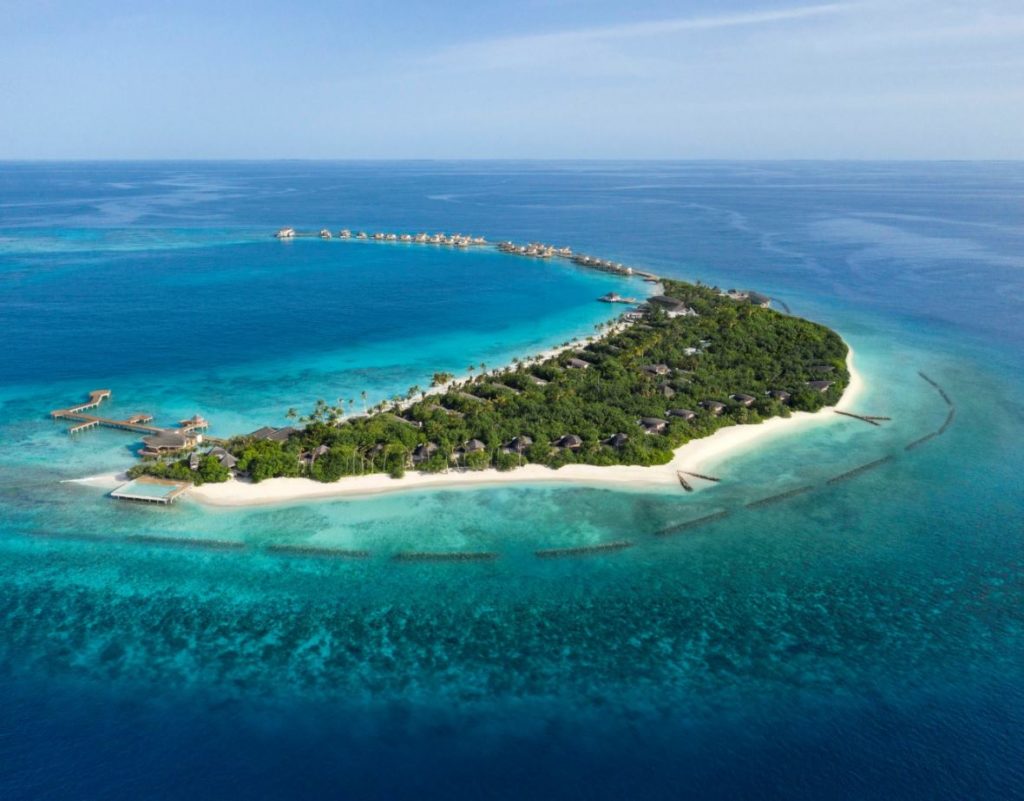 HM: Are you an experimental chef? Tell us a bit about what you are experimenting at the moment.
GC: I am certainly an experimental chef. I love nothing more than taking a classical dish and turning it into something new and exciting.
Currently, we are in the pre-opening phase at the JW Marriott Maldives Resort & Spa, so we are about to start recipe testing for our new outlets. One of which is our Thai-inspired restaurant, Kaashi where traditional Thai dishes will be reimagined as tapas.
HM: What are the most important traits of a chef?
GC: For me, a chef must be creative, flexible and self-driven to become successful in his craft. Nowadays, a chef wears a multitude of hats, acting as a financial controller by taking care of the departmental budgets, a human resource leader who needs to look after the welfare of his team members, a host to our guests, a dietician, and more. Gone are the days that chefs are limited to just cooking. Above all these, a chef must have the innate passion and love for his craft, one who appreciates life's simplest thing but can make it bizarre.
HM: As a professional chef, what is your most valuable possession?
GC: In my 25 years of culinary experience, obtaining a signed cookbook from American chef and restaurateur Charlie Trotter is what I considered one of my most valuable possessions. During my time in Singapore, my wife would always purchase my cookbooks from any visiting chefs in the country. Fortunately, I had the chance to work with Charlie Trotter during my stint at the Fullerton Hotel Singapore, an indelible experience every young chef dreams about.
HM: How do you keep your team motivated?
GC: I always encourage my team to push their limits and bring out their artistry and creativity to the table especially when designing menus. They have my full empowerment and I keep them involved in as much process we have in the kitchen. I personally believe that when your employees feel they are trusted, they work happily and happy chefs create happy food. This is what's most important for a leader, to see your team members happy in what they do. Additionally, it also helps that I have time to listen to them, get to know them on a personal level, and create activities that will foster engagement between members creating a conducive working environment for all.
HM: What are the food trends which will dominate the luxury culinary industry for the upcoming decade?
GC:
Responsible gastronomy supporting the anti-food waste initiative
Clean Eating by using fresh farm-to-table ingredients
Healthy and sustainable food and beverage concepts
Live and eat local
HM: What is your biggest dream and plan for your future?
GC: My biggest dream which is also my future plan is to return to my homeland (New Zealand) and run a 6-room luxury lodge located in a remote destination, exposed to natural magnificence, four seasons, promoting local products, working with a small group of passionate hospitality professionals which features an approachable style of luxury and hospitality.