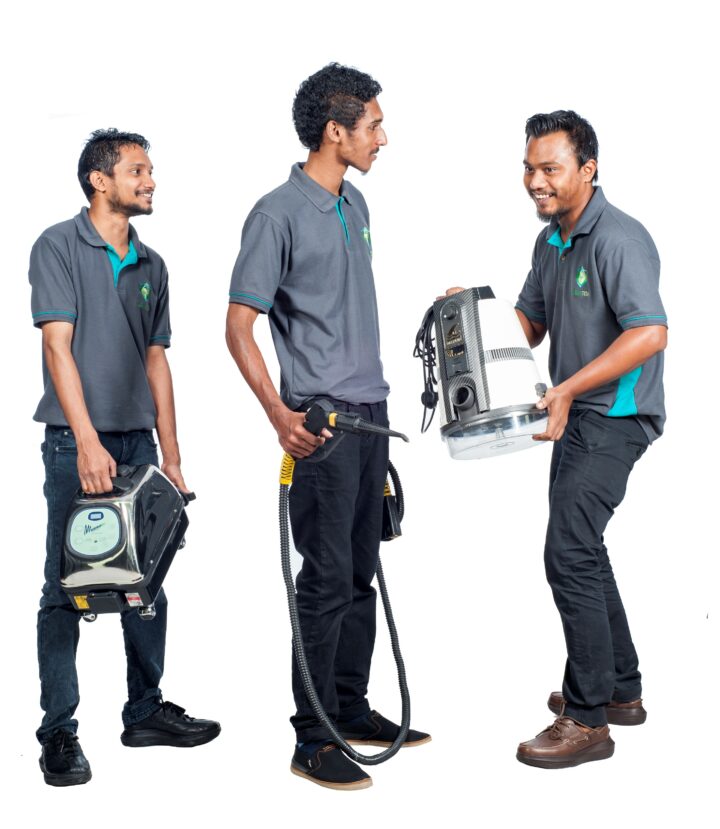 Clean Tech – Deep Clean Masters
Are you prone to allergies, cold and flu? Do you get sneeze-attacks every morning?
It could be your home or workspace that's making you sick.
No matter how often you clean, dust mites are living on your mattresses, bedding, upholstery, carpets and curtains. These tiny microscopic creatures feed on the flakes of dead skin that people shed daily and thrive in warm and humid environments.
Using chemical solutions is one way to go, but breathing their vapours will damage your respiratory system and harm the environment.
This is where Clean Tech comes in with a one-stop chemical-free cleaning service to resorts and hotels, households, office spaces, warehouses and garages and even your car. The company's deep cleaning service also extends to yachts and speedboats, airplanes, hospitals and clinics, restaurants and cafes.
Equipped with state-of-the-art EU standard technology, Clean Tech's mission is to provide a personalised cleaning service that is also eco-friendly.
With trustworthy local staff trained by EU House Master at their disposal, the company ensures that it caters to the client's every need.
Whether it's your air conditioner, carpet, floors or bathroom that needs cleaning, or whether it's a stain on your carpet or furniture that can't be removed, Clean Tech provides a complete solution to your cleaning needs and ensures that the air you breath is pure.
No more washing your curtains and airing out your mattress every week. No more deep-cleaning every weekend. With Clean Tech, you can throw out your cleaning chemicals and say good bye to your vacuum cleaner and relax in a germ-free, chemical-free and dust-free home.
Clean Tech is a subsidiary of Reinvent Maldives Pvt Ltd. The company prides itself in providing world-class service to its clients. Clean Tech is focused on providing personalised services that are affordable, resulting in a good, long-term relationship with their happy customers.