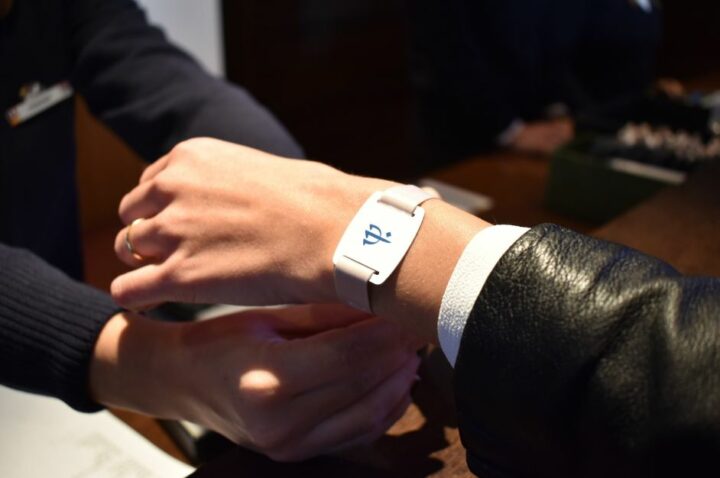 Club Med takes hassle-free up a notch with new Digital Bracelet
Club Med has rolled out a new payment system with the launch of its Digital Bracelet. Guests visiting Club Med Kani and Finolhu Villas in the Maldives are amongst first in the world to experience the perks of the Club Med Digital Bracelet.
Embedded with an encoded chip, the new wearable combines multiple keyless functions, allowing guests an even more hassle-free and convenient holiday experience with their loved ones. Replacing the current Club Med Bracelet, the new Digital Bracelet began trials in mid-March.
"Club Med has been an innovator in the vacation business," said Xavier Desaulles, CEO of Club Med East South Asia Pacific. "These bracelets continue our innovative spirit by merging technology with heritage to deliver a seamless and enhanced in-resort experience."
Evolving from the Club Med Cashless experience that initially involved strings of colourful beads being traded for goods and services, the Club Med Bracelet is a part of the brand DNA and is a symbol of GMs (Gentil Membres) in the resorts.
Functionally, the Digital Bracelet allows guests ease of unlocking their room doors and card-less payments. Transactions are captured via mobile readers at most points of sales. The water-proof Digital Bracelet will be able to be worn at all times, even while guests engage in water sports or take a shower.
Upon rolling out the Club Med Resorts App, Club Med turns its sights to continue elevating the guest experience both in and out of the resorts. Club Med is the worldwide leader in upscale Premium All-Inclusive holidays and operates 70 resorts located across some of the most beautiful destinations in the world.