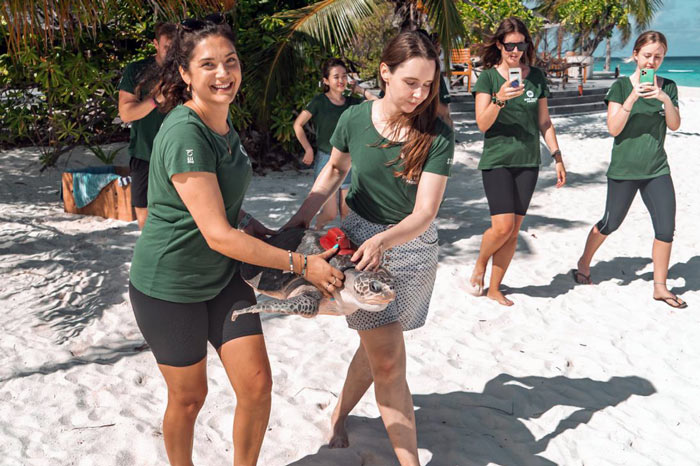 Coco Palm Dhuni Kolhu joins Kind Traveler as a New Way for Guests to Help Sea Turtles
Coco Palm Dhuni Kolhu joins Kind Traveler, the first socially conscious Give + Get hotel booking platform that empowers travellers to positively impact the communities they visit. Travellers unlock special rates & perks with curated Kind Hotels upon a $10 donation to a local charity.
Coco Palm Dhuni Kolhu has long been collaborating with the Olive Ridley Project to help rescue and rehabilitate injured sea turtles. The resort is home to the Olive Ridley Project Marine Turtle Rescue Centre, the first veterinarian-led turtle rescue center in the Maldives, to treat these injured creatures. Fully equipped with a laboratory, x-ray and ultrasound machines, an endoscope, and surgical facilities, the center has rehabilitated and released over 107 turtles back into the wild since its opening in 2017.
By offering exclusive rates as a reward for donations, guests make a conscientious decision to stay at Coco Palm Dhuni Kolhu and support the Olive Ridley Project.
A $10 donation to the Olive Ridley Project will help fund the charity's core charitable objectives, which include expanding their rescue and rehabilitation efforts and furthering the understanding of sea turtle veterinary care.
Featured Image: Coco Palm Dhuni Kolhu