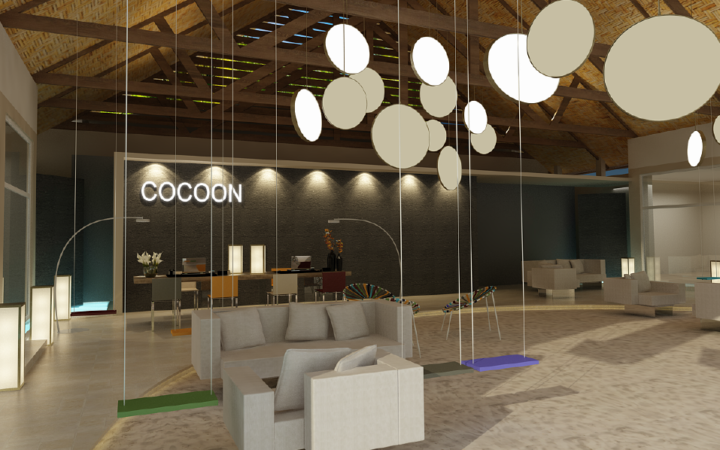 Cocoon Maldives resort to open in December
Cocoon Investments has announced the opening of its first property in the Maldives in December 2016. Cocoon Maldives is located on the island of Ookolhufinolhu in Lhaviyani Atoll, a 30-minute scenic seaplane journey from the Ibrahim Nasir International Airport.
Designed by renowned Italian designers LAGO, the resort features 145 guest rooms in six categories, including Beach Villas, Beach Suites and the exclusive Lagoon Villa and Suites.
"At the boundary between land and sea, Cocoon Maldives offers four exclusive sartorially conceived COCOON MALDIVES moods, imagining an experience that matches the extraordinary nature of the incredible place surrounding them," Cocoon Investments said in a press statement.
"From every point in the room guests are treated to views that maintain a constant visual relationship with the landscape. Materials and colours change in tune with the various sensations."
According to Cocoon, spaces are designed to transmit joy: "With two-hundred-year-old wildwood acting as a "trait d'union" between the present and the past: from the headboard of a suspended bed, it transforms into a wash basin in the bathroom and then into benches and tables in the common areas."
A forest of swings in the reception area "will bring out the inner child, leaving the world behind and treating guests to a break in an unimaginable setting."
The resort offers a selection of three restaurants and bars.  The restaurant area is surrounded by vegetation, while a 23-metre-long 'Community Table' will be set up to break down cultural barriers.
The restaurants are also designed for exclusive events and for creating 'relationships' between international guests of all cultures and experiences.
"This is the culture of excellence, of quality of life, of authentic materials, of attention to details. The culture of design," the company said.
Click here for more information or reservations.