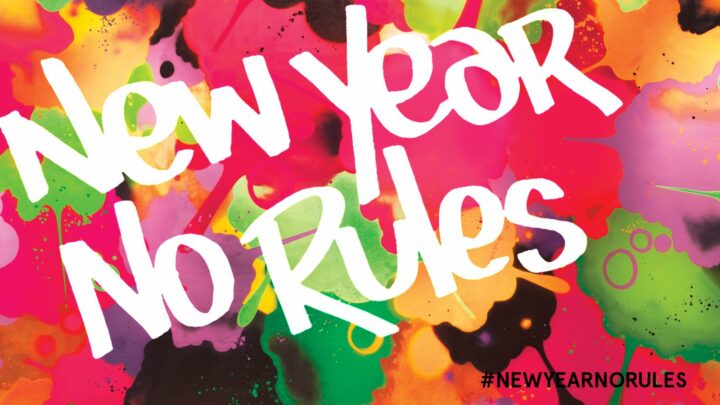 Colour outside the lines with graffiti legend John "crash" Matos
This year, W Maldives is upending tradition and rewriting the rules of the holidays with a street art-style take on the season. In the spirit of the graffiti artists who inspired us, W Maldives is pushing the boundaries and colouring outside the lines in 2017.
The resort has partnered with graffiti legend John "Crash" Matos to create a custom tree and celebrate the New Year with bold messages in bright colors.
Raised in the Bronx, Crash first honed his craft tagging subway cars. These days he can be found collaborating with luxury brands including Ferrari, Tumi and Fender. Like W, Crash also has deep roots in the music world, with close connections to Grandmast
To celebrate the festive season, W Maldives has planned exciting events from 11 December to 1 January 2017. Highlights include breakfasts with international DJs, pool and desert island parties, sunset sessions and cruises, cocktail parties and a gala dinner.The DJs and artists performing at W Maldives this festive season include;
DJ IVAN ZUBO
Originally from Slovakia, he is a part of the European duo SWITCH2SMILE famous for its rich experience in various music genres, created by talented and passion driven DJs and producers from Bosnia, Hercegovina and Slovakia. With the limitless energy for the scene, this DJ has performed with famous artists like Axwell, David Guetta, Chicane, Nicky Romero, Kosheen, Laidback Luke, Brian Cross, Patrick Hagenar, Brian Cross and many others.
DJ JUSTIN PAUL
He is an internationally acclaimed DJ, record producer, and the co-founder of Underground Sol in Los Angeles, USA. His remixes are regularly featured by Beatport, Global Session BBC Radio One, Resident Advisor, and by DJs around the world. Since launching the music and lifestyle brands in 2006, Justin executive produced over sixty releases and hundreds of club events, concerts, festivals and stages.
DJ KANE IAN
Born in Singapore and with over one hundred productions on his label Dustpan Recordings, he shows no signs of stopping. Kane is being sponsored by international brands such as X-mini, Sony and Vicoustic. He has performed for clients like Armani, Fifth Avenue Shoe Repair, Kelly Hoppen and Esquire. He currently holds down residencies at Tanjong Beach Club and W Sentosa, where he plays regularly. His music and DJ sets have been described as underground house with a funky, jazzy, hip hop tip.
CÉLINE ROSCHECK
With the musical background from the University of Music and Performing Arts in Vienna and Wiener Neustadt Conservatory, she plays both the classical and electric violins. Her style of music varies from classical music to the pop one.. Her debut LP "Electro String" combines Lounge and House tracks with the classical violin sound as the major theme. She is well known for her impressive stage outfits and her elegant performance. Currently Céline is working on a movie soundtrack project, which includes covers of "Skyfall", "Game of Thrones" and "Pirates of the Caribbean".
The full details of the festive season activities at W Maldives can be accessed here