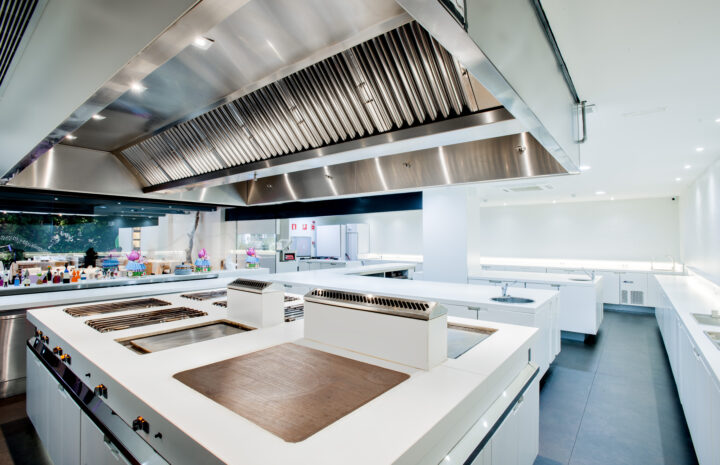 Cosentino: Beauty and performance
Cosentino Group, headquartered in Almeria, Spain is a global, family owned business that produces and distributes high value innovative surfaces for architecture and design. Cosentino has been in business for the past 26 years for Silestone quartz and as a leading company in the stone industry, Cosentino currently distributes its products in more than 90 countries around the globe.
In 2015, Cosentino partnered with EVO, a Maldivian brand that offers solutions in home furnishings, flooring and surfaces, and this has made Cosentino's products readily available to those in the Maldives."We are very much a surfaces solutions provider and we provide solutions for those in hospitality, those in F&B, in residential commercial institutions and even home owners," says Don Loo, Cosentino's Architect & Design Project Director – Asia.
"It's a very important milestone for us to have our presence in the Maldives," Loo says while speaking about Cosentino's relatively new partnership with EVO. According to him, one highlight of this partnership is that it offers the opportunity for the hotel and resort operators in the Maldives to have high quality products and services delivered to them in a reduced turnaround time.
"This is because EVO has invested in facilities that allow us to fabricate and cut the materials here in the Maldives instead of cutting them in other countries and shipping them to Maldives," Loo explains. "Before this, it was always done in other countries and shipped to the Maldives and the logistics is a nightmare."
EVO also has a stock holding facility that in addition to making the turnaround time shorter makes the delivered products much more accurate. "The chances of wrong sizes being delivered and items being damaged are reduced," Loo explains.
Cosentino is a company that aims to offer innovative architectural solutions that provide design, value and inspiration to their clients' lives and brands pioneered by the company include Silestone natural quartz, Dekton ultra-compact surfaces and Sensa protected granite.
Silestone is a compound made out of natural quartz and is the first and only quartz worktop with anti-bacterial protection. Dekton is a sophisticated mixture of raw materials used in the production of glass, latest-generation porcelain tiles and quartz surfaces while Sensa is a granite surface that offers such a reliable performance that it comes with a 15-year certified guarantee.According to Loo, while Cosentino's products are designed to be aesthetically pleasing, they are also manufactured for a high level performance. "The materials not only enhance the look, they also allow for sustainability. I think that is very important, and especially for the resorts I think it's a good long term investment," says Loo. Additionally, Cosentino also provides after sales services through a highly trained team of technicians.
"So far we are very happy with the response we are receiving from the Maldives," Loo says while speaking about the projects the company has so far undertaken in the Maldives. These include a large scale project for Kuramathi Island Resort and another for Kurumba Maldives. "This is a very exciting market for us and we are definitely here to stay," says Loo.
Cosentino products can be viewed from EVO showrooms, EVOHOME, located in Majeedhee Magu, Male' and EVOSURFACES, located in Hulhumale' (Plot 10304), contact +960 3341820.