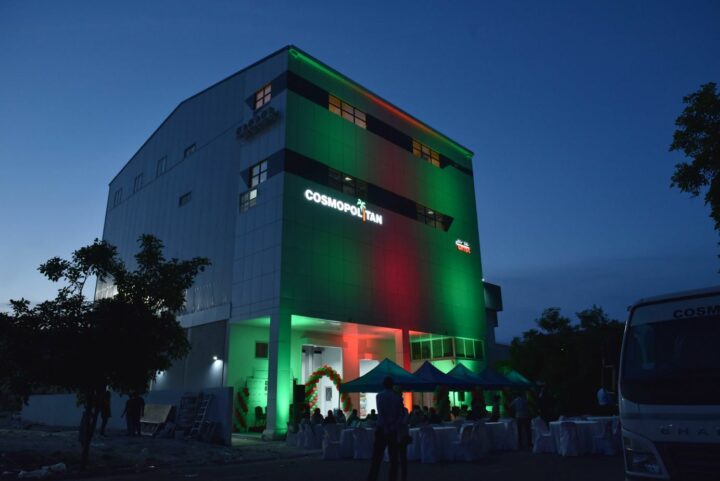 Cosmopolitan's expansion in global presentation
With a vision of expanding to the hotel and resort supply business, world-renowned Danish Wrist Ship Supply partnered with the proficient Champa Brothers Maldives Pvt Ltd, to establish Cosmopolitan. In 2002, with just one container of frozen and chilled goods and one container of dry goods amounting to not more than 40 tonnes, Cosmopolitan entered the resort supply business. Today, with Wrists' valued management and Champa Brothers' guideline, Cosmopolitan is rapidly growing its trust amongst the resort chains as well as local vendors.
From its tentative initial venture, the company worked hard to introduce new products to the market. Cosmopolitan's core principles of sustaining good quality products with its excellence in service were met with a welcome response from the resort market. Cosmopolitan is now amongst the top three suppliers of food and beverages in both the resort and local sectors. In 2012, the company was certified and accredited as an ISO 22000:2005 company. Cosmopolitan warehouses are HACCP approved and stand for the highest level of international health and safety standards which includes employee training and development in food safety principles to better serve its customers.
Food and Beverages supplied by Cosmopolitan include frozen poultry cuts, frozen beef/lamb, frozen juice, fresh vegetables, cheeses, brown eggs, juices, UHT milk, basmati rice, canned vegetables, fruits, olive oil, dry foods, bonded beverages and bonded frozen foods. The company operates from ISO-standard factories and manufacturers around the globe, to ensure delivery of fresh products with extended durability.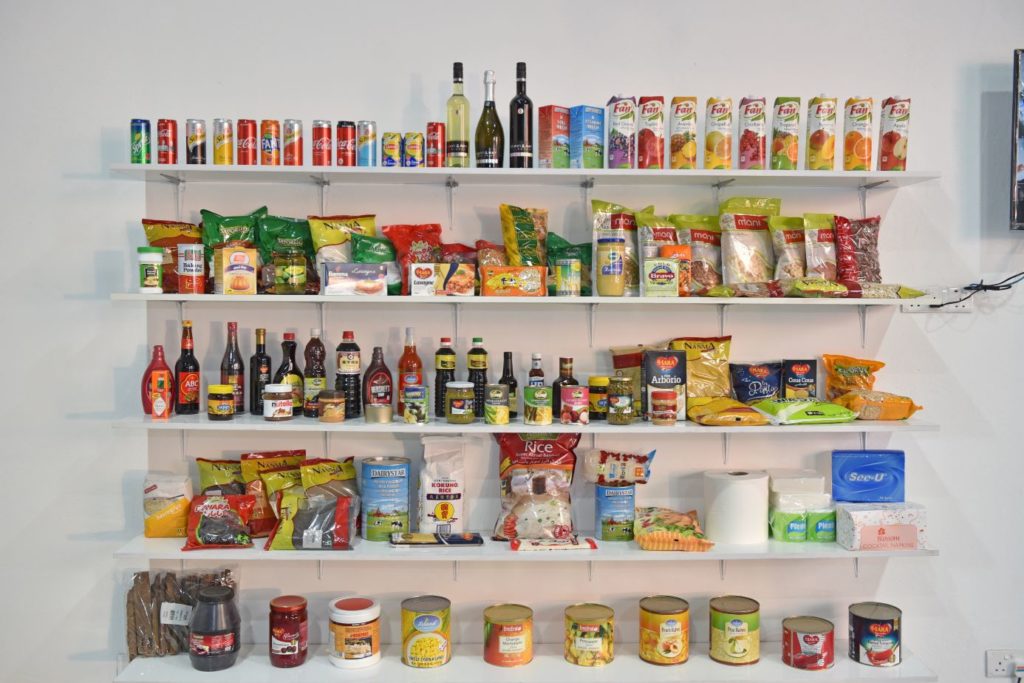 The scarcity of space in Malé leads to warehouses being operated from various parts of the country. This lead to difficulties in the loading and unloading process. The solution was a new and improved warehouse in Hulhumalé.
The newly built warehouse is equipped with modern technology with the capacity to store 600 tonnes of frozen goods and 400 tonnes of dry goods. The warehouse has the means for optimum storage under the international food safety standards to deliver a supply of fresh provisions with no compromise in safety measures and efficient delivery areas.
Cosmopolitan is not only about food and beverage supply but also about building good relationships with its clients. It has a strategic vision for the future with a hope of expanding the business further within the Maldives with the support of its branches across the globe.