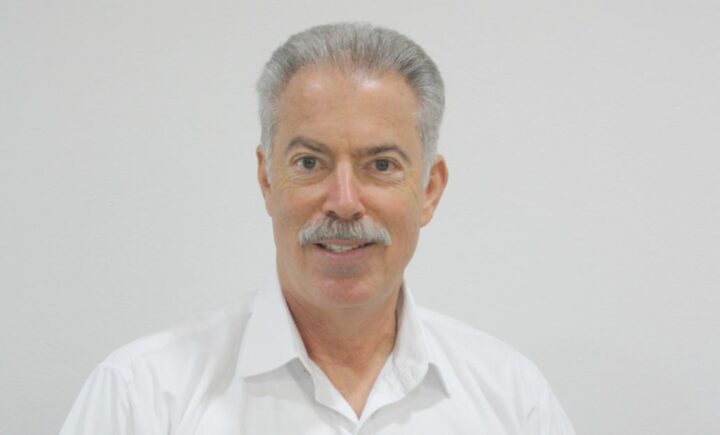 Exclusive: David Feinberg, CEO (fmr) of Crown & Champa Resorts
David Feinberg has been the Chief Executive Officer of Crown & Champa Resorts (CCR) for the past 17 years. With seven resorts and one city hotel, Crown & Champa Resorts is one of the largest hospitality companies in the country.
A true veteran of the hospitality field, Feinberg describes himself as an hotelier and has worked in numerous positions in the hospitality industry across the globe. Hotelier Maldives sat down with Feinberg to talk about his experience in the Maldives, his successes as CEO of Crown & Champa Resorts and his future plans.
Hotelier Maldives: When and what made you decide to join Crown & Champa Resorts?
David Feinberg: I've been an hotelier for my entire adult working life. Maldives is, I think, the 14th country that I have worked in over the past 40 years. In 2000, when I was looking for my next position, I cold-called throughout the Maldives and was referred to a local businessman who started his career as one of the first hoteliers.It was he who gave me the choice of looking after one Resort, as General Manager, Meeru; or the greater challenge of looking after several Resorts. We agreed, and I started work as VPO, CCR.  I had never visited the Maldives so it was good karma that resulted in this opportunity.HM: How long have you been in the Maldives? What are your thoughts on the Maldives?
DF: 17 years and six months. Firstly, it's difficult to believe the years have passed so quickly. I think if we are blessed to find work that is our passion, we don't keep track of time. The Maldives is unique. It's attraction as a tropical beach destination. There are no other places like this on Earth.
One island – one resort, in an unspoiled natural environment with extraordinarily warm and friendly people. The attraction of Maldives has never changed and I hope it never will. That's what makes difference in all service industries – the people.
HM: What were the challenges you faced when you arrived in the Maldives?
DF: When you look at the tourism industry when I arrived about twenty years ago, most resorts were locally managed. The benefit of an internationally managed resort is a body of knowledge and experience acquired outside the Maldives such as policies, systems and procedures which when blended with local expertise, has created a unique hospitality experience. As we progressed, we all learned from one another and as a team were stronger for that synergy.
HM: What significant changes have you made since you took over?
DF: For a business to perform, we have to be able to measure results. So I introduced the uniform system of hotel accounts, and we reorganized the financial side of the business, up to the point where we can measure performance every day. This has really helped the owners to make more informed business decisions. We have done well in that respect.There's also the qualitative side. We made systemized programs to make things better.  The rooms are one aspect; in terms of decorations, comfort and amenities. Food and beverage was relatively simple back in the day. Now our chefs have the knowledge and experience to satisfy the tastes of a variety of guests.This side of the business has grown exponentially.We also try to cater to the concept of different holidays as well as satisfy guests with different interests. We have a variety of skill and job-related training programs. We believe in the philosophy 'happy staff – happy guests.' Also, most Management positions were localized with the exception of a few where foreign language skills are required.
CCR provides a variety of skill and job-related training programs. We also send employees overseas to earn Undergraduate Degrees. We've trained over 100 staff this way now. All those things have changed and continue to change.
HM: How would you describe your approach to management?
DF: I think what's important is to lead by example. I think that's true in any business. You have to hold yourself to high standards if you want to be a role model. Plus, you have to be a good teacher. This is the way I learned. So, I think we all have an obligation to carry on that unselfish tradition.
We have a system of open communication here so everyone can speak their minds. We also have a healthy atmosphere of respect. I don't know all of our 3000 employees personally, but I know a lot of them over the years, and I think it's important for them to see someone in a position like me is here to help and support them.
HM: What do you feel are your greatest achievements?DF: It's really simple. We try to make the guests, staff, the owners and the local community as happy as we can. Each year that I have been here, the team has produced a better business performance.
The only setback we had was in 2016, but we made up for about half of that this year, and we're almost back to the best year ever. The owners have shared their appreciation as well. I'm very fortunate to work for people who are generous and charitable, both to staff and people in the community.HM: What are your future plans?DF: Retirement is another chapter in the book of life. I don't plan to work as such but then again you have to keep yourself stimulated, so you have to find something that challenges your brain. So I do have some projects that I will work on.