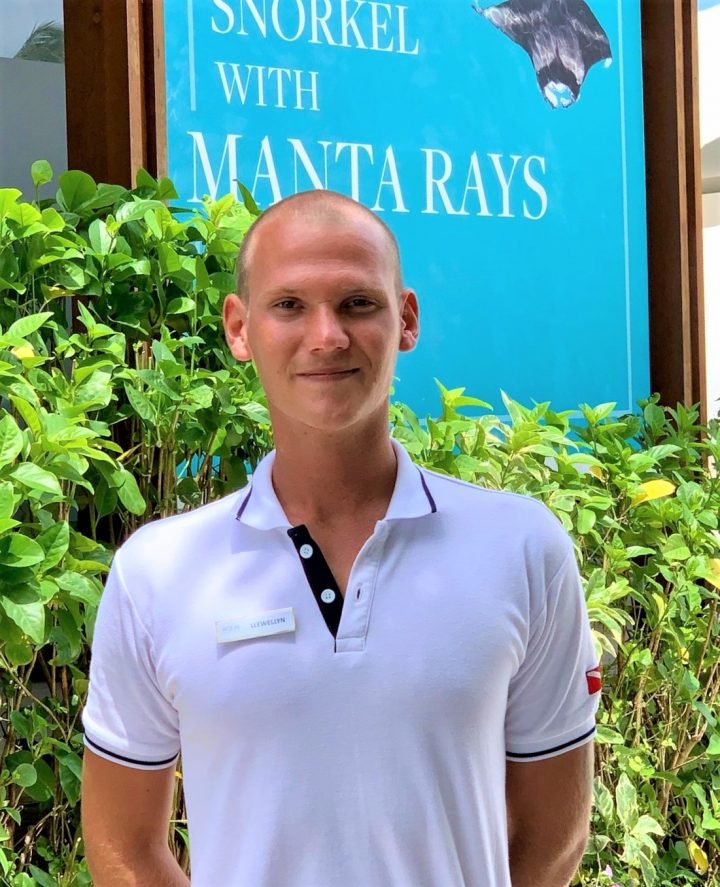 Dive into the World of Marine Biologist Llewellyn Tossel, at Aqua, The Westin Maldives Mirandhoo Resort
One of the most astonishing places to dive in the world is the UNESCO Biosphere Reserve in Baa Atoll. Here, one can get up close and personal with manta rays and whale sharks or swim alongside the beautiful hawksbill turtle. This beautiful coral atoll in the middle of the country is made up of individual castaway islands and resorts including The Westin Maldives Miriandhoo Resort. Surrounded by the Indian Ocean, this stunning overwater hotel features unbroken sea views, a private deck and private pools. There are delicious dining opportunities, a wellness spa, and tennis courts on land, while in the sea there are amazing opportunities to encounter marine life. The resort has teamed up with Aqua for the marine-based activities including some initiatives to protect the unique ecosystem that surrounds the island including its turtle conservation programme.
With World Turtle Day celebrated on 23 May, Hotelier Maldives interviewed Aqua's marine biologist Llewellyn Tossel (Lou) who has been in post for two months. The interview discusses his role, passion for the ocean, what is happening on World Turtle Day, how to conserve the oceans and become more in tune with the marine environment.
HM: Tell me about yourself and how does it feel to be a marine biologist at the Westin.
LT: I am incredibly passionate about my job and what I do. I absolutely live for the ocean so working in a place like the Westin where I am surrounded by water makes it incredible. I don't have the worst office in the world.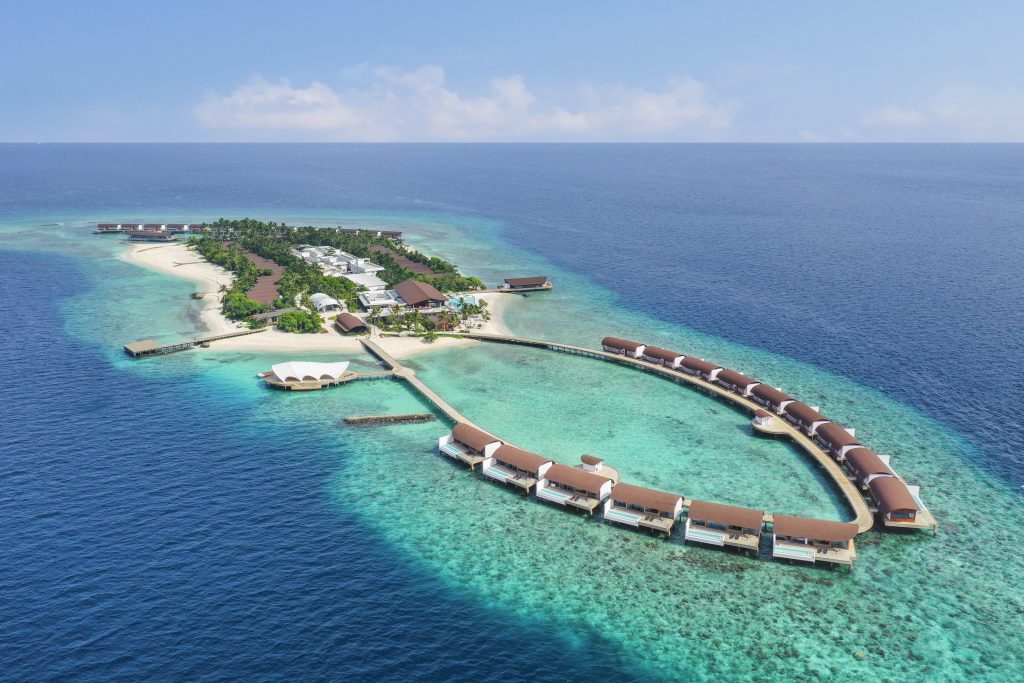 HM: What is your background in the Maldives?
LT: I have worked in a diverse environment from cold waters and kelp forests in Cape Town to tropical waters in Fiji.
HM: Why did you decide to become a marine biologist?
LT: I grew up next to the ocean, so it has always been a big part of my life. I feel that we humans do not understand the ocean enough. I find the ocean intriguing. As a young person growing up in South Africa, having the ocean so close to me, it was a logical step to forge a career out of protecting it.
HM: Tell me about the collective efforts by marine biologists in the Maldives?
LT: What I have found in the Maldives is that marine biologists are very well connected and share information. Very efficient in sharing knowledge and any marine related events happening across the Maldives. We have such a broad knowledge and community here in the Maldives.
HM: What are you doing for World Turtle Day?
LT: First in the morning we will do an educational turtle snorkel with our guests and give them a presentation about turtles and the role they play in the marine ecosystem. In the afternoon, our plan is to gather as much staff as possible to clean up the reef that has been badly damaged and strewn with garbage after the storm. We will collect all the plastic, fishing lines and garbage to provide a better environment for the turtles to thrive in.
HM: Can you tell me more about the Westin's turtle conservation project?
LT: We track all our nesting turtles and we educate our staff about what to do during turtle nesting events. We have five of the seven sets of turtles here in the Maldives. In Baa atoll we see the hawksbill species.
HM: Why do you love working in the UNESCO Biosphere Baa Atoll?
It is an incredibly beautiful marine ecosystem. Not only do you see turtles but also mantas, and I also get to share this with guests. I am lucky to work in an environment so unique and conserved.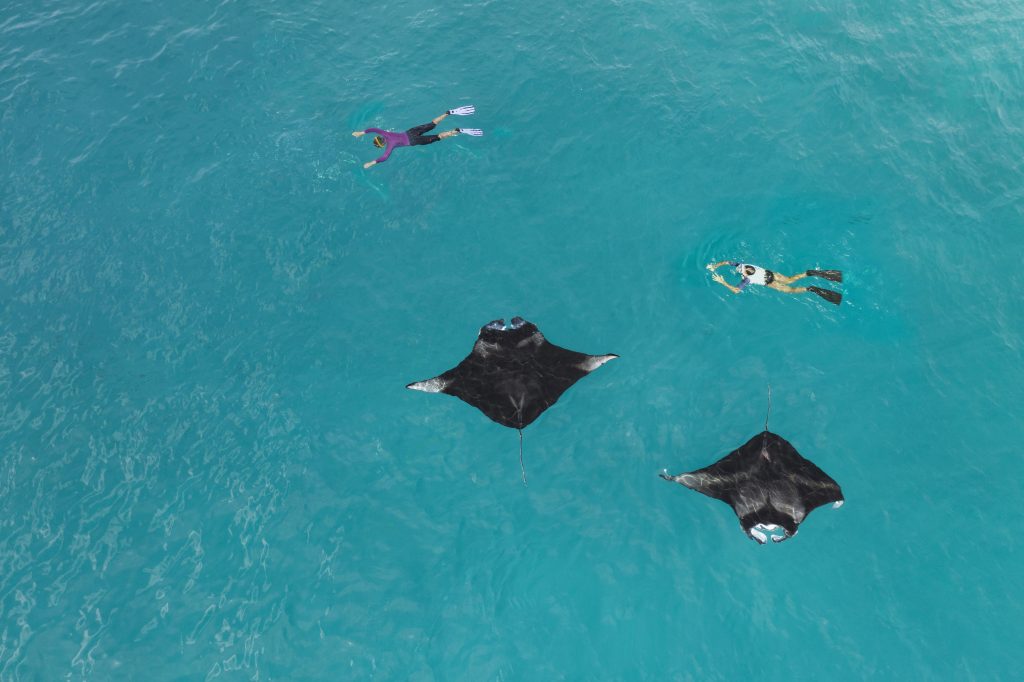 HM: What can guests do to help marine life?
LT: It is important to be educated about the impact we have on marine life. Attending our marine presentations to know how we can impact marine life. You can physically get involved in the coral propagation programmes and adopting a coral and I believe if you understand the ocean, you can then care about it. That applies not only to the marine life surrounding the Maldives but in general.
HM: What are the most memorable moments of your career?
LT: Attending the International Marine Science Symposium in Mauritius in 2018. It was great to share and receive knowledge between like-minded and passionate people and the other one which was one of my favourite events was being involved in artificial reef construction in Madagascar.
HM: What brought you to the Maldives?
LT: The unique environment and in particular Baa atoll which enjoys the manta migration. Everybody wants to work in the Maldives.
HM: Can you share the most memorable moment under the sea?
LT: Diving with tiger sharks in Fiji.
HM: What's next in Maldives for you to see?
LT: To see mantas and whale sharks together.
HM: Are you looking forward to the manta ray season?
LT: It has been a good start. About a week ago there were 100 mantas sighted and this is my first encounter with them in the Baa atoll, as I have been here for two months, so I am extremely excited for the season ahead.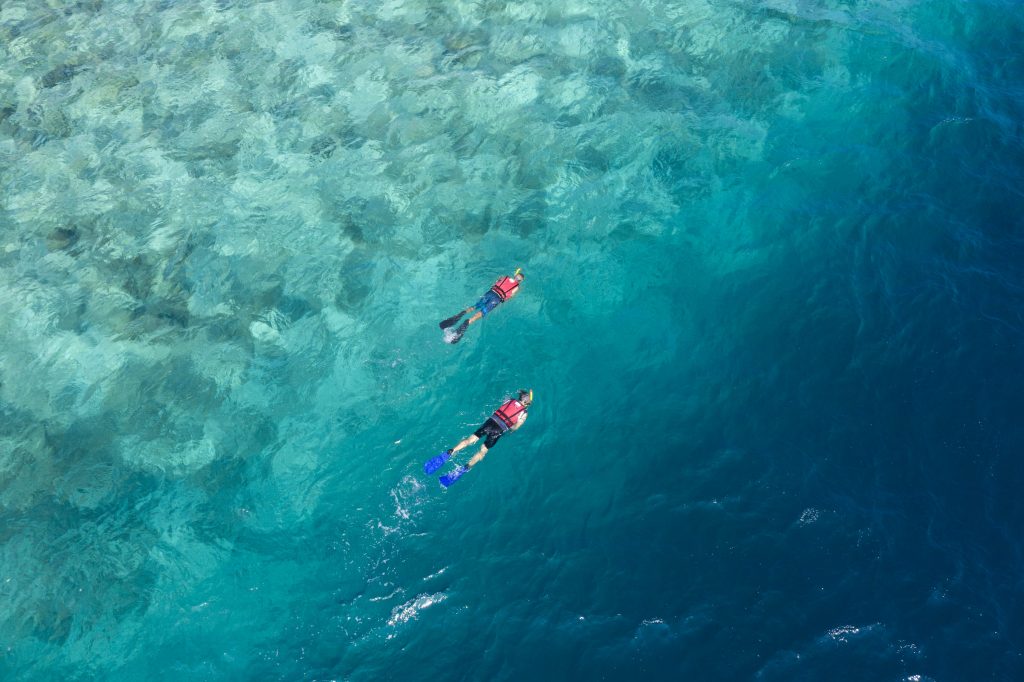 HM: What changes have you seen during your time as a marine biologist?
LT: I have seen a conscious change in our attitude towards the ocean. I think people are educating themselves about the impact on the ocean and over time that passion to know more will turn to find more sustainable ways to live with the ocean and not against it.
HM: What have been the biggest challenges of your career to date?
LT: In certain third world countries where behaviour is normal, but that can't be considered normal due to external factors at play so sharing ways of sustainable living without changing their livelihoods. I spend more time in the ocean on my off days than my on days and I live for the ocean. Diving, freediving, surfing you name it.
HM: What advice do you have for someone wanting to become a marine biologist?
LT: First, you must find a passion for the ocean. My job is driven purely by passion. Education is also important and there isn't a day that goes by that I don't learn something new. It is a constant learning journey.
HM: How has the pandemic helped the marine life less contact from the outside world?
LT: Right now, I am still studying datasets to see a correlation to make a judgement. Swimming with marine life does not have an impact on the environment in the sea, per se but flying in planes, toxic things we use on land and plastics have an impact – not human contact. It is important to have balance. I feel we need to have an impact on the world and personally, if I fly to South Africa and back to the Maldives, I try and plant a tree to offset my journey. It is a small gesture but if everyone were to do the same it would go a long way.