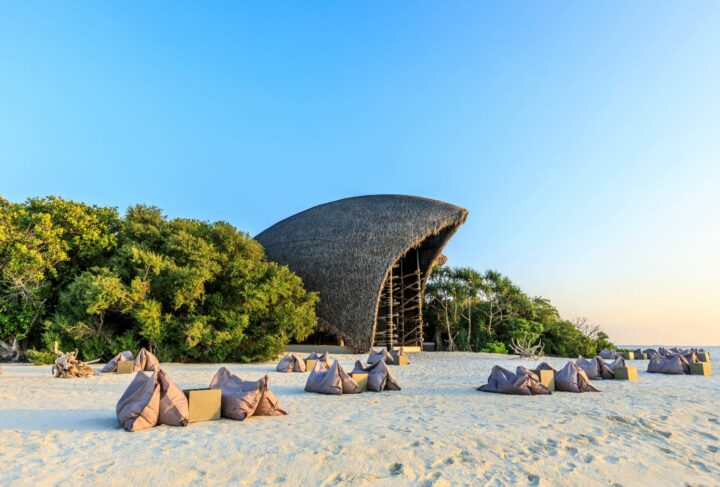 Topo Design Studio: Fundamental & Necessary design endeavours
Topo Design Studio, a boutique multi-disciplinary design practice striving to produce innovative and inspiring spaces that allow nature to be the star of the show, came about 10 years ago. Although the heart and soul of the business is landscape architecture, the company noticed a significant increase in clients requesting for integrated design solutions that seamlessly knit together landscape, architecture and interior design. Some of the staff working on landscaping projects come from an architectural or interior design background which gives the company a unique capability among landscape architects to understand the bigger picture as hospitality designers.
The company's first project in the Maldives came calling within just a few weeks of set-up. A project in Huvafen Fushi was the company's first project in the Maldives and the number soon increased with projects at Kurumba Maldives, Velassaru Maldives and Sheraton Full Moon Resort & Spa. Other notable projects of the company in the Maldives include projects at Niyama Private Island Maldives, Dhigali Maldives, and Milaidhoo Maldives.
Other projects by Topo Design Studio include the recently opened LUX* North Malé Atoll, a near-completion project at Hard Rock Hotel Maldives and ongoing landscaping works in Hulhumalé. Dhigali Maldives stands out particularly as a great example of being trusted to carry out something innovative. For instance, the Sunset Bar looks like an extremely complicated and costly design, however, the trust and faith that the clients had in Topo Design Studio simplified all of this and now Dhigali Maldives has one of the remarkable structures in the Maldives.
The minds behind Topo Design Studio stress that one can measure the success of a project not only through good design but also through the support received from clients. The marriage of a designer's 'crazy' ideas with the willingness of the client is what creates a successful collaboration. With so many new resorts and different brands on the horizon for the Maldives, it is imperative that any existing or new and upcoming resort carefully consider its Unique Selling Point (USP) but also never lose sight of the basics guests desire when considering the Maldives as their choice of holiday destination.
A good masterplan and landscape design unify a resort, creating and enhancing the guest experience whether it be dining in the sand or atop a tree or enjoying a massage in a tranquil garden overlooking the crystal-clear waters of the Indian Ocean. All these qualities can be considered as the price of entry. For the design to really stand out, it must have qualities that encourage the images of the location to be shared far and wide. Designers and owners must ask themselves whether they are creating unique scenes for their visitors to capture.
Development in the tourism industry has increased as have visitor numbers. In turn, the luxury market which until now dominated the Maldives is presently sitting alongside a burgeoning middle class and package holiday sector which also takes a toll on the design elements the resort.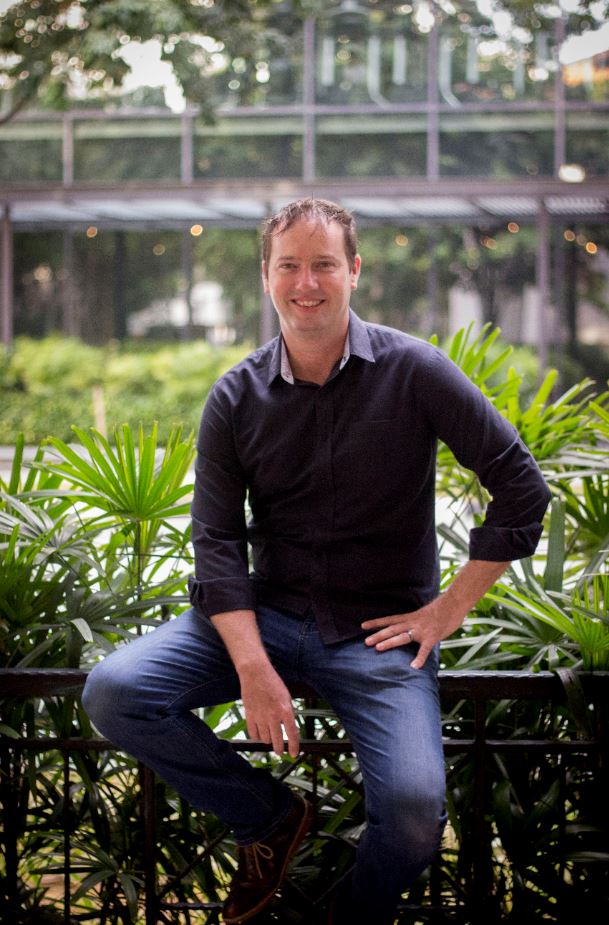 Topo Design Studio first established a permanent presence in the Maldives when the company took on the design management role at Kandima Maldives in 2014. "Following completion of Kandima Maldives we have maintained a presence, and clients find this extremely reassuring, as if ever there is a need to send someone down to site to inspect or supervise any aspect of construction, there are obviously no difficulties associated with this service," says Drew Anderson, Director at Topo Design Studio.
Drew Anderson, Director at Topo Design Studio
The company has an extremely strong relationship with clients which never ends at the drawing boards. Involved in every aspect of the project, Topo Design Studio believes that the more they know and understand about the bigger picture, the more they can offer towards its success. Topo Design Studio works with 90 per cent of the native vegetation to ensure a resort sits amongst nature and with lasting environmental benefits, as working with nature rather than reinventing it helps the natural beauty of the Maldives and retains a cultural heritage in all that we design.
Hulhumalé Youth City is a place where Topo Design Studio spent a lot of time between projects and was a great opportunity for the company to offer its international design skills to the Housing Development Corporation (HDC) in its goal of creating a liveable unique city. With the dedicated design team at HDC, Topo Design Studio have worked to create designs for coastal recreational parks, Central Park, ferry terminal and channel park.
All the designs are created considering the recreational needs of residents and to give Maldivians a "breath of fresh air" to escape from the hustles of city life. Topo Design Studio's partnership with HDC is to support its efforts in design and documentation and is ongoing with many great plans for future cooperation as well.
For Topo Design Studio, luxury design is not just a lofty idea but a fundamental and necessary endeavour. With the mission of finding a balance, which allows the company to sustain its quest of creating breath-taking scenes, Topo Design Studio excels at giving back to the communities and environment; while caring for its team enhances their capabilities, practices and decisions that affect the resorts and designs they create.
Topo Design Studio
SINGAPORE: 14C Keong Saik Rd, Singapore 089121, +65 6816 2001
AUSTRALIA: PO Box 2140 Fitzroy 3065, +613 901 64422
MALDIVES: (960) 750 1982
topo.design