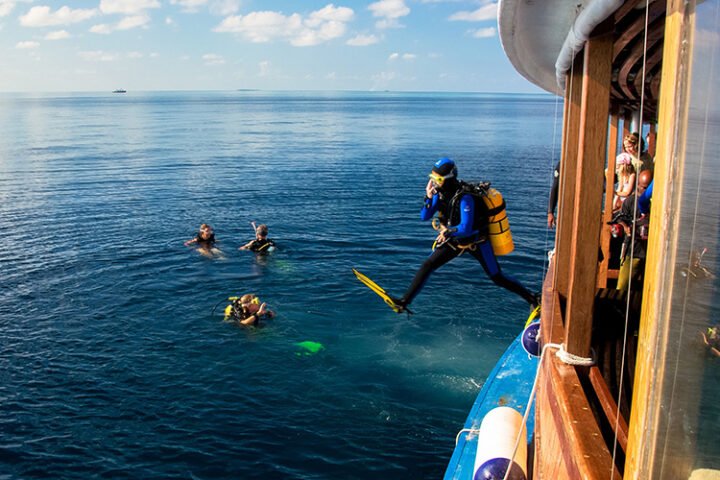 Diverland – Where subaquatic adventures happen
Noona Hussein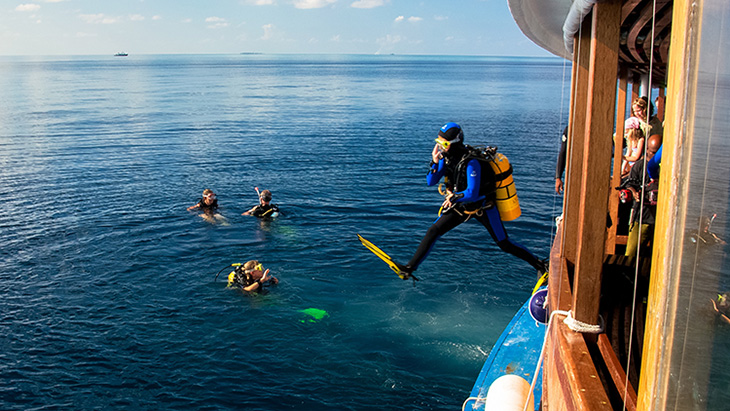 Diverland is one of the oldest and most well respected dive schools in the Maldives. Having started out on the island of Bolifushi, it soon moved to Embudu Village Resort, and has expanded its services to Summer Island Resort & Spa, and Seenu Gan over the years.
Owner Wolfgang Brak has lived in the Maldives for more than 30 years, and knows most diving locations and spots like the back of his hand. Very familiar and experienced in the islands and their underwater marine life, the company hopes to add a few more dive schools to some other islands, in an effort to keep expanding and spreading Diverland's name across the country.
How it began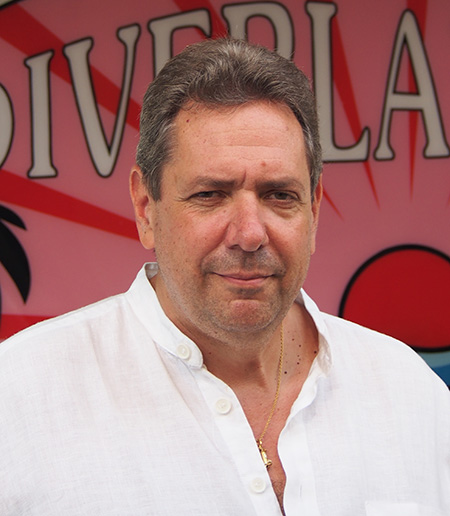 It all began more than 30 years ago, when Wolfgang Brak, a marine biology/business economics student from Vienna, arrived in the Maldives on holiday. He dived in the Maldives, fell in love with the tiny islands, made friends, and went back to continue his studies. Having finished his studies and wondering what to do next, he gave a call to his friend, Axel Horn, who was then the base leader of the company Diverland at Embudu Village who promptly invited him to work with him for a while at Diverland in the Maldives.
Already a dive instructor, and an adventurer, Wolfgang didn't waste any time diving (quite literally) into the marine world. Learning the ropes from Axel, and working with him as a partner for his first year in the Maldives, he then took over Diverland at the age of 23 and has been running it successfully for the past thirty years. Diverland Maldives will be commemorating thirty successful years of service by celebrating for one entire week at Embudu Village, in April 2016.
"I'm telling you, if you're ever in Germany, driving on a highway, you won't go two hours without spotting a Diverland sticker on a vehicle," he says proudly. "Everybody in Central Europe knows us. They have friends or family members who have dived with us, so even if a person hasn't personally experienced diving with the company, they still know who we are, what we do, and all about us," he continues. "And that in itself is one of the biggest rewards."
Setting up a dive school – challenges and obstacles we faced
It wasn't easy, taking over a well-established company, and running it successfully. "Back then, one of the biggest challenges we faced was getting hold of things in the country," he says. "For example, if you wanted to build anything, you had to go to a workshop, and tell the people exactly what you wanted, and how you wanted it done because there were no shops selling the spare parts, and such. Especially living on the island, it was really difficult travelling."
"Getting the bolts, the nozzles, the spare parts in, that was one of the biggest challenges that we faced at the beginning," he explains. "To keep the dive school running, we had to have the basic structure down, and that was a bit difficult, because, if anything broke or got damaged, we had to bring in the spare parts for these and that took a while!" he chuckles, clearly thinking back to the days when life was just a little bit tougher on the island.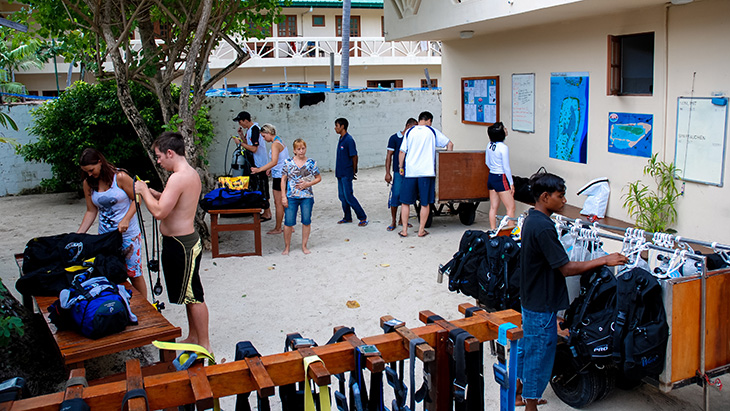 Why dive in the Maldives?
"I've been diving all over the world, and in the Maldives. There is a book that marks the top 80 diving spots in the world, three are right here in the Maldives." Speaking about the currents and waves, Wolfgang is passionate about underwater life. "Of course, there are a lot of nice places in the world, but over here in the Maldives, it is the ease of diving that makes it stand out – for me," he says. Stressing why diving is 'easy' in the Maldives, Wolfgang explained that while in most parts of the world, one has to travel quite a distance to see some colourful marine life, in the Maldives, a few metres into the water, or a few feet away from the beach, even the house reef is filled with an abundance of exotic marine life.
Reaching out to the community
"We are very close with the people of Gulhi," Wolfgang explains. Having lived in the Maldives for as long as he has, it is quite obvious that he has made a lot of friends from the folks of the surrounding islands. Gulhi however, is special, as it is close by and "we are all a big family, we always make time to go help out the folk with any issue they have, and they would do the same for us." He adds: "We also try to educate and make the people aware of the dangers of island erosion, marine safety and we encourage people to practice environmentally friendly methods when going about their everyday business."
Diverland's philosophy
"Everyone at our dive school – even the boat crew – everyone is a diver here," he says, adding that his entire team was a professional, ready-to-help-out group, who were experienced in the water.
"We are a service-oriented company, hands down," he states firmly. "Our job here at Diverland is not just to take guests diving, and show them fish. We are here to make sure that they enjoy every minute here, that they create beautiful memories here, so they can go home and look back on the beautiful memories, years down the road."