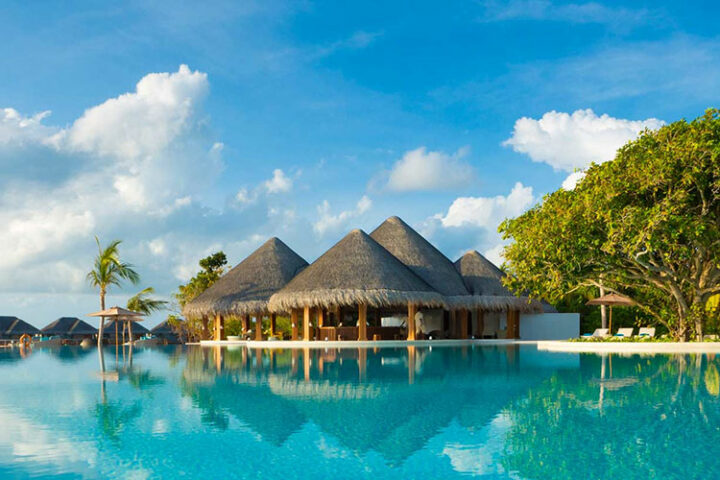 Dusit Thani Maldives marks its fifth anniversary
Dusit Thani Maldives is celebrating its fifth anniversary this month. As part of the celebrations, the resort—operated by Thai-based multinational hospitality company Dusit International—is giving away a special prize for one lucky winner.
According to Dusit Thani Maldives, the competition will be held via its Facebook page, where guests can enter by liking the page and answering a question in the comments using the hashtag #DusitThaniMVcelebrates5. The question presented under the competition is; "Name the island Dusit Thani Maldives is located on."
One lucky winner will get a two-night stay in a beach villa, which will also include breakfast. The last entry date of the competition is September 18, where the winner will be selected on a live Facebook event on September 21, according to Dusit Thani Maldives.
The award-winning Dusit Thani Thani Maldives blends graceful Thai hospitality with the unparalleled luxury setting of the Maldives. Encircled by white sandy beaches, a stunning 360 degree living house reef and a turquoise lagoon, the resort comprises 94 luxury villas set on stilts overlooking the ocean, five restaurants and bars, Devarana Spa, and Baan Sanook Kids Club.
It is operated by Dusit International, founded in 1948; a leader in hotel management and education and comprises a unique international portfolio of distinctive hotels and resorts operating under four brands: Dusit Thani, dusitD2, DusitPrincess and Dusit Devarana.
For more information about Dusit Thani Maldives, please visit dusit.com/dusitthani/maldives. To enter the contest, please visit facebook.com/pg/DusitThaniMaldives.