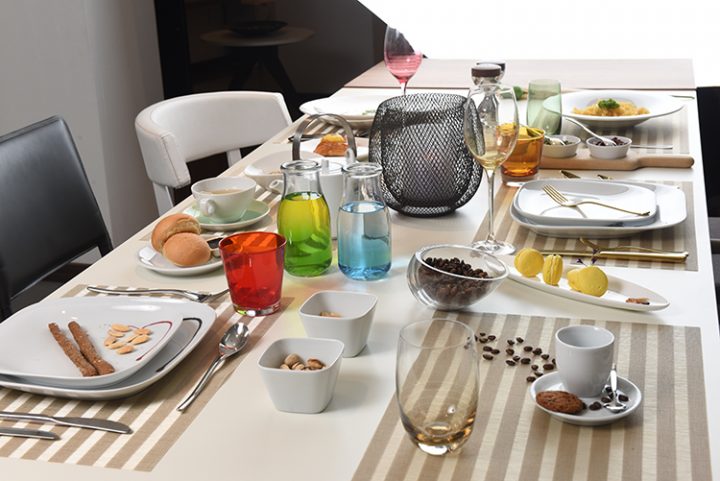 Now there's a solution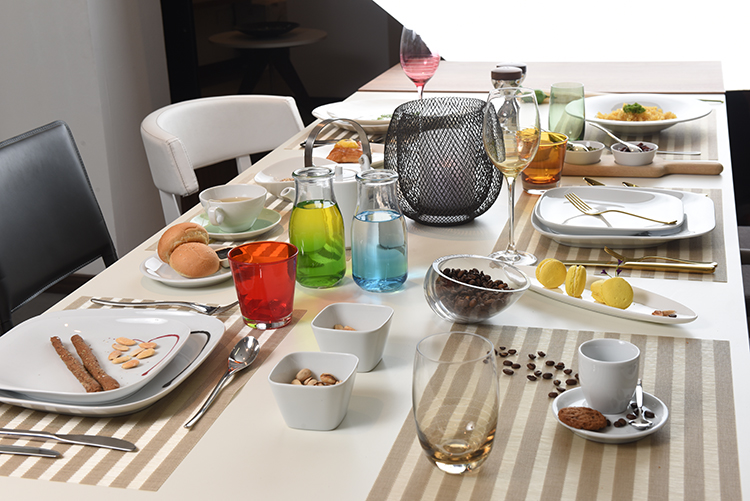 The architectural style of a resort along with the surrounding landscape does an immense job in setting a specific tone for its guests. It gives hints of the type of experience a guest could expect to have and provides an overall ambience for the property. However it is the interior furnishings and amenities available to the guests that bring the resort's ambience and character to life. The sofas, the beds, the linen, the cutlery, are all items that the guests get to touch, feel and use intimately. And hence these items have an immense power over making a guest's experience both comfortable and memorable.
Whether starting anew, refurnishing or refurbishing, choosing and purchasing new furniture, utensils and other amenities are key to delivering the right guest experience and therefore, it's necessary that resort managers be knowledgeable of the high quality brands, latest designs and trends. However, this knowledge alone is not enough, knowledge of where to get the right brands at the right rates is also essential.
Most resorts in the Maldives opt to attain furnishings and amenities from Singapore or Dubai and this is often costly and time consuming. Purchases are often made after viewing images on a catalogue and at times resort personnel are burdened with the trouble of flying to the destinations to check out the products themselves. Fortunately, a few weeks ago, a solution has sprung to life that could end all these hassles.
Evo Solutions is the newly introduced branch of leading Maldivian furniture service provider Evo Home, and it comes with reputable and sought after European brands such as Laufen, LSA, Revol, Hepp, Robert Welch, Schoenwald , and Dedon & Gloster. But the best thing about Evo Solutions is not the numerous top notch brands it offers, it's the location. Being located in Male', Evo Solutions has brought these brands closer to the customers, making buying much easier, enjoyable and hassle free. "This is about putting everything together so that customers don't have to go to Singapore or Dubai. They can just come here and order a huge range of products", says Danijela Tautz, Business Development Manager of Evo Solutions.
Apart from making well-known brands accessible, Evo Solutions makes selecting products easier for the customers by allowing them to see, touch and experience the products rather than having customers choose products from a catalogue. "What we've learned from experience is that even in the case of products of the highest quality, everyone wants to see and experience the product and compare it to the products that they are already using. That's the opportunity we are providing here at Evo Solutions", says Danijela.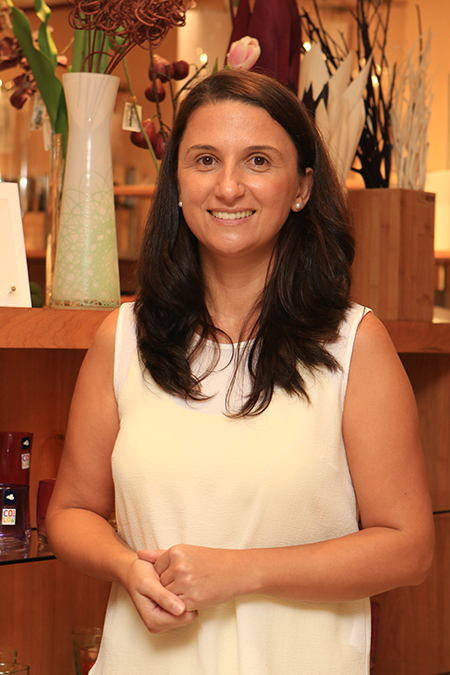 In addition to the easy access to quality products and the opportunity to test and experience them, Evo Solutions also brings another huge advantage to their customers. "The biggest advantage is that we are cheaper. It's difficult for outside parties to coordinate and we know this because we are handling multiple brands. We are saving somebody a lot of time and money by going out, testing products and saying okay, these are the products that are best suited for our market", explains Danijela. Evo Solutions is also equipped with experienced designers who could take care of everything from the point a resort hands over its drawing, or work with the designers from the resort to ensure that the finished overall look is seamless, cohesive and complete.
Evo Solutions although new, also brings with it the vast experiences had by Evo Home in catering to the Maldivian hospitality industry. Evo Home opened in 2013, and one and a half years later, the company was very much in the hospitality industry, and to date has contributed to projects in resorts such as Kandolhu, Amila Fushi, Velaa, Sheraton, W, Baros, and Velassaru. According to Danijela, the products at Evo Home are mostly focused on living and hence Evo Solutions is the next step to providing a complete solution to the customers, extending the product line to include a wide range of quality bathroom, outdoor, housekeeping, spa and F&B related products.
In addition to Evo Home, Evo Solutions is also linked with Evo Flooring, a leading provider of quality flooring materials, and this makes Evo Solutions a real one stop solution. Evo Solutions in addition to functioning as a showroom, also acts as a gateway to the products available at both Evo Home and Evo Flooring, making the experience of selecting and purchasing much more convenient for the customers. Customers can simply drop by the Evo Solutions showroom at M.Kandoogasdhoshuge, Orchid Magu, and expect to find an instant access to an easy and complete solution.