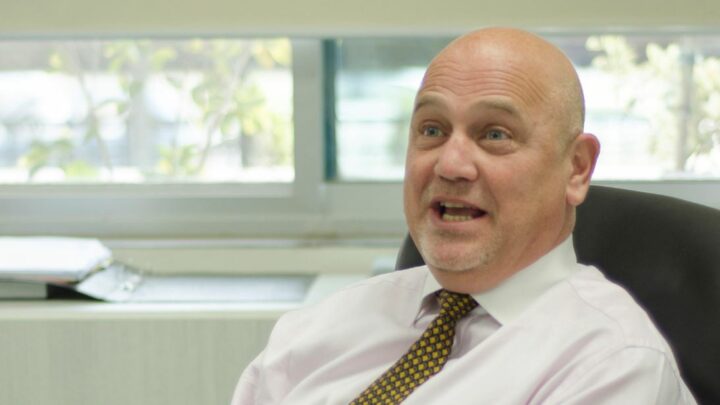 Exclusive: Andrew Ashmore, Chief Commercial Officer, Coco Collection Hotels & Resorts
Andrew Ashmore, the Chief Commercial Officer at Coco Collection Hotels & Resorts has over three decades of experience as a hotelier. He has worked for big names of the industry in Asia, the Middle East, and Europe. He has trained hundreds of potential hoteliers who have continued their journey to success in the industry.
He frequents Maldives as part of his current role as the CCO at Coco Collection Hotels and Resort. He took a few minutes to share his insights about the industry and his personal journey as a prominent hotelier.
Hotelier Maldives: How would you describe your journey in the industry?
Andrew Ashmore: I am a seasoned hotelier of over 35 years, having worked in the Middle East, Asia and Europe, having held senior VP Sales and Marketing positions in both Zurich and London. Previously I have worked as Vice President, Sales, and Marketing.I was responsible for sales and global sales for over 40 hotels in EAME and India, and all the Sales and Marketing activities for the group out of Zurich and London. I am a fluent Arabic speaker and an "Arabist", having grown up in the UK, Lebanon, Egypt, and Greece.I started as a reception in 1983 at the old Hyatt Regency Dubai, and since then never looked back. Luck certainly plays a role in one's growth and development. Having worked and lived in over 12 countries also helps one's own development with understanding local behaviour and cultures. I have worked in the UK, Switzerland, Jordan, Egypt, Saudi Arabia, Dubai, Indonesia, Singapore, China, Pakistan, Lebanon and the Maldives.
HM: What are some memorable days of your career? 
AA: Being a lead Global Sales Trainer for Hyatt International from 1994 to 2004, having trained over hundreds of potential and future Sales and Marketing people is not only enjoyable but greatly satisfying at seeing many of them grow into future successes.
HM: What are your current responsibilities as the CCO at Coco Collection Hotels and Resort?AA: I am responsible for all aspects of Sales, Marketing and all revenues at property levels from arrivals to departures. Days vary as every day is different and rarely any one day is the same, and 'fire-fighting' does play a major role.HM: What are some secrets to successful marketing? 
AA: We can sit here and give you the usual blurb and 'marketing' speak, but the key is the people and their speed of reaction. I am lucky and blessed with a tremendous Marketing and Sales team who are up to date and also excellent on understanding the nuances.
The people and their interaction, in my opinion, are the secrets to everything. Have the right people in place with the right attitude, and that in itself is a successful combination!
HM: How do you approach different markets?
AA: We know every market is unique. Right now, as a destination, the Maldives is changing dramatically, from being a strong European reliance of 10 – 12 nights upwards, into a 'mainstream market'. The length of stay is being dramatically reduced.
Some markets are 2 – 3 nights now, mainly from the Gulf Cooperation Council and Asia. Resorts now have to cater for these evolving changes and the new supply has certainly realized this. We have to think on our feet and be able to switch strategies 'mid-stream'. Times are changing! We really need to change, have a look at ourselves and move with the times.
HM: What's the future of marketing for properties such as resorts? AA: Actually, very healthy and very promising. With the increased power of social media and reach, resorts have a massive opportunity to get better at doing this and keeping up to date with what is happening and targeting their efforts accordingly.HM: How does the industry give back to you?
AA: Everything I have done and achieved is actually a testament to the effort placed and in return the rewards are huge…travel, experience, different destinations, learning is all part of this amazing experience. What we learn in one place in the world, we can implement in another and learn from it as well, to add and implement in newer places we go to. It is a wonderfully fulfilling, never-ending learning circle!!!!
HM: What should young people expect from the hospitality industry jobs?
AA: A positive attitude! Too many employers want to hire people with degrees as a minimum qualification. Why? Why not just hire for attitude and train for skills? I had no degrees or even A-levels when I left school. Graft hard, have a sunny and positive disposition, and you have a better chance of progress!
The hotel industry is not for everyone; long hours, poor pay, difficult managers and guests. However, if you start in the right direction, work hard and have the right attitude, then the 'world can be your oyster'. It really is amazing that I see employers still asking for people in positions like a Guest Relation Officer or Front Desk Clerk that they have degrees, why? It's not necessary.