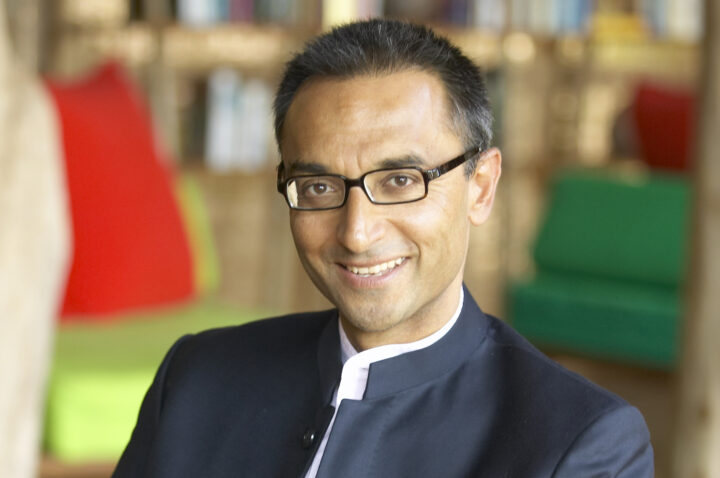 Exclusive Interview: Sonu Shivdasani, founder and CEO of the Soneva Group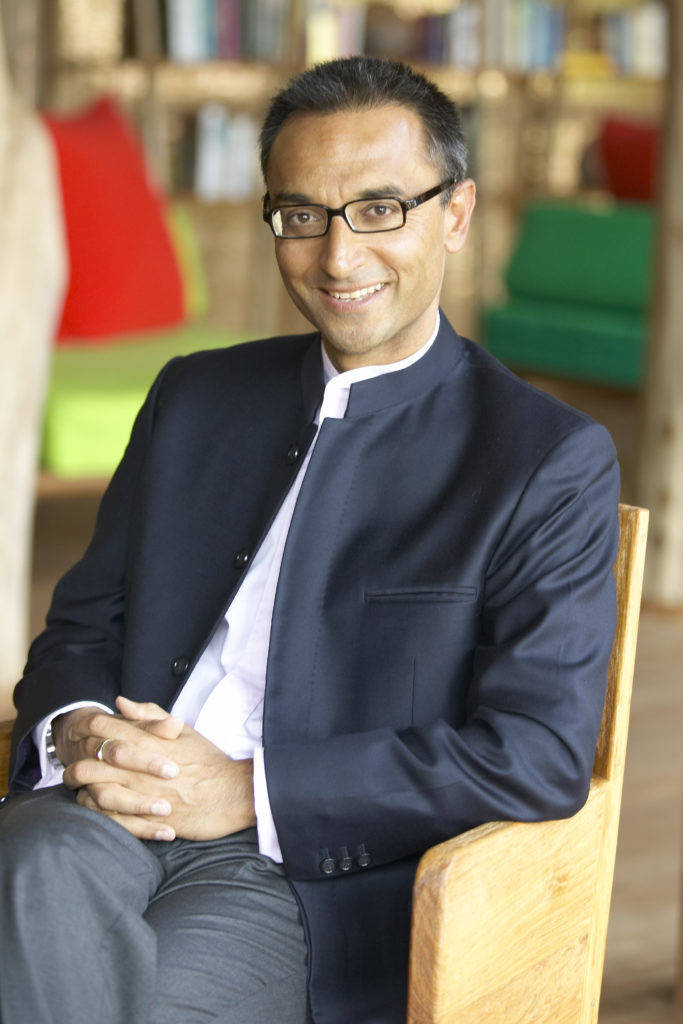 As Soneva Fushi celebrates its 20th anniversary, Hotelier Maldives speaks to Sonu Shivdasani about the Maldives, Intelligent Luxury, and what he's learnt from two decades in the industry.
What brought you to Maldives and why did you choose Maldives for your first resort?
My wife Eva fell in love with the untouched beauty of the simple way of life in the Maldives. When  we  married, we  spent  our  honeymoon  travelling around some of  the world's most exclusive  hotels  and  resorts. We decided that we'd like to open a resort like no other. So we leased an abandoned resort on a far flung 100-acre atoll in the Maldives and set about creating our dream. It grew from there.
How would you describe your journey to becoming the first hotelier to introduce five-star luxury to the Maldives and first company to offer homes for sale in the country?
We always wanted to develop a resort that would satisfy our desires for a dream destination for those who liked to travel in luxurious style and we both had an overwhelming desire to protect the environment. What we conceived was a unique philosophy of simple sophistication whilst returning luxuriously to nature.  We are very clear about our responsibilities as custodians of these beautiful places in which we operate.
One resort led to another, so we founded Six Senses which we sold in 2012. The Soneva brand was always our truly high end brand. Since 2012, our strategy has been to only operate hotels of which we also own at least 50%. To manage the level and quality of the brand, we take an inordinate attention and dedication to detail. Not least to be able to maintain our dedication to our sustainability goals. We are looking at slowly rolling out another reduced number of Soneva resorts.
In 2011, Soneva became the first company to offer luxury resort real estate for foreigners in the Maldives, at Soneva Fushi.
How do you define luxury? And how does the Soneva brand intertwine luxury  with environmental sustainability?
We have pursued "Intelligent Luxury". Our desire is to challenge and to fully understand true luxury, not an outdated version which is common place in the luxury industry. The last 30 to 40 years has seen a major shift in consumer geography. The modern luxury consumer no longer comes from the countryside but from the city: London, Paris, New York, Tokyo… where he or she lives in a variety of boxes; apartment box; car box; office box and so on, while surrounded by pollution. One drinks at bars with marble counters and dines at restaurants where one eats imported Wagyu beef, with a chemically enhanced salad. One walks on metal, plastic, and concrete with leather-bound feet.
With this in mind, the experience we have created for our guests is as far detached from an urban scenario as possible and it allows them to indulge in things they rarely ever get to do in their urban or suburban lifestyles. Our intention is to provide "Real Luxury".  In other words, experiences that are rare and which at the same time touch a chord in their hearts.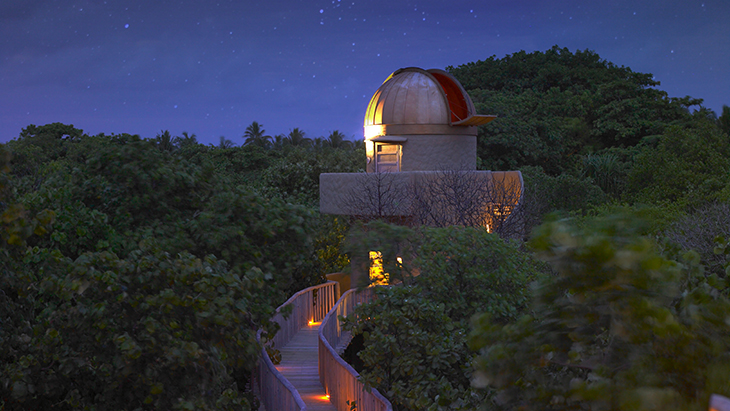 The first thing we do with our guests is to take away their shoes. Our fondly observed No News, No Shoes mantra grounds our guests – both to nature and also socially. Rather than a dress code, at Soneva we encourage our guests to go "Bare" – when it comes to their feet. With our F&B offering, our most popular dish is our signature Rocket Salad. The organic leaves are lovingly grown by our gardeners on our island. There is absolutely no detrimental impact on the environment and our guests savour their meals with the knowledge that all the tasty food being consumed is free of chemicals, is fair-trade, and is sustainably sourced.
This simple salad for the urban élite becomes rarer and more cherished than caviar, foie gras, wagyu beef or another gourmet food item. Our rocket salad is the perfect example of where the healthiest and more sustainable choice is also the more luxurious. Other such examples are the fair trade dark chocolate in our Chocolate Room or the Biodynamic wines that dominate our wine lists.
Some of my favourite features of both our resorts are our Outdoor  Cinemas, our Observatories, and the Large Open Bathrooms. These are signature Soneva. We believe that they are True luxury.
Expense, we would argue, is not indicative of luxury. Rarity, however, is.
The features in our hotels I just mentioned are seldom found in any of the best hotels or Michelin-starred restaurants in any large city across the world. Sustainability and health are hallmarks of something that our guests rarely experience in their home cities. It is rare to enjoy oneself and not harm one's body. It is rare to enjoy oneself and not damage the environment. It is a luxury in which we too rarely indulge. So, we have combined apparent opposites and found ways in which apparent opposites can live hand in hand.
What is the philosophy behind the Soneva brand's consistent focus on environmental sustainability?
When Eva and I opened our first resort in 1995 we held a belief that a company must have a clear purpose beyond making money. It must serve and contribute to the society in which it operates and it should not impact negatively on the environment in which it operates. Five years ago whilst walking around Soneva Fushi one morning I noticed a huge number of plastic water bottles washing up on our beaches. Just as the plastic carrier bags that have become the man-made jellyfish of the oceans, water bottles have become a plague on our environment. We decided we could not point fingers at those who were allowing their water bottles to spoil our oceans while we were still serving bottled water in our resort and therefore still part of the problem. So five years ago we took a bold decision to stop serving branded bottle water at our resorts. This gives you a good idea of the level and extent we go to, to incorporate sustainable practices in just about everything we can.
What are the challenges you face when selling homes and running a luxury resort in the Maldives?
The challenges are the potential for growing bureaucracy and more restrictions, as well as the destruction of the natural environment and the beauty that makes the Maldives so unique.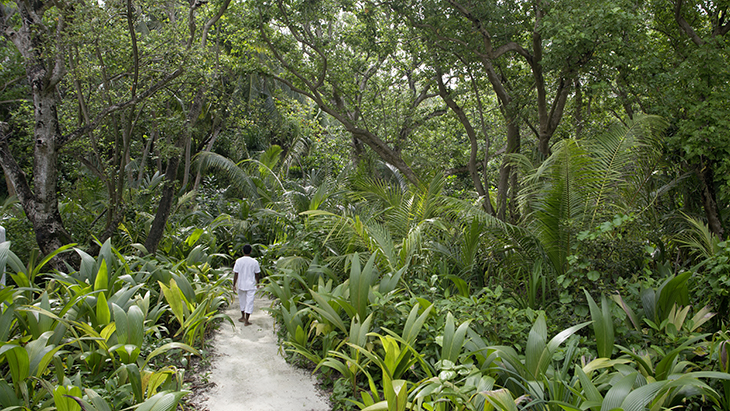 How do your experiences in Maldives compare with the rest of your tourism related business experiences elsewhere?
The Maldives has a great central location, a beautiful environment, and the continued growth in infrastructure across the country, facilitating the further development of the tourism sector.
We have been dealing with the government for the last 20 years, and we are extremely impressed by how clear and to the point they are, and how prompt they deal with requests. We have developed resorts in many countries and the Maldives ranks among the best in terms of government responsiveness.
The economy has been well managed, and the country has experienced rapid growth but with low inflation. This has been achieved as a result of proactive government policies such as lower taxation, no exchange controls, lower labour regulation, lower import duties and the ability to employ foreign labour (even though at Soneva Fushi around 75% of our employees are Maldivian nationals.) The fact that the market is global makes the country efficient and competitive. All of these elements have been important ingredients in this successful recipe.
What are your observations regarding the current global hospitality trends? And how would you describe these trends in relation to the Soneva brand and the Maldivian hospitality industry?
The industry is yearning for authentic experiences. With climate change and its affects so apparent, the world is striving for real experiences. Living in the moment is everything. To do that you need to experience.  When guests go on holiday, we don't want them to watch television or do whatever they do at home – we want them to escape, to dream, to feel. For that you need to experience. I strongly believe that a successful business is the one that combines apparent contrasts and make these 'opposites' compatible. When this is achieved and it works, it creates such an experience that is both unique and admired, that one immediately develops a very strong level of loyalty from the guest.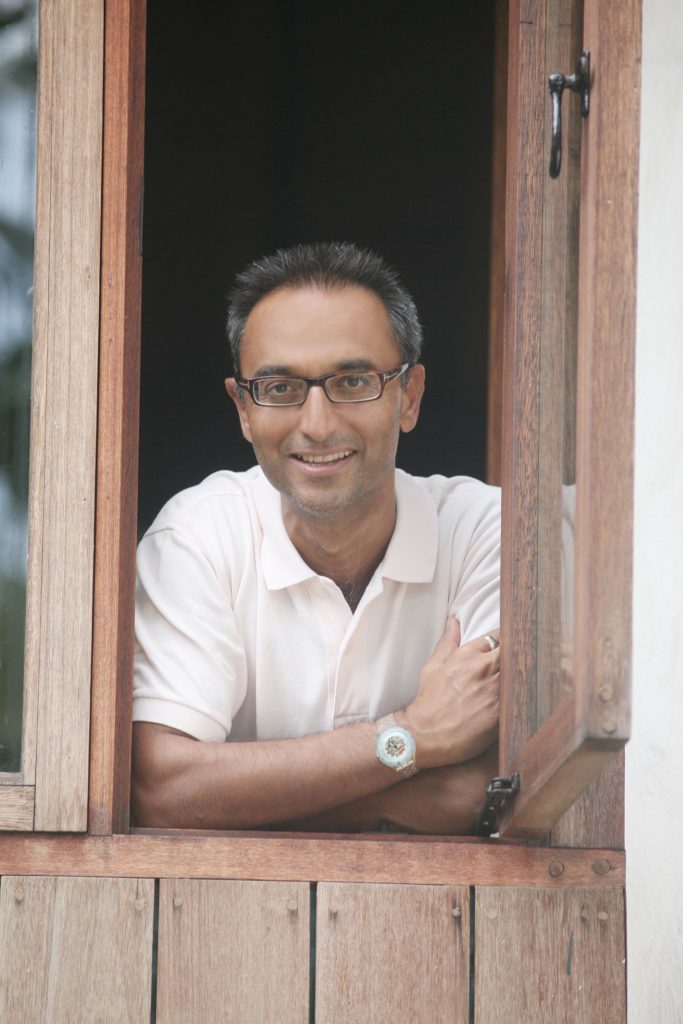 What are your future plans for the Soneva brand?
This year, we will be launching Soneva in Aqua in the Maldives, which will further elevate the guest experience by offering the option of a boat villa which will combine all the benefits of the resort's services and amenities with the freedom and exclusivity associated with a private boat charter. Guests will be able to explore the unchartered areas of the Maldives, the bits uninhabited. To the north of Soneva Fushi, being that much further from Male', is a far less populated part of the Maldives. Diving is fantastic, the reefs are untouched and it's like going back in time. Guests can plan their own itinerary, with the help of our hosts at the resort and can take the boat for a day or two, or also for much longer periods if they like.
Beyond that we are looking at sites for a new Soneva, an over water resort in the Maldives – it will be the culmination of everything we've learnt to date! We want to keep the brand small, so that we can really focus on the detail. We found with so many management contracts in place with Six Senses, that it was hard to keep the same level of consistency and same approach to sustainability. Keeping it ours, under one roof, we can guarantee the quality of Soneva.