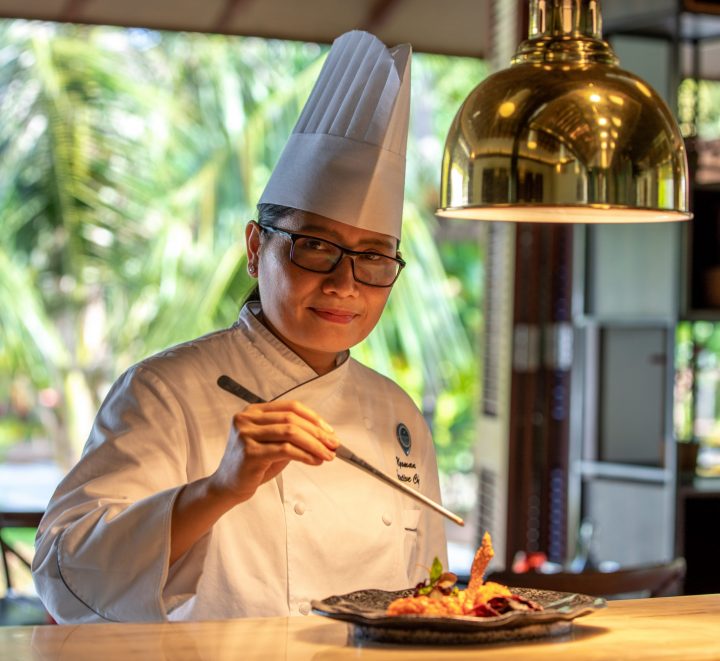 Executive Chef Nyoman from Pullman Maldives Maamutaa
Originally from Bali, Indonesia, Chef Nyoman has been part of the Pullman family for six years, moving from Guangzhou China to the Maldives in September 2020 to spearhead the reopening of the property after the pandemic.
As Pullman's first female executive chef in the Maldives, Chef Nyoman leads a strong international team that collaborated with local chefs for the International Food Week in September 2021, creating a culinary extravaganza worthy of place on any 'Foodies' must do list.
Hotelier Maldives sat down with her to learn a little more about her culinary journey.
HM – What drew you to the culinary field and becoming a Chef in what is traditionally a male dominated industry?
CN: Food was a family tradition, so it was a natural choice. I was brought up with food and learnt a lot from my mother in her restaurant. At eight years old I was helping her out at the food market, cutting the food and wrapping it in the traditional banana leaf so it could be taken away.
HM – Where did you learn your skills?
CN: I went to the Hotel academy in Indonesia to get the basics and learnt all departments, but my heart was always in the kitchen. I don't think you can beat experience on the job as you learn so many different styles and interact with so many different people from all nationalities and backgrounds. You need to have a good cross section of experience to give you a solid foundation to grow from
HM – As a female working your way up to your current position, what challenges did you face?
CN: There are a limited number of females in the industry so often I was the only female in the kitchen. However, I was fortunate and always treated the same. Being the only female compelled me to show them that I was just as good which drove me to become even better. I've been lucky in the kitchens I've worked in as I have always been treated the same. I've been supported and not faced any discrimination. Being a female in a male dominated environment teaches you to be tough and show what you are capable of. Softness does not work.
HM – Tell me about your favourite ingredients to work with?
CN: No one ingredient stands out. I like to use fresh ingredients as you get the original flavours which gives a better and more authentic taste. We have a great garden here where we are growing a lot of local herbs and vegetables, so we have a great source of fresh ingredients.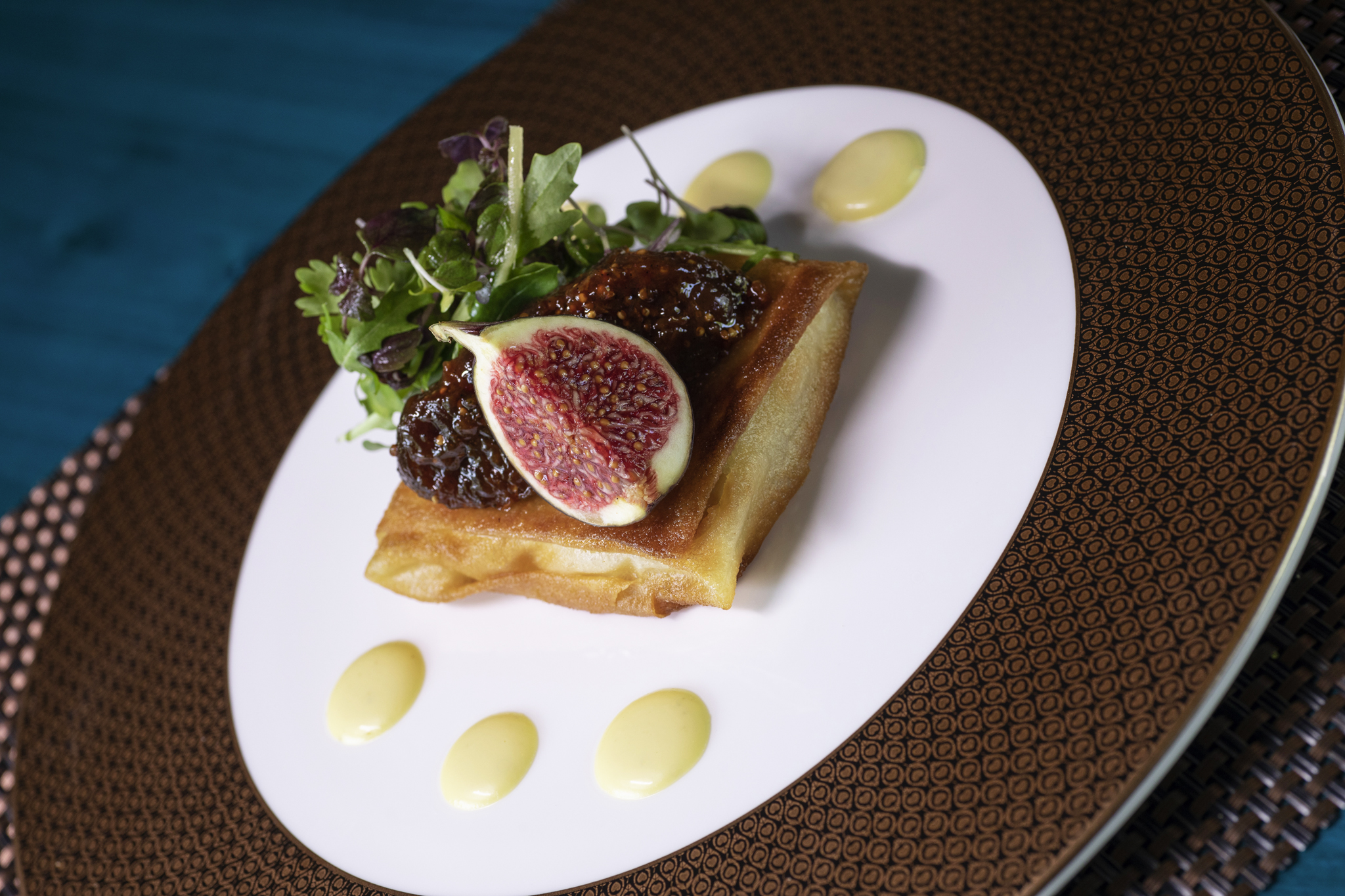 HM – How did the pandemic affect the availability of supplies?
CN: It was challenging as often the brands we wanted were not available, so we had to source alternatives. Having the reliability of fresh ingredients was difficult, so we used a mixture of local and international suppliers to get what we needed. We have a dedicated supply Dhoni with chilled storage, which means the fruits and vegetables still arrive nice and fresh. Banana's, coconuts, and watermelons were all sourced locally.
HM – What do you consider are the upcoming food trends and why?
CN: Definitely vegan and vegetarian as people are now more aware of health aspects and importance of a healthy body and strong immune system. Guests are enjoying vegetarian foods even if they are not full vegetarians themselves. We are expanding the menus to incorporate this and have added more healthy juices and detox combinations at breakfast which are very popular. In addition, we have developed a salad bowl and bento box lunch menu in our Phat Chameleon Garden Restaurant.
HM – Who has had the greatest influence on your career to date?
CN: My family and the French Chef I worked with in Jakarta. He always encouraged me and told me to believe in myself. When he went to Macau he asked me to join him which I did. He taught me the importance of doing things bit by bit, getting the details right. Also, I have always been spurred on by my children who have been my biggest supporters since their early years when I first started working away from home. I am very proud that my son has followed me into the industry competing in the junior "Ironchef" competition.
HM – Of all the many facets of your role, which do you enjoy the most / find the most rewarding?
CN: Definitely passing on my knowledge, sharing and training others to help them learn and grow themselves up is very rewarding, especially when I see them progress in their careers. I enjoy developing my team and getting them to understand how and why to keep the standards, so the dishes are consistent in taste and presentation. I use the bit-by-bit detail orientated method my mentor taught me.
HM – Do you have a favourite dish or comfort food?
CN: My mum's cooking! I love traditional home recipes and always gave her a list of dishes I wanted to eat when I went home, something my children now do to me when I am home. On the resort it is probably banana's as they are so easy to get and so versatile. The taste changes depending upon the ripeness. Raw banana is great for curry.
HM – Tell me what you do to relax?
CN: I love to read, its therapeutic and stimulating as I read books and articles on food, recipes, hospitality and different trends. I sleep to get my energy back and of course catch up with family. It's an exciting time for me as my daughter is getting married soon.
HM – What advice would you give to aspiring chefs?
CN: Keep learning, love what you do. You need discipline and passion to succeed.  Be creative to make sure you don't get bored. Experiment with flavours and try new things.