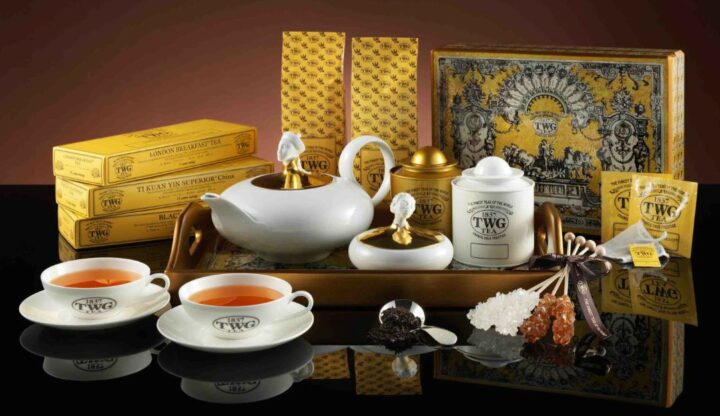 The exquisite flavours of Love me Tea and Red of Africa Tea by TWG Tea
The TWG Tea collection, possibly the largest in the world with numbers well over 800, includes different single-estate, fine harvests and exclusive tea blends from all over the world.
Committed to offering teas directly from source gardens, TWG Tea understands the evolving tastes of the modern tea drinker and has developed special varieties in collaboration with the most renowned tea estates.
"TWG Tea is renowned for its exclusive tea blends created with the most fragrant flowers, fruits, and spices from around the world resulting in beautifully balanced, unique creations. Far from the ceremonies of times past, tea is evolving with tastes, fashion, and cultures," says Taha Bouqdib, President, CEO and Co-Founder of TWG Tea.
"Today, we see that tea has become a beverage enjoyed by men during meetings, for example, as well as flavours like chocolate and caramel becoming increasingly popular with customers who might not previously have appreciated tea."
Today we highlight two of TWG Tea's special blends, Love me Tea and the Red of Africa Tea.
Love Me Tea
The Love me Tea employs a stunning pink packaging that already woos customers with cupid's arrows – one look and the charm of the Love me Tea immediately becomes evident. This special blend features an exclusive blend of fine green tea delicately enhanced with an armful of fragrant lime blossoms and verbena. TWG describes this blend as a "charming adventure of the senses."
Red of Africa Tea
TWG tea offers an array of red tea blends but nothing stands out like the 100% theine free Red of Africa Tea. Beautifully designed with a red packaging and gold accents it is an alluring tea rich with high levels of antioxidants and Vitamin C. This delicate red tea is a national delight hailing from South Africa blended with TWG's sweet spices and marigold. Practically a dessert in itself, this tea is perfect for pregnant women, children and people sensitive to theine; it can be served hot or iced, at any time of the day.
TWG Tea, the finest luxury tea brand in the world, was established in Singapore and celebrates the year 1837 when the island became a trading post for teas, spices and fine epicurean products. TWG Tea, which stands for The Wellbeing Group, is passionate about sharing its expertise and has become a point of reference for tea lovers thirsty for knowledge.
Best Buy Maldives Pvt Ltd (BBM) is the authorised distributor of many global brands, known worldwide for their exceptional quality. BBM aims to provide the hospitality professional in the nation with the best of best available. Food companies such as Unilever Food Solutions and Vismark are brands that BBM distributes, along with Ireks, Ravifruit, Lamb Weston and RedMan to name a few.
Best Buy Maldives has made its mark in the field of trading and distributorship, as one of the most well-known hotel and resort suppliers in the Maldives. Over 75% of the resorts benefit from the brands carried by BBM and it is the proud supplier of TWG Tea in the Maldives.
For more information about its product range, please contact +960 332 0859 or visit bb-mld.com.