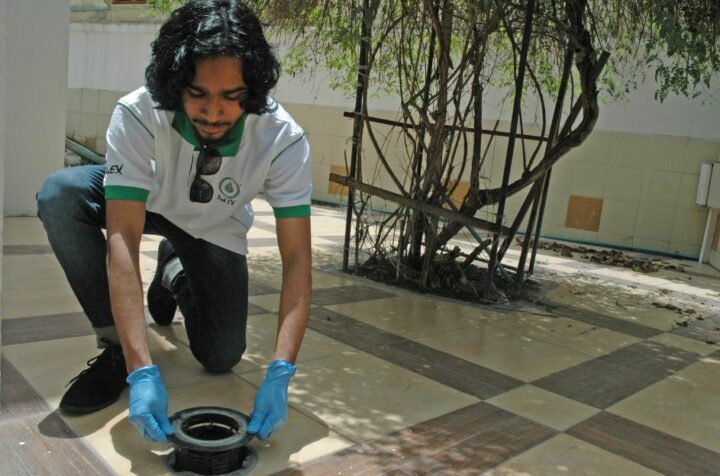 Exterra termite interception & baiting systems by PestEx Maldives
Exterra is a system for eliminating termites around a building. The innovative system relies on termites own moulting cycles and helps ensure a pest-free environment.
How are the termites attracted with Exterra?
Termite baiting with Exterra is a simple and straightforward process. The first step is to install stations on the ground at regular intervals. These stations are then inspected at periodic intervals for the presence of termite activity in the station. If termites are found in a station, bait is placed in the station. Baited stations are regularly inspected and re-baited as required.
When termite feeding in a station ceases for a length of time, any remaining bait is removed; beginning the process anew. This is a necessary precaution to ensure the colony was completely eliminated and that no other nearby colonies invade the newly vacated area.
How are the termites eliminated at the Exterra stations?
Termites have an exterior skeleton encasing their bodies which is referred to as an exoskeleton. As the termites grow they must shed this exoskeleton and form a larger replacement exoskeleton. This renewal process is called moulting and occurs approximately every two months.The bait added to the Exterra stations – Requiem Termite Bait – contains a toxicant which prevents termites from growing the new exoskeleton. A failure to complete the moulting process is fatal to the termites, and thus the termites at the baited stations are exterminated.
About the Supplier
PestEX Maldives Pvt Ltd is the distributor for Exterra in the Maldives. Over the decades PestEX has established itself as one of the most trusted pest control product and service providers in the Maldives for both corporate and domestic clients. PestEx's comprehensive solutions offer flexible robust and timely products and services to guarantee you a pest-free healthy environment. To learn more about the company, please visit pestexmaldives.com.