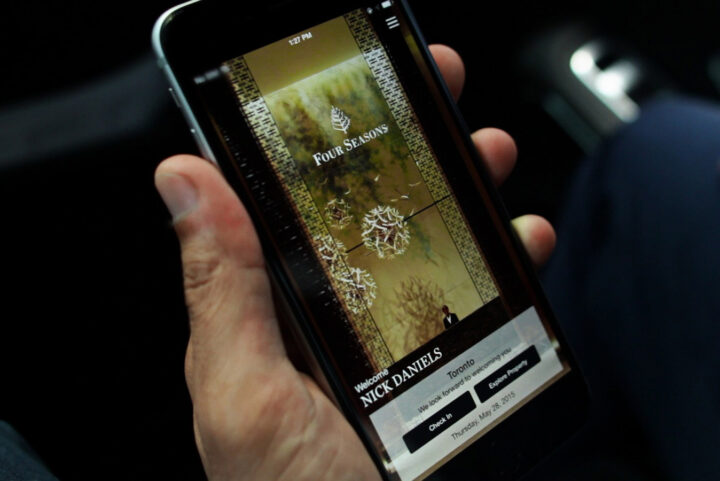 Four Seasons Hotels and Resorts launch multi-functional app
Four Seasons Hotels and Resorts has launched a multi-functional, content-rich app, which allows guests to make reservations, customise their stay, pre-order room service and make bookings at the hotels' restaurants and facilities.
"With this innovative new app, Four Seasons continues to enhance the guest experience, setting the standard in luxury digital service delivery," says Allen Smith, President and CEO, Four Seasons Hotels and Resorts. He continued: "Developed based on guest insights and extensive testing, the Four Seasons App is user-friendly and feature-rich, with the services guests have told us they most desire, such as checking in and out with ease."
Functions and features of the new Four Seasons App include:
Ability to make and manage reservations in multiple locations at once
Efficient, wait-free check-in and check-out, including the opportunity to book luggage pickup and airport transfers
Options to customise one's stay with special requests such as extra pillows, forgot-to-pack toiletries or baby gear; and turn down services when guests want them
Ready-when-you-are room service orders, plus easy-to-book restaurant and spa reservations, tee times and more

The app makes recommendations for all its properties

Local recommendations for exploring individual destinations, thoughtfully curated into "moods" including dining, shopping, cultural pursuits and more – plus hundreds of very personal recommendations from expert Four Seasons hotel concierges

Built-in geo location service offers helpful, in-language maps with time/distance indicators to help to plan out dining, attractions and shopping activities; a save-and-share feature helps with itinerary planning
Staff have been highly trained about the new software and every hotel will continue to update the information that the app provides. "We will continue to evolve the product to reflect the ever changing needs of our global travellers," continues Smith. "And our greatest asset – our people – will still provide the highest value proposition during every guest stay."
Four Seasons plan to release a version of the app in Simplified Chinese in the coming months, as well as a tailoring the version to the preferences of Chinese travellers. The app will be released in additional languages in the future, starting with Arabic.
The Four Seasons App can be downloaded from Google Play, the Apple iTunes Store or the Amazon App Store to any mobile device.
Four Seasons have also released a promotional video, which can be watched here.