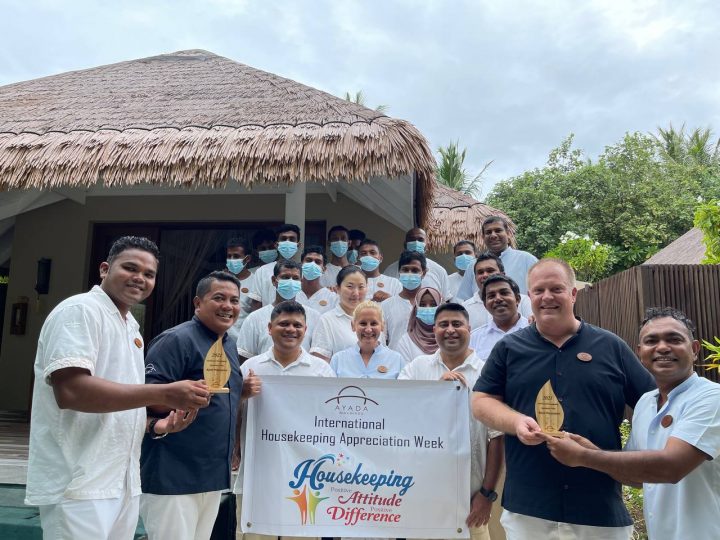 International Housekeeping Week Concludes
September 12-18, 2021 marked the annual, International Housekeepers and Environmental Services Week. A week dedicated to recognising the hard work of a group who plays an important part of any property, but who are often hidden in the background.
Housekeepers have always worked tirelessly to ensure rooms and public areas are kept clean and tidy, whilst delivering an excellent service and welcome experience that the guests expect, often with that unexpected personal touch which exceeds expectations and leaves the guests with Instagram worthy experiences.
The global pandemic has meant that they have all taken on more responsibilities and commitments to cleanliness to enable them to support the health and wellbeing of their colleagues and guests by ensuring that rooms and public areas have the enhanced cleaning standards that are now expected.
Thanks, and celebrations for the hardworking housekeeping teams have been commonplace across the globe and within the Maldives, with properties providing a program of activities designed to acknowledge and reward the dedication of those who are often taken for granted.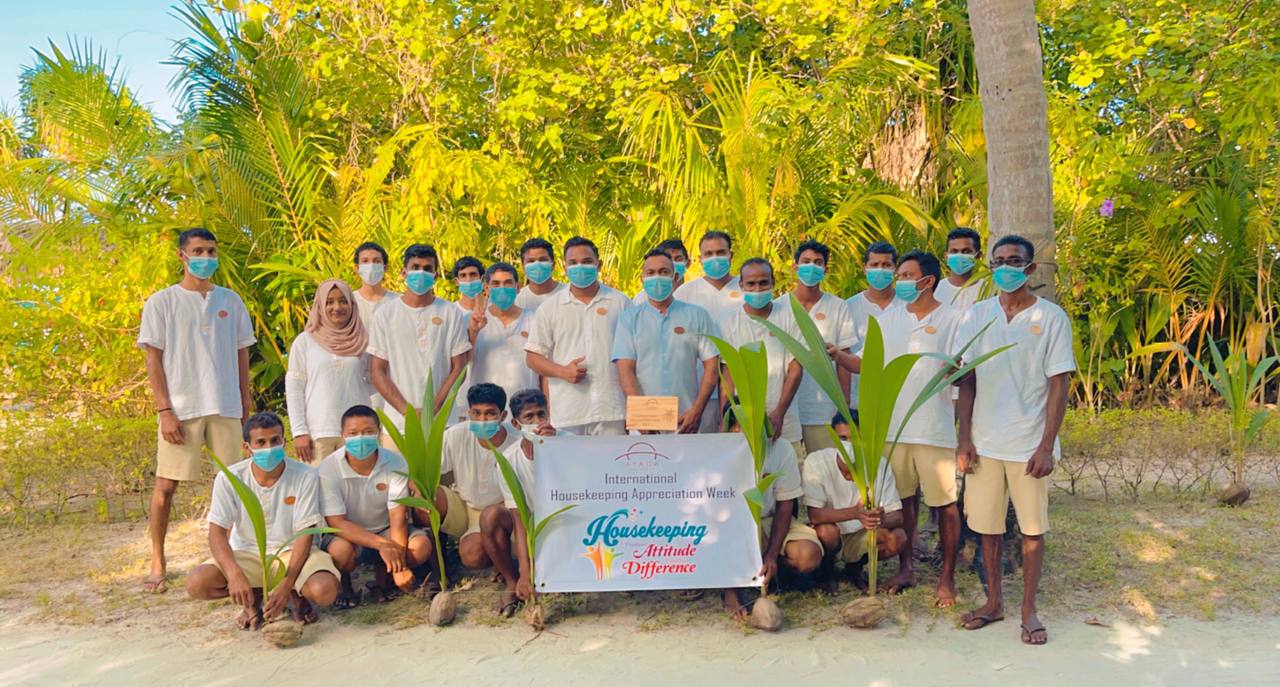 Housekeeping teams have been enjoying the recognition, participating in a full week of fun activities that have included football matches, BBQ diners, movie nights, and a variety of competitions, including the hotly contested Bed Making Competition.
Housekeepers across the Maldives have been showing off their skill and dexterity for making a smooth seamless bed in a blink of an eye and then decorating it in a manner that is as individual and creative as they are.
Towel origami from the now familiar swans to a whole host of animals and creations, ingenuity only hampered by the scope of the laundry basket.
Bed art where a simple bed is transformed into a colourful canvas depicting an event, welcome message or just a sentiment to make someone's day. Innovativeness and creativeness coupled with a skill worthy of any gallery and a bed is transformed into an imaginative work of art.
Competitions were held at Ayada, Oblu, Hudhuranfushi, Sun Siyam Iru Veli and Iti Maafushivaru to name a few, with bed art ranging from the clean, sleek and stylish to full floral displays, with some unique and amazingly well depicted, intricate resort maps. All beautifully crafted, showing the depth of artistic talent hidden in the housekeeping wings, that is usually only seen by individual guests and rarely gets the chance to be showcased in an open forum.
Not to be outdone the Pastry department have been concocting some equally creative and elaborate cakes to provide fitting and tasty celebrations to round off the events and allow the housekeeping department to be celebrated by all.
Featured Image: Ayada Maldives