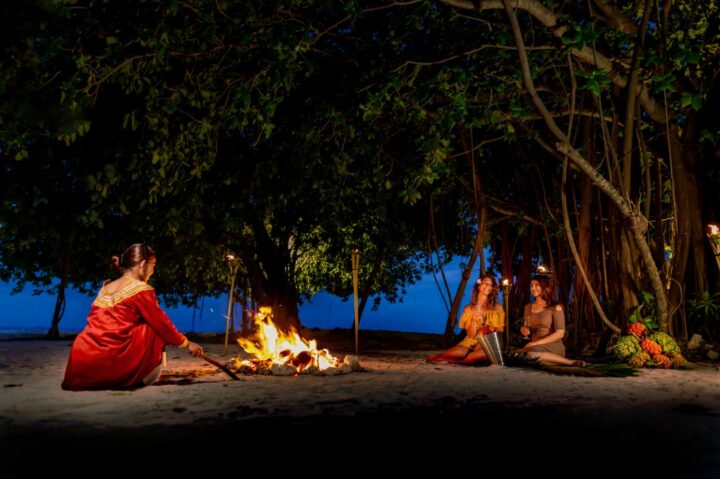 One island many memories: Furaveri Island Resort & Spa
With more than 107 resorts in the Maldives and numerous new properties opening each year, it is becoming increasingly difficult to stand out from the crowd in this market of luxurious holiday destination. Pristine white sandy beaches, beautiful coral reefs in close proximity to the island, turquoise lagoons, breathtaking dive spots, natural tropical vegetation, culinary delights and elegant private villas are all simply expectations of the guests. With a large number of repeaters visiting back, huge social media influence and picture-perfect posts from all the properties in the Maldives, it is nowadays quite challenging to 'wow' the travelers travelling to this beautiful coral island country.
As a result, to stay on top of their game, resorts must evolve and find new ways to amaze their guests. To do that, Furaveri Maldives has recently created a unique concept as one of its main selling points. A large area of the island is now dedicated to a Wellness Village, consisting of outdoor yoga and meditation area, Healthy cuisine and detoxifying drinks, Spa facility, gym, tennis courts, and aerial flow yoga. It is by far more substantial than a regular wellness center or a Spa you would typically find in a resort in the Maldives.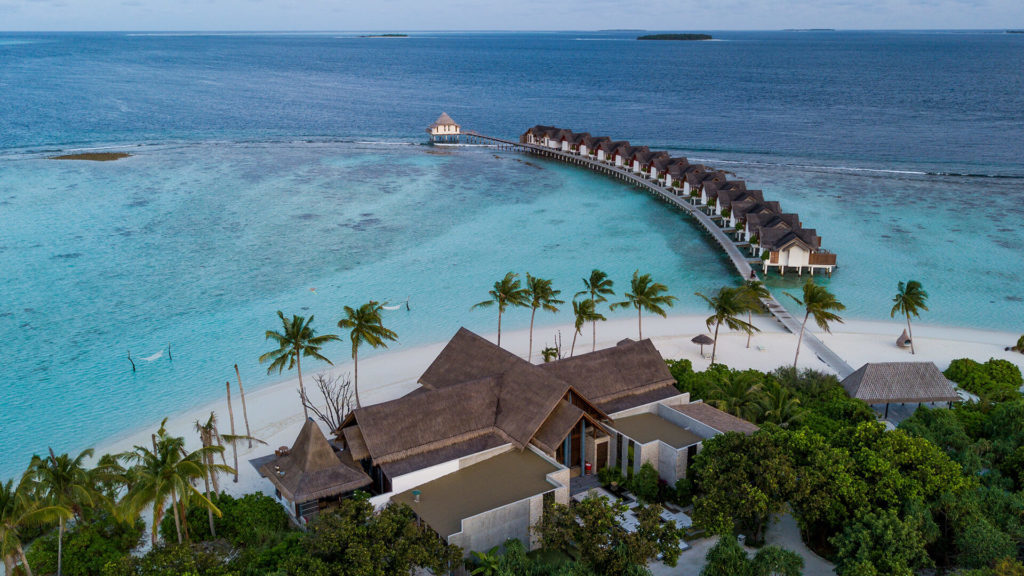 Wellness is often defined as 'a state beyond the absence of illness but rather aims to optimize well-being so a Wellness Retreat would be a place where one could do more than just relaxing but to also rejuvenate, nourish their bodies, slow down the mind, get inspired. As of now, in the Maldives, there is no resort which has a specifically designed wellness village such as the one Furaveri Maldives has come up with. "Wellness Village at Furaveri Maldives" comes very close to this definition.
Luhadi Ramiadi (Director of Spa & Wellness) has been responsible to come up with the concept of the entire wellness village and has been instrumental in the development and implementation of this project. With over 15 plus years of experience in managing five-star luxury Spa and wellness operations, Luhadi brings with her, a wealth of knowledge and innovative ideas. The philosophy behind the expansion of Furaveri's existing Spa facility was to 'create a place of holistic living in order to balance your Body, Mind & Spirit in a village environment to achieve the highest potential of well-being for your health.' Luhadi and her team came up with a totally new organic product range for the treatments, by using only homegrown and purely natural and organic ingredients, with fresh and light fragrances.
The Wellness Village at Furaveri Maldives consists of four open-air and four air-conditioned Spa treatment pavilions; hydrotherapy area with steam, sauna & jacuzzi; relaxation gazebos; manicure room and pedicure room; beauty salon; badminton and tennis courts; "Loofa 'Fit" gymnasium; "D'Laashi" gallery and retail shop; "D'Leyfa" yoga pavilions; "D'Lazzath Café".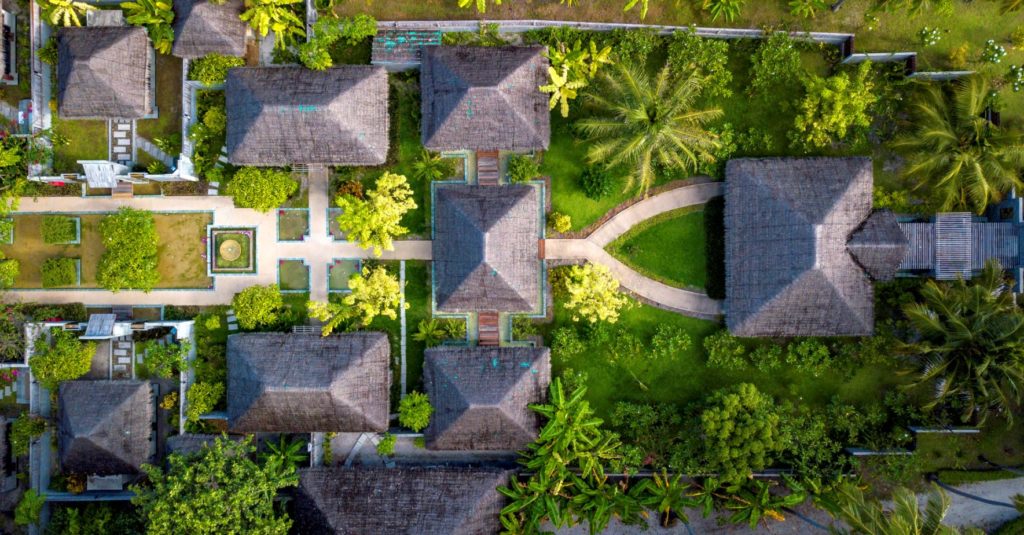 When it comes to selecting the treatments or activities offered in the Wellness Village, the resort offers flexibility to its guests. For those who prefer to plan things in advance and not to worry about a thing on arrival, option to select and pre-book Three, Five- and Seven-day Spa and/or Wellness journeys are possible. Alternatively, guests can also book it once at the resort after a personal consultation with specialists.
"D'Lazzath" is a serene setting in the jungle of the village offering healthy food and detoxifying organic beverages and is situated right between the spa, yoga pavilions, and the gym, under a huge banyan tree creating a nurturing new dining experience. It is designed to be a perfect place to have a healthy juice or a well prepared healthy meal in a spectacular Village setting, prior, after or in between treatments, yoga or gym sessions.
One of the core principles of Furaveri Maldives is to showcase Maldivian touches throughout the resort. Significant importance is given to the Flora and Fauna of the island, starting from the uniform with its natural earthy colors, incorporating in its design vibrant screw pines, white herons, resident turtles in the lagoon and the gentle giants Manta rays; to preserving part of the island, which used to be inhabited a long time ago, creating educational walks and jungle tours for both kids and adults, showing plants, insects and birds specific to Maldives and their importance in Maldivian culture and cuisine.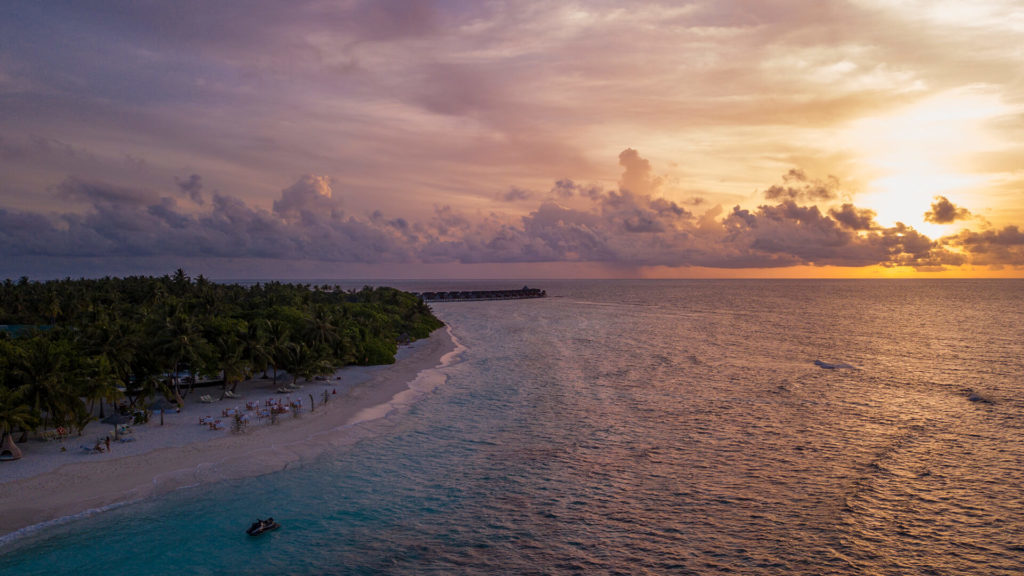 If I had to describe Furaveri Maldives in three words it would be lush, airy & authentic. The entry category Garden Villas are 110 square meters, very high ceiling, spacious open-air bathroom, and a vast deck. In fact, all the eight categories of the villas could be described as ample, with local Maldivian elements incorporated into the design. These villas are among the biggest in size, that you would find in the Maldives. The same could be said about the outlets, high ceilings, with water features and breathtaking views, one would never feel cramped inside. The authenticity can be seen throughout the resort, for instance, the Dhoni Pool Villas design is inspired by the traditional Maldivian fishing boat. They are 200 square meters in size and are nestled in the lush vegetation right in front of the white powdery beach, with a plunge pool in front, providing seclusion and privacy as well. Restaurants, cafes, meals, drinks and treatment rooms are given "Dhivehi" (Maldivian) names, each name being meaningful and creating a story for the visitors. Décor of the outlets also reflects traditional Maldivian patterns, creating a subtle yet noticeable cultural footprint.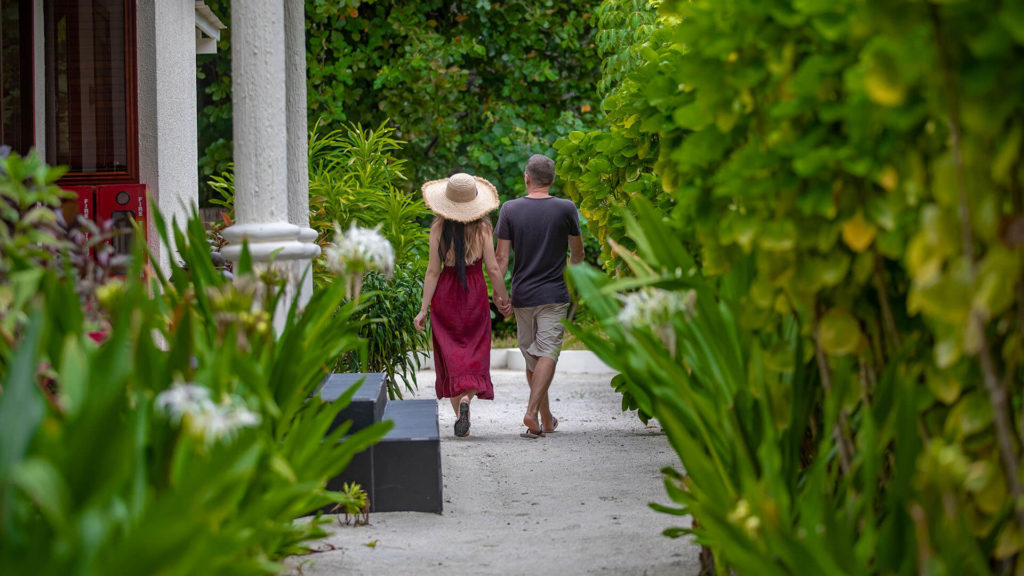 Ahmed Saeid (Director of Human Resources and Training) believes in the 'art of listening' and gives a large emphasis on this concept while hiring and training resort team members. His aim is to create a blissful aura on the island, where a host is just a smile away from a guest whenever they need. Mr. Saeid notes that the Island Hosts play a vital and enormous role in the guest's experience on the island and to provide a true Maldivian holiday feel to all visitors.
This current year, Furaveri Maldives has gone through a major transformation with a lot of changes, not only with the creating of the Wellness Village but also in the overall service, look and feel of the island. This authentic Maldivian resort now shines in new colours, capturing the simplicity and beauty of nature and is ready more than ever, to welcome visitors.