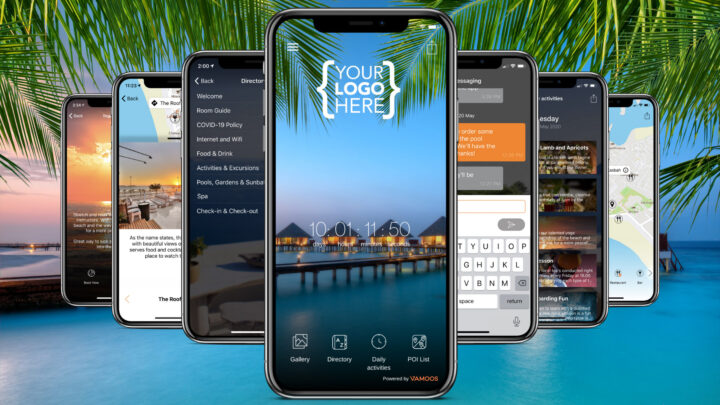 Vamoos, Contactless Hospitality and the 'New Normal'
The COVID-19 crisis has fundamentally changed how our society runs, resulting in unprecedented challenges in the way we interact and go about our daily lives. In the travel and tourism sector, social distancing restrictions pose a unique problem for hoteliers and accommodation providers, who must now adapt to this new reality while ensuring the health and well-being of their guests and staff.
Despite the long road ahead of us, there may be a silver lining amidst the gloom. The crisis offers hospitality businesses an opportunity to take a step back, review their operations, and restart in a fresher, stronger position when they reopen their doors. By harnessing the power of technology and innovative digital solutions, hoteliers can not only transform their visitor experiences, but they can do so with the utmost emphasis placed on safety in a post COVID-19 world.
Enter stage left: Vamoos.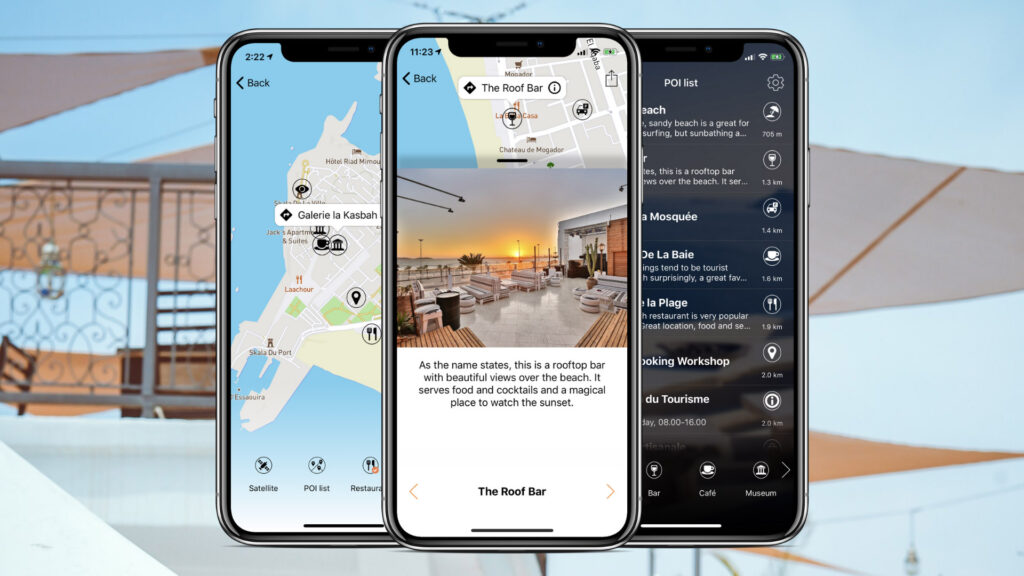 Vamoos is a new mobile app that helps create a personalised, contactless digital guest journey for hotels and resorts. For the past six years, Vamoos has aided holiday providers in curating and perfecting every detail of a tailor-made trip. Now, a revamped version has been designed to deliver a similar service to hoteliers and their guests, offering a seamless luxury experience from start to finish. The app is fully branded and boasts a number of exciting features, from a 24/7 instant messaging system to a full directory of information and services, all at the touch of a button.
As the pandemic tightens its relentless grip over the globe, guest expectations are drastically changing; rigorous hygiene standards have shot up to the top of the priority list. In wary times like these, consumer confidence must be bolstered to stimulate demand for travel again. By reducing touchpoints and in-person contact wherever possible, Vamoos serves to address these crucial concerns, providing everything that the guest needs right at their very own fingertips.
Even prior to their arrival, travelers are able to use the app to obtain maps and directions, browse through the various services on offer, peruse restaurant menus, discover local points of interest, or read up on recommendations on things to do. Photo and video galleries within the app can foster excitement among future guests, as well as the beautifully designed countdown screen that depicts the days left until the start of the trip.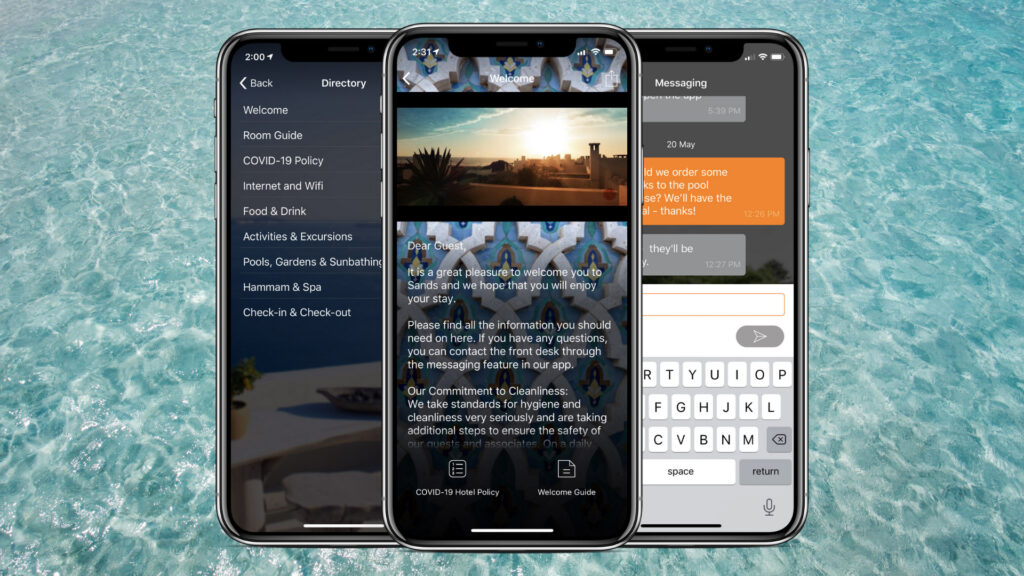 Once they arrive at the property, guests may remotely check-in instead of having to wait at reception, thereby completely streamlining an otherwise arduous process. Vamoos also acts in place of the room guide or guest directory; the app contains all the necessary visitor information, including facility opening hours, Wi-Fi codes, property safety measures and COVID-19 guidelines. All of this is entirely customisable by the operator, and can be altered in real time to reflect any changes if need be.
What's more, the booking function on the app enables guests to directly book activities, spa treatments, table reservations and tours. This makes for an excellent opportunity for operators to upsell long before the trip even begins, creating a new revenue stream and helping boost in-stay spend.
The built-in instant messaging technology is another distinctive component of Vamoos. Guests can use this system to chat with staff and request for items – say for instance, a lazy cocktail on the beach – without having to move from their spot. Granting guests the choice of when and how they want to engage with you can elevate the service experience to a whole different level, in spite of it being carried out at a socially responsible distance.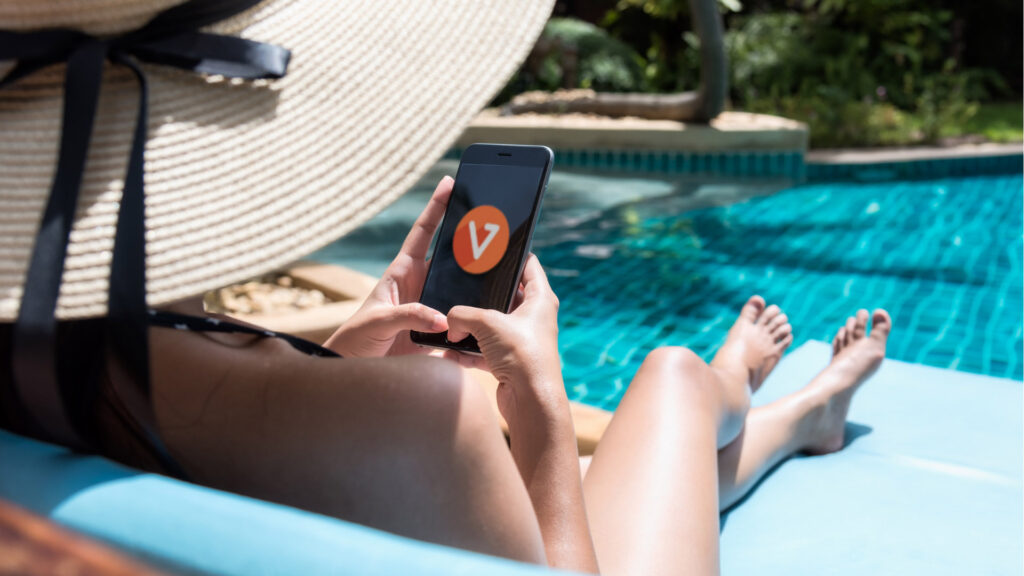 Given the implications of the coronavirus pandemic in the short and medium-term, utilising integrated solutions to upscale the service of hospitality businesses is a win-win for everyone. As we adjust into the 'new normal', we must adapt to ever changing market needs, and technology-forward apps like Vamoos might just be the key to our recovery.
The app itself is extremely easy to build and can be set up in a day. The interface is slick, user-friendly, and far more aesthetically pleasing than your typical corporate reservation platform. As of right now, Vamoos offers a free trial of their contactless tech. To see how it can transform your guest experience, all you need to do is sign up via their online portal, to get access to their features and start sharing with your guests.