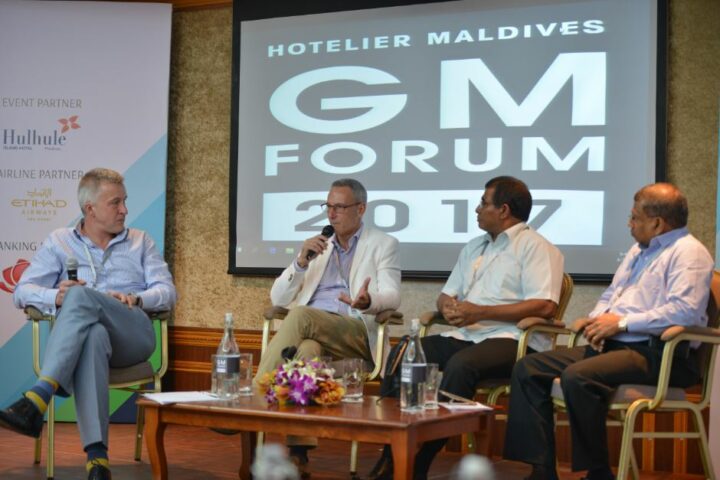 Presentation on "Tourism-related Taxation" by MIRA to feature in GM Forum 2018
Maldives Inland Revenue Authority (MIRA) is set to deliver a presentation on "Tourism-related Taxation" at the Hotelier Maldives GM Forum 2018. The third edition of the annual gathering of hospitality professionals will be held April 18, in Kurumba Maldives.
Tourism-related taxation will be one of the key topics of discussion this year at the GM Forum, in addition to a myriad of other topics themed around some of the important issues facing the industry today—trends in destination marketing, guest transfers and best practices in increasing non-room revenue for hotels, etc.
Following the presentation, officials from MIRA will also address any queries regarding the topic through a Q&A session, and be available to attend to any further queries during the various networking opportunities available throughout the day-long event.
The GM Forum, which provides insight into relevant and significant trends in the industry, features speeches and panel discussions from industry peers and experts; including the need for collaborative discussions on the status of the industry, best practices for revenue management, legal and compliance-related operational challenges and competitiveness of established resorts.
Hospitality and Retails Systems (HRS)—an international market leader in IT solutions for the hospitality and retail industries—recently signed as a Platinum Sponsor of the event; the GM Forum also acts as an optimum choice for suppliers and service providers to reach out directly to general managers and top hotel managers and owners.
To register your attendance at the GM Forum 2018, please visit hoteliermaldives.com/gmforum-register. For general inquiries and sponsorship requests, please contact Hussain Jazlaan on hussain.jazlaan@167.172.155.58  or mobile number +960 791 0858.