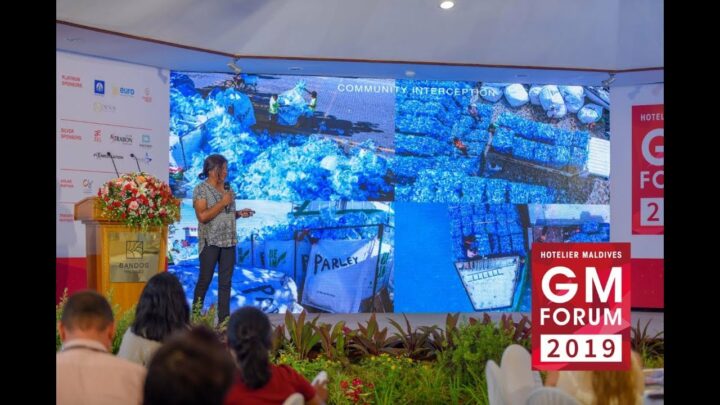 GM Forum 2019 Highlights: "Facing Ocean Plastic Pollution" by Shaahina Ali
Shaahina Ali Executive Director, Parley for the Oceans (Maldives) provided the participants of the forum with an insight to Parley and their approaches to reducing plastic use and pollution caused by it. She outlined several strategies employed by Parley to reach its objectives and combat against the problem of plastic waste that has been gradually increasing.
Parley's first and foremost objective is to raise awareness through emphasizing on the beauty of nature and their fragility. "Maldives is one of the most vulnerable countries, and globally the only thing we can do is go onto platforms and talk-at our level, we can do a lot, we can implement strategies, minimize our impact on it."
Visit www.hoteliermaldives.com/gmforum for more information about the event.