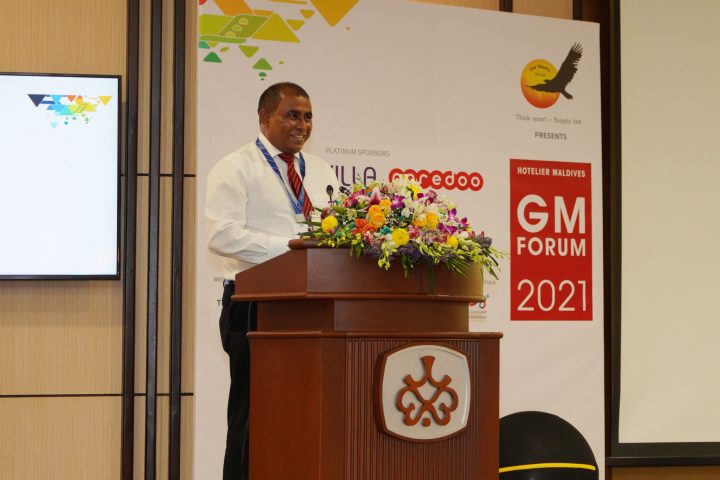 GM Forum '21 Highlights: Keynote Speech by Dr Abdulla Mausoom
The fifth edition of Hotelier Maldives GM Forum took place on 23rd September 2021 at Paradise Island Resort, Maldives. This year's Forum saw the presence of over 90 delegates representing 50 hospitality brands.
The first keynote speech was given by Minister of Tourism, Dr Abdulla Mausoom.
In his speech, Minister highlighted Maldives being removed from the UK red list and spoke about the recovery of the aviation industry; international and domestic connectivity. Furthermore, he noted that Maldives has reached nearly 10 per cent more arrivals compared to September 2019. "Maldives is back. Maldives' tourism industry is back. But we need to redefine recovery."
Watch the full keynote speech here.