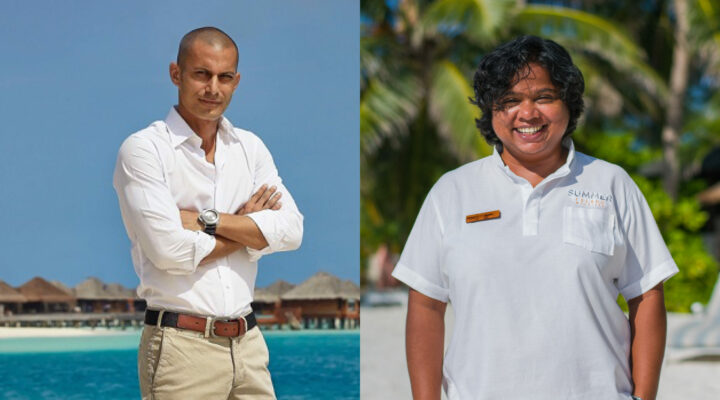 New members appointed to GM Forum Advisory Panel
Mariya Shareef, the Resort Manager at Summer Island Maldives and Marc Gussing, General Manager at JW Marriot Maldives Resort & Spa (scheduled to open in 2019) have been appointed as new members to the Advisory Panel of the annual Hotelier Maldives GM Forum. The fourth edition of the forum is scheduled for April 3, 2019, at Bandos Maldives.
The advisory panel for the GM Forum functions as a strategic committee that guides the Forum in selecting topics of importance to be featured in the day-long event, addressing themes that affect the successful operations of resorts and other tourist accommodation facilities in the Maldives. The panel also assists in sourcing speakers and panellists for successive Forums.
Prior to Mariya Shareef and Marc Gussing joining, the panel consisted of Ahmed Nazeer, Secretary-General, Maldives Association of Tourism Industry (MATI) and Director of Crown and Champa Resorts; Iyaz Waheed, General Manager – Statutory Compliance, Universal Enterprises Pvt Ltd; Utkarsh Faujdar, former General Manager at Hulhulé Island Hotel (HIH); William Harley-Flemming, Cluster General Manager, JA Resorts & Hotels LLC; and Dominik Kuenstle, General Manager, Constance Halaveli. The new members will replace William Harley-Flemming and Utkarsh Faujdar.
Both Mariya and Marc bring with them a number of years of experience working in the hospitality industry in various capacities, both in the Maldives and abroad. Safety and security are one of the key challenges facing the hospitality industry in the Maldives today, and the next edition of the GM Forum will feature a keynote address by Hervirender Pal Singh, Area Director for Global Safety & Security – South Asia for Marriott International.
GM Forum 2019 will also feature discussions on other topics including sustainable tourism, the skills gap and educational opportunities in the hospitality sector, airport connectivity and the impact of regional airports on guest transfers.
Registration for the next GM Forum will open in January 2019 and will be announced on www.hoteliermaldives.com. Sponsorship and related inquiries can be made through emailing and contacting Hotelier Maldives on sales@167.172.155.58 and mobile +960 791 0858 and +960 791 0848.