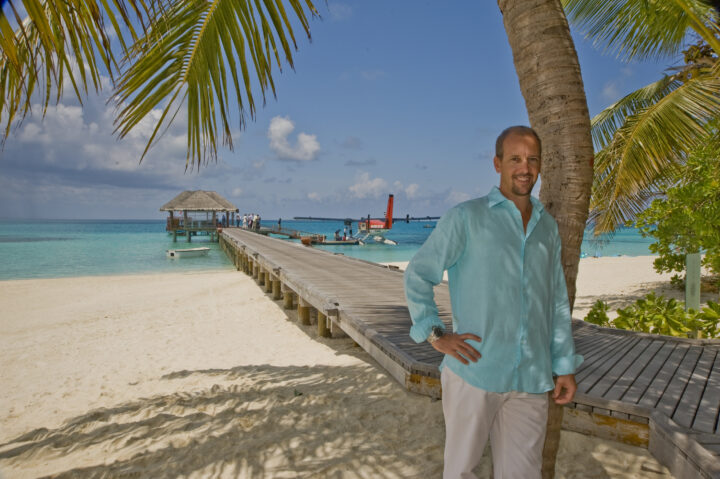 Dominik Ruhl of LUX* Maldives
HM: How did you get started in the Hotel and Hospitality industry?
DR: I started my hospitality career back in the early 1990's with hospitality management studies in both Germany and the US.
HM: What attracted you to the Maldives?

DR: Of course the sheer beauty of the islands, the constant warm weather… are things that bring tourists here, but I quickly learned that this is a place where I was made to feel at home and was surrounded by people that were genuinely eager to impress every visitor with their hospitality, which seems to be the secret of the success of this country when it comes to hospitality!
I often decided my work places based on the location rather than purely based on a career path. I believe one must be completely satisfied in what he/she does to truly excel. With this in mind I followed the advice of a colleague (with whom I worked in Mexico) to 'try the Maldives for a year' as I was told it provided not only exotic hotels but also great diving and windsurfing.
I first came to Maldives in the year 2000 as the Rooms Division Manager to work at Rangali Island for a year and one year became two, then 5 years and… I am still here in Maldives after almost 14 years. Over the years I have been managing different properties and was lucky enough to work with some amazing people and island owners that provided me with opportunities to use my creativity and energy in implementing my visions and ideas. I believe that I would not be where I am today without the trust that those people have given me, for which I am very grateful.
HM: Have you worked in other countries or regions in a similar capacity?
DR: The hospitality industry is one that provides us with great opportunities to explore the world and has been one of the factors that attracted me to this business. Over the years I have had the pleasure to work in several desired locations, such as Hawaii, Mexico, Grenada, Barbados, St. Lucia and of course now the Maldives.
HM:Can you tell us what makes LUX Maldives special?
DR: LUX* Maldives is one of the larger islands and gives people a wide choice of things to do. For our island, of course the physical beauty and the lagoon are amazing, but perhaps even more so the authenticity of our team. All guests rave about the friendly team and the genuine service that is being provided. Some people have the preconception that a week in the Maldives could be boring with not much to do. While I always encourage our guests to 'explore the many different ways of doing nothing' we also understand that some guests want to be active and eat well. A wide range of activities in the water and on land keep everyone busy during the day while a choice of 7 restaurants and 6 bars ensures that even guests staying for longer periods will have a new choice every day.
Visitors to Indian Ocean islands are always interested to learn more about the local culture and customs, including the flavors of the local islands nearby our resort. Island Kitchen is our way of bringing these exciting taste sensations into our resort once a week. Our chefs showcase food stalls and researched Maldivian cuisine and cooking methods to produce many different local dishes which can be found outside the resorts accompanied by traditional entertainment of 'Bodu Beru,' the local drums, together with the traditional songs and dances.
HM: What has changed since the hotel rebranded a few years ago?
DR: Not just our resort was rebranded, but the entire company. Having managed 9 properties under individual names provided many challenges in creating brand awareness. Now several properties operate under the LUX* Resorts umbrella and this has already provided many advantages. Guests now choose our resorts due to past experiences in sister properties and of course PR and marketing has become much more effective for all our resorts. However, the rebranding had another purpose as we entirely revamped the way we manage our resorts. We now provide many new and not-before-seen initiatives, services and gimmicks that surprise our guests throughout their stay. Some of these are free phone calls around the world (yes free, no strings attached), coffee roasted directly on the island, hidden bottles with messages or gifts for guests to find, ice cream trolleys roaming the island, herb gardens, where guests can assist in making their own meals and a completely new look at wellbeing and fitness. These are just very few of what we call Reasons to Go – why guests should come and visit us in our resorts.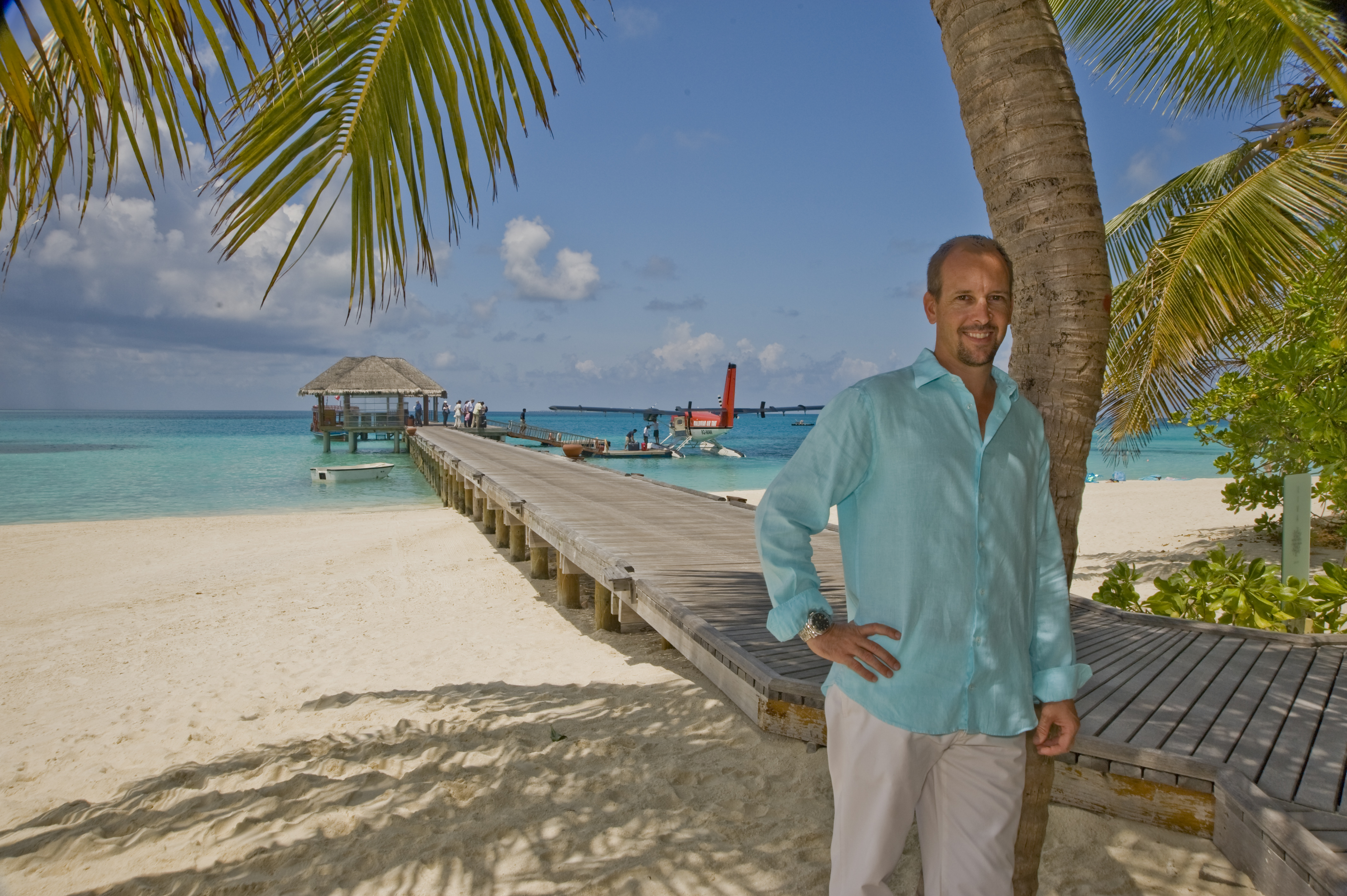 HM: What are the main challenges in re branding an established resort in the Maldives?
DR: In today's world, one must be ready to adapt to new trends. Europe is clearly struggling and we must be ready to welcome other markets. Also the new concept has provided us new clients that would previously not have looked at our resorts. Today, guests want an experience and not just a stay at yet another hotel. We must be ready to surpass all expectations, as today each and every guest automatically becomes a sales person or ambassador. Facebook, Twitter, Tripadvisor and many other web portals make sure that we cannot allow any guest to leave the property unhappy and I am glad to see that our online ratings have increased tremendously in the recent past.
HM: What do you think are the main attractions for investors in hospitality and tourism in the Maldives?
DR: From the early beginnings of tourism in the Maldives, the destination has developed faster than most others in the world and is now known as one of the leading luxury destinations. With a  prestigious reputation with high occupancies and good ADR's Maldives is on the watch-list of any luxury operator. 15 years ago we only had two international 5 star brands in the Maldives, today everyone is either here or is actively looking to establish their presence.
HM:Do you foresee yourself in the same role into the future?
DR: In our Industry one never knows where he/she may be tomorrow. When I first came to the Maldives I had the intention to stay a year. That was 14 years ago. So let's see what the coming years will bring, but I think the love for this destination will keep me close for some time to come.
HM: What do you envision for LUX* Maldives in the future?
DR: LUX* Maldives is now a well established player in the resort portfolio of most tour operators and travel agents and we are excited about this. Steadily growing guest recommendations and online ratings are a further indication that we have a bright future ahead. Lastly, but certainly not the least, the recent award for being the Maldives' leading All-Inclusive Resort pays tribute to our efforts to provide unmatched guest experiences to those wishing to travel without worries about a bill at departure. The All-Inclusive segment has grown considerably and is one that we are focusing on, next to our strong focus on the important family market.
HM: What kind of attitude do you try to instill in your team? And how important is the team for the success of the hotel?
DR: Without the dedicated team on our island, there would be no success! I am a strong believer of a satisfied team being the main reason to satisfy a guest. A dedicated and motivated team member will happily go the extra mile and we empower everyone to be creative and use their own passion to create the best possible experience. With so many great hotels being available in the Maldives today, we must find other ways to differentiate and we believe that ultimately it is a guest experience that is what visitors to Maldives are looking for, versus having a nice hotel stay. We include our team in everything we do, including the initial re-branding exercise. Training each and every team member is a priority to the company as it provides our team the opportunity for personal and professional development while working with us.