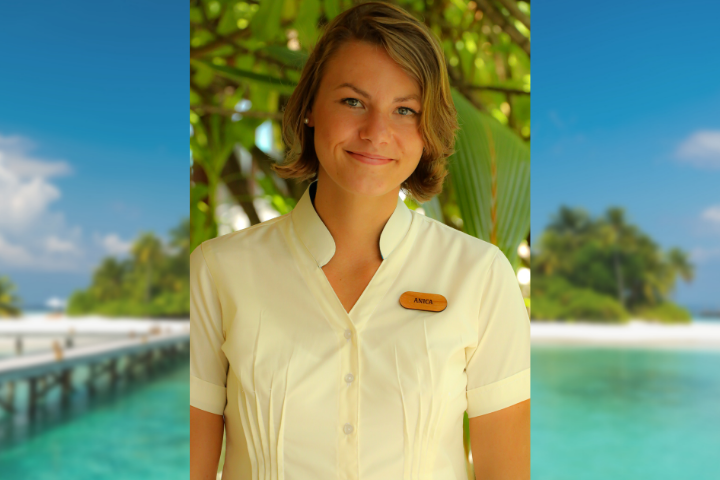 Meet Anica Roch, the Newly Appointed Resident Manager of Mirihi Maldives
Mirihi Island Resort is a tiny island fringed by powdery beaches and palm trees in the Maldives. Leave your shoes behind and enjoy the 'art of doing nothing' on an island just 350 metres long and 50 metres wide.  This secluded paradise is surrounded by a spectacular house reef which serves as an underwater playground for sea turtles, reef sharks, eagle rays and hundreds of varieties of rainbow-hued fish and its own shipwreck. With the azure backdrop of the Indian Ocean, eco-friendly Mirihi is one of the smallest resorts in Maldives and their guests enjoy the special feeling of being on their own private island. Here silence is golden since motorised water sports are banned, there are no discos or nightlife with loud music and noise. The island is haven of serenity and tranquillity and located only a short boat ride from South Ari Atoll marine protected area where whale sharks and manta rays are spotted regularly throughout the year.
At the helm of the guest facing services of this tropical splendour, assisting the General Manager is newly appointed Resident Manager Anica Roch, who speaks exclusively to Hotelier Maldives about her new role. Anica studied sustainable tourism at the University of Copenhagen and has a wealth of experience in the hospitality industry spanning five countries, she is an experienced hotelier, and this is her first Resident Manager role.
HM: Tell me about yourself and where you were born and where you have worked?
AR: I am from Germany from Berlin and did my apprenticeship there before going to Switzerland for about four years. During that time I was working fulltime and did my hospitality management studies part-time. After Switzerland, I had the opportunity to come to Mirihi for the first time. It was a dream because when you sit in the seaplane you realise that it is real and not just photoshop. I spent two and a half years here. Wanting to develop myself further I then got an opportunity in the Emirates and discovered that I actually prefer the island life. So I moved to the Caribbean and lived there for two and a half years before I came back to the Maldives.
HM: Tell me about the differences of living on islands and Europe
AR: The mentality of people in the islands is completely different than on the mainland. Living on an island the people appreciate the nature and the lifestyle so much more. The lifestyle on the mainland often times is rushed and just fast. On islands I enjoy the opportunity to go to almost empty beaches regularly and that life isn't all about work but that there are other things to look forward to.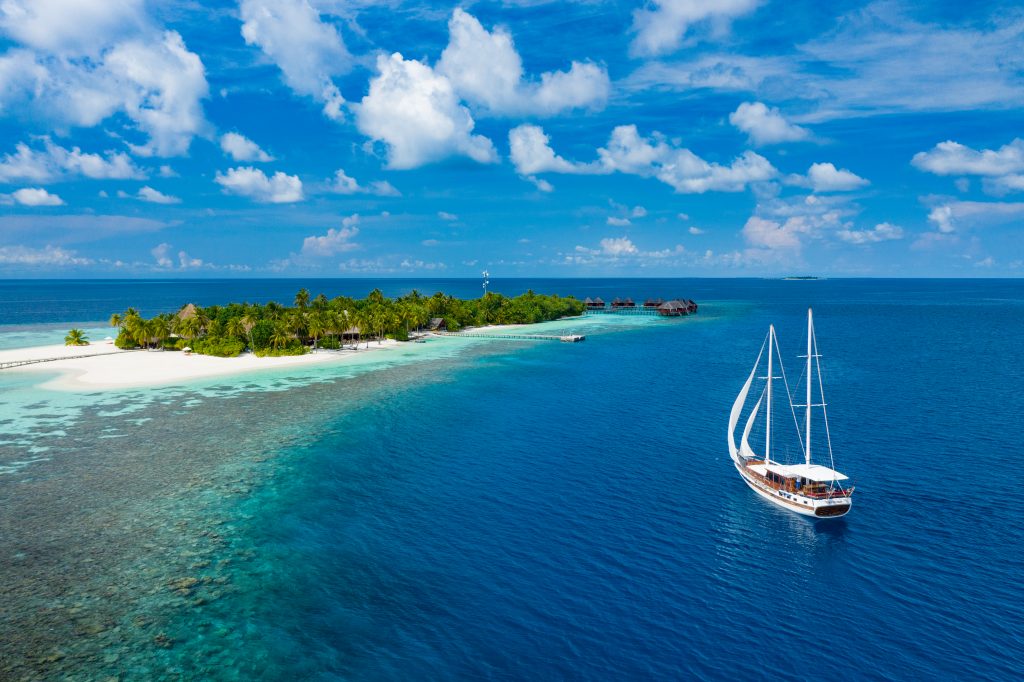 HM: How do you feel to be appointed to Resident Manager of Mirihi?
AR: I am incredibly happy about the role and to be back at Mirihi. Indeed, Mirihi always remained in my heart wherever I went in the world as it is such a special place, so I was happy to come back. I still have friends here who welcomed me back to my second home.  It is great to take the next step to becoming Resident Manager, it gives me a lot of opportunities to learn and develop myself on one hand but also to give back my knowledge and experience that I have been able to collect from all those different countries and roles. For me, I love the combination of developing my team as well as myself.
HM: What does the role of Resident Manager entail?
AR: As the Resident Manager I am responsible for day-to-day operation of the resort, in particular front of the house operation. I work closely with our GM in formulating strategies and policies and am responsible for implementing those strategies together with the HODs. At the moment, I focus a lot on leading the Sales and Marketing Team as we go through this tough time.
HM: Do you adhere to a certain management style or philosophy?
AR: What is important to me is the wellbeing of the team because the hotel only can run with a team that feels appreciated and that feels it can be a part of the whole. Involvement is important to me, explaining ways of working and being open to other opinions when deciding what is the best way. Communication is key and really listening to each other.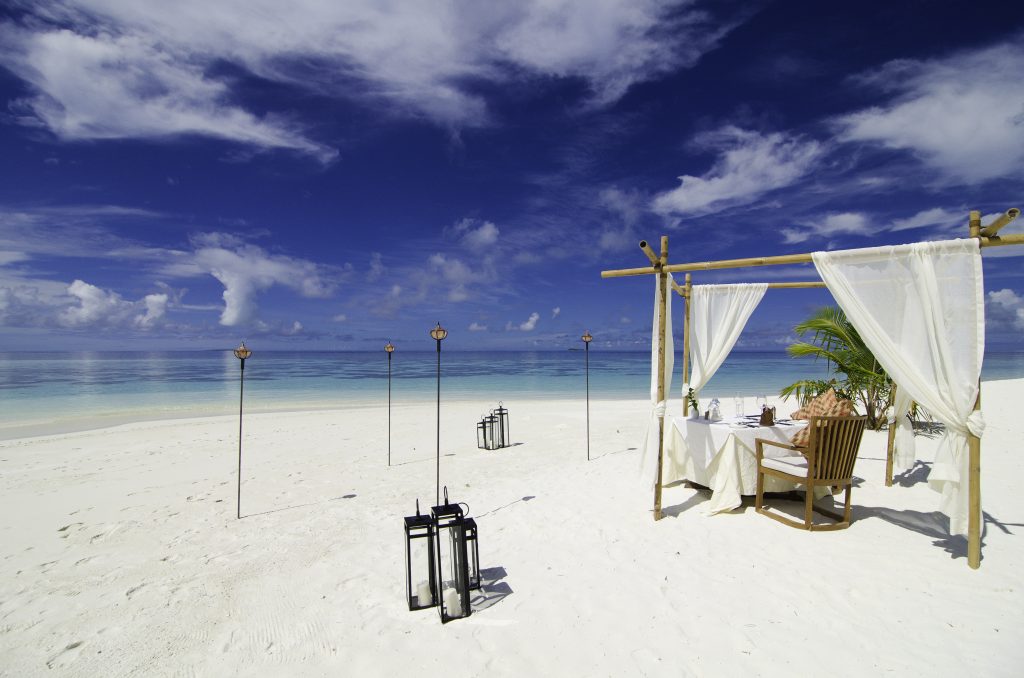 HM: Where have you worked in the past and how has it shaped you?
AR: The past has shaped me because for the past decade I have lived in four different countries and three different continents. This is why over the years I learned that communication plays such a big role. Cultures are different and you have to learn to deal with every single mentality and it is good because it opens me up to listening.
HM: You've worked in the Maldivian tourism sector since 2015, when you were Front Office Manager here at Mirihi. What made you return to the resort?
AR: Mirihi is a big family and that is another reason I am happy to be back. Maldives was in my mind, but Mirihi took a piece of my heart. When you get to know team members who have been here for so many years and learn about their families, as well as having such a high number of repeat guests who know you so well, you feel like coming home.
HM: What makes Mirihi unique?
AR: Being just 2500sqm in size we are one of the smallest resort islands in Maldives surrounded by 6 kms of bustling house reef – home to almost all marine life you could find in Maldives including whale sharks in rare occasions and our own shipwreck. With no motorized watersports or TVs in the room or discos at night – our aim is to provide a tranquil piece of paradise. Where life is slowed down to island pace, where the most cordial hosts welcome you to their home island rather than to a hotel, where the biggest focus is on personalized guest service, where people visit as guests but leave as friends to come back again and again.
HM: Why do you enjoy the Maldives so much and what is your most memorable island moment?
AR: One of my most memorable moments was a dive here. I learned to dive here in Mirihi, and we went to a manta spot. We had so many mantas around us – they came so close. We were amazed by their size and gentleness and stayed there until they told us to go up because we ran out of air.
Even though we are more of a quiet place, it is not boring. You can go to the spa, dive, engage in cooking classes, so there are plenty of activities. When I am not at work you will find me in a yoga class, and in the gym. I also enjoy my quiet time and you will find me with a good book and relaxing.
HM: Do you have any advice for hoteliers joining the industry?
AR: Hospitality isn't an easy industry because it is not a nine to five job. The best advice is to do it as a passion. If you are not passionate about what you do, it is hard to be successful and happy. We are a guest related industry and so close to each other, we can see when someone is not happy. Do what makes you passionate, find it and work with it.
HM: Tell me about the experiences that are available on the island?
AR: Usually, we have local live music, Maldivian days and nights where we focus on the local culture. The culinary experience is key, too. I don't think that there are any guests who haven't gained one or two kilos from the food while staying with us. Music is limited due to covid. We are trying to give our guests a way to explore the island in other ways, some guests was able to see our coral nursery.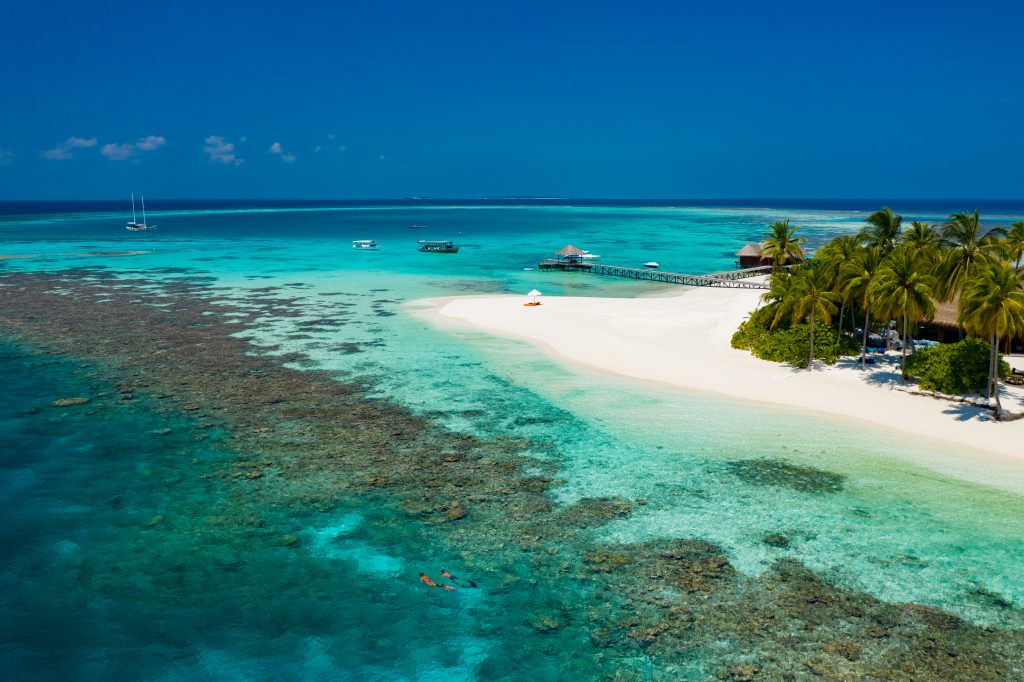 HM: What steps does one need to get to become a Resident Manager?
AR: It is a combination of having an employer who supports you as well as being open to learning something new. I attended courses on revenue management and sustainable tourism and it is always important to remain up to date. If your employer is supporting what you are doing, finding your strengths and to help to improve on your weaknesses, it is even better. This is a play on several levels. You have to be open to it, seek development, and have an employer who supports you.
HM: You studied sustainable tourism, how is the Maldives leading the way in sustainable tourism?
AR: I think the Maldives has always been exemplary as a leader in sustainable tourism. With the strict laws and regulations on tourism and in particular environmental protection, Maldives has been offering tourists from around the world pristine island paradise for 50 years. However, the rapid increase in tourism activity all over the country would probably come with challenges to implement those crucial regulations on sustainable tourism and environmental protection.
HM: What staff development opportunities are there available on your resorts? 
AR: We believe staff development is key to having a dedicated Team. Particularly in Maldives, due to the remote work environment in resorts and the local work force being young and educated, it is crucial to provide them opportunities to develop not just from their respective jobs but also opportunities to develop their personal interests. Here in our island, we arrange trainings from local and international trainers.  Workshops starting from Food and Beverage insights, to computer classes further to professional football training camps with Kuda Moosa, or professional photography and filmmaking motivate the entire team.  We have different training programmes in place, we try and develop locals and expats. We are proud of the fact we have a lot of locals employed. Because we have that great opportunity to have a local gm, anything is possible.
HM: What are the main changes within the sector that you've observed over the years and are there any changes you anticipate for the near future?
AR: Anywhere in the world it is a difficult time due to Covid-19. But due to the special concept of the Maldives, one resort one island, as well as working local safety regulations, it is a little easier for guests to visit here and enjoy their free time.  We expect that travelling will become more important again and it will be a trend where people will want personalisation again and we are seeking re-engagement. Due to the engaging and friendly mentality in the Maldives, we are looking into the future positively.