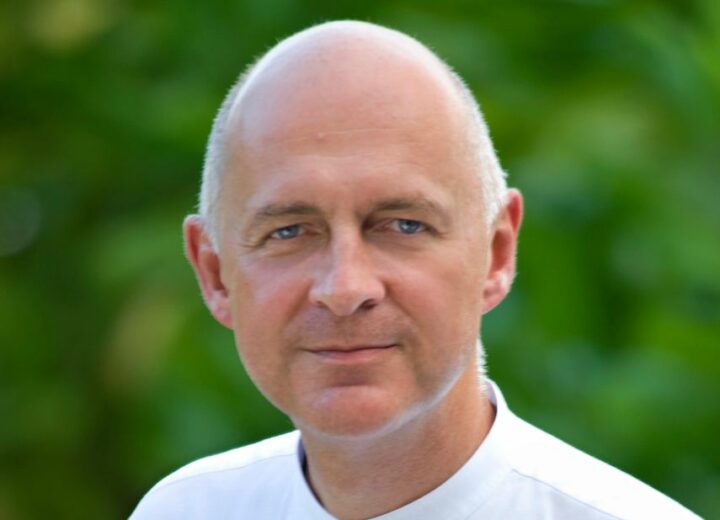 GM's View: Armando Kraenzlin, Regional Vice President and General Manager, Four Seasons Resorts Maldives
Armando Kraenzlin began his Four Seasons career as an Executive Assistant Manager with Four Seasons Hotel Jakarta. He has since held various senior management roles with the company in Mumbai and its Maldivian properties of Kuda Huraa, Landaa Giraavaru, Four Seasons Explorer and Voavah Private Island, as well as regional roles encompassing Bali, Vietnam, and Langkawi. He is Swiss-born and a hotel management graduate from the Lausanne Hotel School, Switzerland.
Hotelier Maldives: Would you provide an overview of each of the properties you oversee? Armando Kraenzlin: We have four properties in total in the Maldives. There are two island resorts – the first opened in 1998 and the second in 2006 – linked by cruises on the country's luxurious Four Seasons Explorer. We also opened Four Seasons first exclusive-use private island in late 2016: Four Seasons Private Island at Voavah.Four Seasons was one of the first international hotel management companies to enter the Maldives, and we have continued to evolve and are constantly investing in new projects that benefit the local environment and community.
 HM: What efforts have you taken in regard to conservation and sustainability?
AK: In 2001, Maldivian environmental consultancy company Seamarc started working with Four Seasons Resort Maldives at Kuda Huraa to improve coral cover around the resort and aid reefs damaged by coral bleaching due to the devastating El Niño event.  The project developed over the next 17 years into a highly successful coral reef propagation programme. To date, the project has deployed almost 6000 coral frames in the waters around the two resorts, covering an area in excess of one hectare and featuring over 40 thriving species of corals.
We have also built a strong on-site team of some 15 marine scientists, including international professors, lecturers, and PhD students, running all sorts of diverse conservation and research projects. In addition, we are closely associated with The Manta Trust, a global manta ray research organisation, which began years ago at Landaa Giraavaru.We also play a significant role in supporting Olive Ridley turtles, which aren't indigenous to the Maldives. They live in the open ocean and often get entangled in discarded fishing nets, causing severe injuries. We opened a Rehabilitation Centre to help those found in the Maldives and now receive injured turtles from all over the country, many of which can be released after care.We currently also breed clownfish to take the pressure off the natural reef with a view to creating private, cottage industry-type aquariums. There is a lot of interest worldwide in conservation, and we showcase all of our projects in a large interactive Marine Discovery Centre where guests can expand their knowledge and get involved first-hand.Our projects are not just linked to conservation; we also run a very successful apprenticeship programme that has been supporting the community since 2001 by offering education opportunities to young Maldivians, arming them with the vocational and social skills alongside multi-faceted hospitality studies necessary to ensure a positive future career in the hospitality industry.HM: How tied into the business are those efforts?
AK: All these efforts started because they were the right thing to do, but it also makes clear business sense to invest in projects that protect and preserve a place as fragile as the Maldives and provide sustainable employment for local people.
Also, the Marine Discovery Centre is a significant touch point for all our conservation efforts.  Our guests, especially families and kids, appreciate the centre very much. Instead of merely consuming, guests learn about the challenges the environment faces and develop a deep respect for nature and the need to do everything in our power to preserve it.
 HM: How do you select and train candidates for the apprenticeship programme?AK: During each recruitment drive, we traverse the Maldives' atolls and islands, interviewing enthusiastic young males and females, aged 17-20, eager to embark on a career in the hospitality industry. Our aim is to give a chance to youngsters living in far-flung islands. We find that wonderful things happen when we give the opportunity to people that don't have any.The programme gives equal importance to theory classes and resort operations with months of practice. Successful applicants get to live, breathe and experience Four Seasons island life alongside existing staff members as they train in resort operations and attend theory classes throughout the course of a year.
HM: Why place such a big emphasis on wellness here at Landaa Giraavaru?AK: Four Seasons was the first hotel company to open a spa in the Maldives – The Island Spa at Kuda Huraa. When we started working on the second property (Four Seasons Landaa Giraavaru), we decided we needed to introduce a complementary concept so that the spas could stand apart. We were inspired by nearby Kerala, the birthplace of Ayurveda, and embraced it the way it's done in India.We're now a government-recognised clinic, and we take it very seriously. We have three dedicated Ayurvedic doctors and an Ayurvedic pharmacy that has just gone online. Ayurveda forms the backbone of our natural wellness offering, so it is very appealing to guests. Some couples visit where one follows an Ayurvedic programme while the other enjoys a more conventional beach vacation. Ayurveda is just one way that we encourage people to take a holistic approach to their health and happiness.