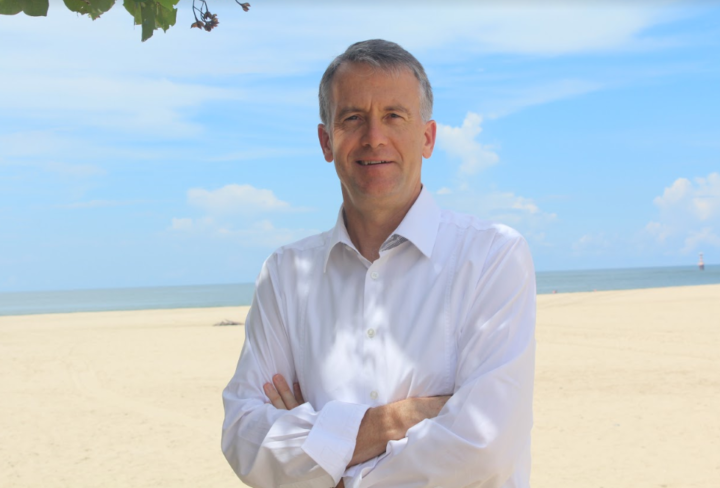 GM's View: Jean-Marc Michel, GM at Faarufushi Maldives
With over thirty years of global experience in the Luxury Hotels and Resorts, in more than 7 countries and 3 different continents; Jean-Marc Michel joined Faarufushi Maldives as a pre-opening General Manager on 1 July 2018. Faarufushi Maldives is a small coral island, with a big-time beauty positioned in the 5-star deluxe category. With striking realization of contemporary design amidst a naturally stunning seascape, Faarufushi Maldives is an experience that both blends with nature and is remarkable for its definition.
Hotelier Maldives: Can you tell us a little bit about how you started out in the hospitality industry?
Jean-Marc Michel: I started actually from the grounds; I did a three-year apprenticeship after I finished my schooling, back in Switzerland, which is home base for me. Although I did not feel I was talented enough to be a Michelin Starred chef, I was passionate about hospitality; hence the reason why I embarked on attending the Hotel Management School of Lausanne for three and a half years. After graduating, I decided to start my career through finance instead of going into operations directly, which is always something that you can fall back on back on if needed. After three enriching experiences at top-end hotels in Switzerland and France, I moved back into operations.
HM: What was your first international assignment?
JM: My first international assignment was with Westin Dragonara Resort in Malta. I continued with my career into the opening of a fantastic resort in the Caribbean, in the West Indies; on Canouan Island. The property was The Carenage Bay, which became a Rosewood property, later taken over by Raffles, and which is managed today by Mandarin Oriental. It has changed quite a bit since then, but I organized the resort's grand opening for the new millennium and that was including a European Casino operation as well as a breathtaking par-72 Jim Fazio golf course. After that, I joined the Reid's Palace in Madeira; which is an iconic resort, soon to be a 130-year-old property owned by Belmont (formerly Orient-Express) and where I spent six brilliant years with my family, reshaping many of the aspects of this "old Lady".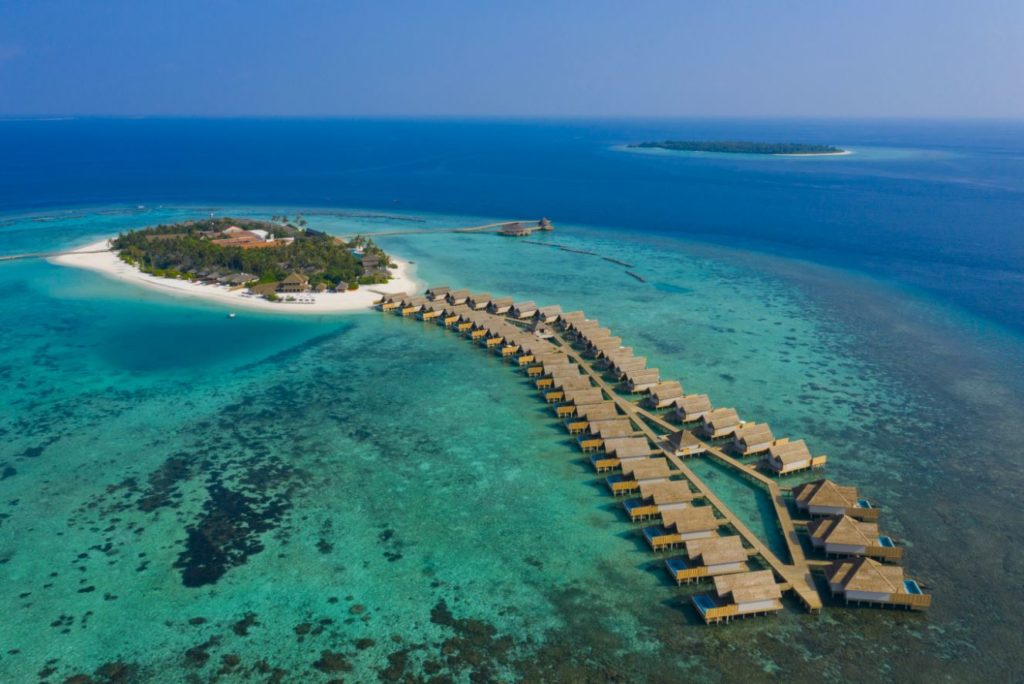 HM: You mean your family stayed with you?
JM: When I left Switzerland in 1998, my family came with me to every location I moved to; we have been very lucky and blessed to have that as part of our journey. After the great assignment in Madeira, I wished to change horizons and I joined the One&Only le Saint Géran in Mauritius where I worked for two years and had an amazing experience, as a lot of innovative initiatives and creations were crafted and tested for the group before implementation in the various other resorts of the group.
Following this, I did the pre-opening and opening of Constance Ephelia Resort in the Seychelles (for the Mauritius based Constance Hotels and Resorts). Later, I joined Kempinski and went back to Switzerland, to operate the resort I left 13 years earlier, Le Mirador, on Lake Geneva. After two successful years, I was asked by the Group to relocate to the Seychelles as they had just opened the Kempinski Seychelles Resort and they were looking out for a General Manager. During my post-opening tenure, I successfully launched the resort in a very competitive market while finalizing and raising all the standards in place by overseeing some of the new projects and improvements necessary to make the property furthermore attractive.
Subsequently, I always eyed South East Asia and so I joined Shangri-La Rasa Ria Resort & Spa in Borneo, Malaysia. Beautiful property in the lush nature, proposing a baby Orangutan reserve; a lot of travellers came there specifically to see it; additionally, the resort had a fantastic beach with an exquisite 18-hole golf course. After this great experience, I moved to Bora Bora, French Polynesia, for taking care of the full rebranding of the Hilton Bora Bora to Conrad; a great moment of transforming a very well established property into something that was going to be one of the newest asset and high end property of Bora Bora; enhancing the level of hospitality and delivery in this destination; so that was the task I took over before coming to the Maldives.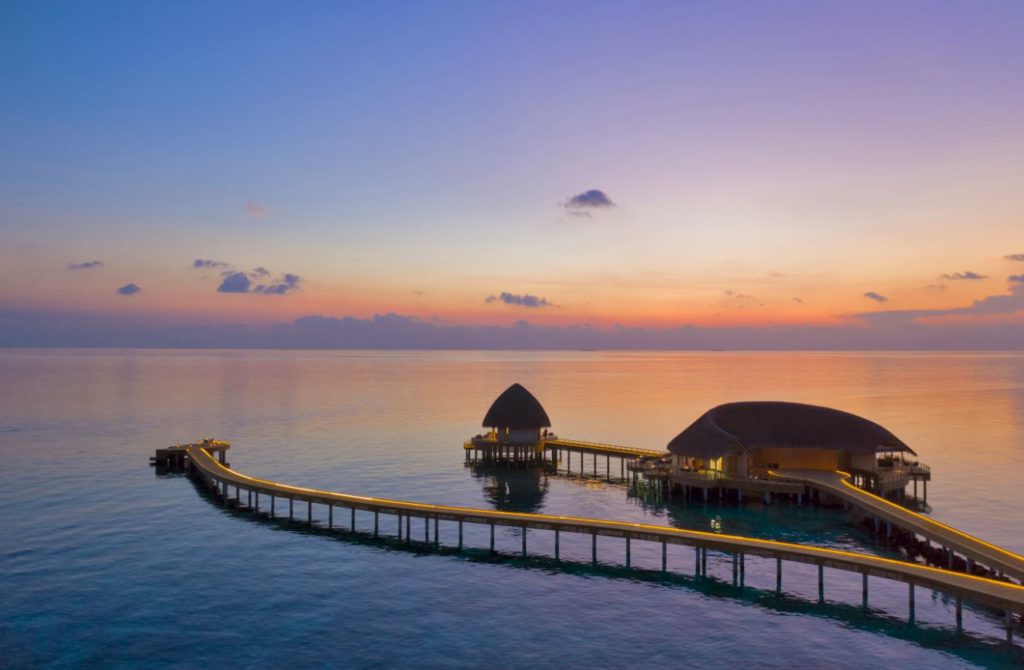 HM: What were the main reasons you thought of moving to the Maldives; after Bora Bora?
JM: Because of the outstanding challenge proposed and the reputation of the Maldives; my knowledge of the Indian Ocean, I love the environment, the climate, and the way it has been done here. I visited the Maldives twice before and have always had a fantastic perception of the country, the high-end hospitality, the exceptional level of service and the quality of the people here. This destination has such a high potential; so definitely this was quite a highlight for me to focus on. And when I got an opportunity to join a local company, Universal Resort, that was even more striking for me to come and join for the pre-opening and opening of Faarufushi.
HM: Were your expectations met when you arrived?
JM: Yes, definitely. I highly value the quality of the people I have been interacting with here; which has been extremely important to me. The exceptional approach and focus that were taken to develop this amazing project; the common understanding and vision we had for the future of this new resort; the synergies we found to create an exceptional guest journey; the freedom allowed to carve the overall operations and the trust on the selection of all the Talents that joined to deliver a unique experience, has been paramount to achieve the goals we had set for this opening. To me, it is all about people and I have invested some quality time to identify and handpick the best Talents to operate this resort with me. My Team is the most important asset of the organization as they are the one turning our guest experiences into these everlasting moments, which our customers cherish and bring back home to share with their friends and family when not already done through their social media posts.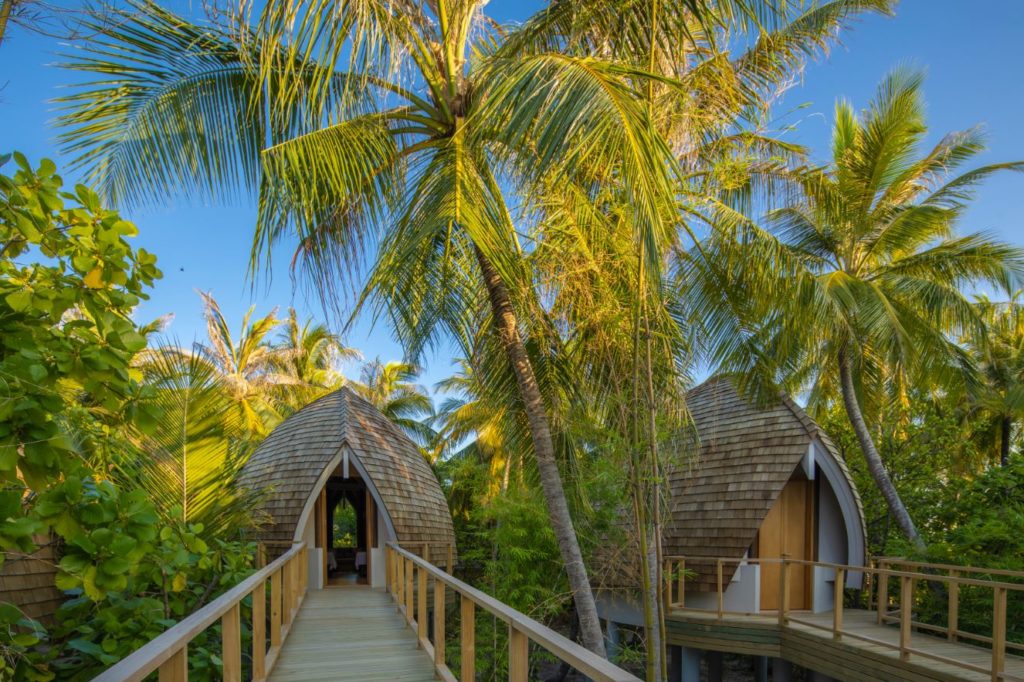 HM: What were the most challenging aspects of the country for you to adapt to?
JM: I have been living for over 20 years on different islands and my motto has always been using the "sense of place"; discovering the culture and whatever the environment has to propose for you. So there has not been so many difficulties, nor big surprises. And I love working and living here.