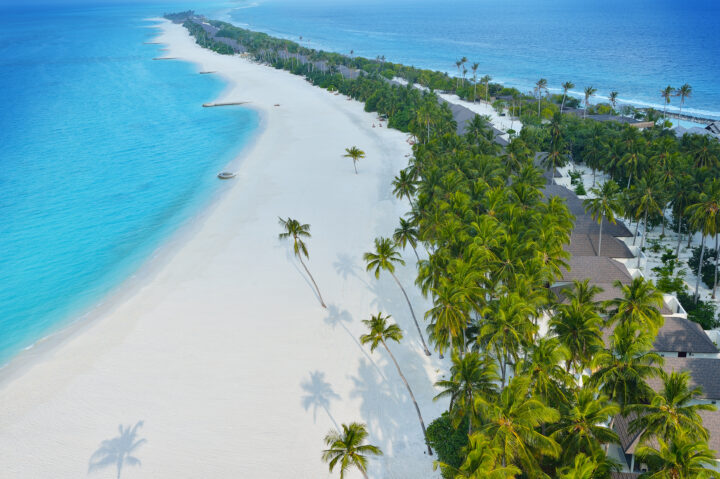 The GM's View: John Bendsten, Atmosphere Kanifushi Maldives
John Bendsten is the general manager at Atmosphere Kanifushi Maldives. His first taste of hospitality was as a porter in his native Australia. Over the years he has worked in several continents and countries. Hotelier Maldives sits down with him to have a chat about his career, his approach to management and why he keeps coming back to the Maldives.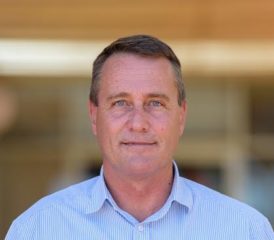 HM: You started out as a porter in Australia and now you're a general manager. Was starting out at a low level helpful? Did it enhance your understanding of the industry?
JB: It did. I was very lucky having started as a porter, I've worked in pretty much every level of hospitality. I've worked in reservations, been a guest service manager at the front desk. I've worked in the restaurant as a waiter, up to maître d, level. I've also been an F&B manager, and worked in housekeeping, and been assistant GM and then GM so having worked in pretty much every department gives you, I believe, a much better understanding of how those departments operate. Also it makes you value the people who work in those areas, you don't take them for granted.
HM: You're based in Lhaviyani Atoll. What's the draw here?
JB: I think with the Maldives, every atoll has certain beautiful characteristics, I don't think there's a bad atoll in the Maldives. Lhaviyani is more of an untouched area, it hasn't been commercialised so much, the diving here is quite extraordinary. Similarly, we don't have a neighbouring resort that we can see, so it really gives the guests the feeling that they're on this little remote island in the middle of nowhere, which is a dream come true for them.
HM: Can you tell me a bit about how the property is positioned?
JB: This particular property is positioned as an entree level five-star resort. We've adopted a one-package philosophy. We don't do bed-and-breakfast, we simply have one all-inclusive package which is quite extraordinary. Our guests come here with the understanding that they're on an all-inclusive package but when they get here, they're very often surprised. Everything from your high-end spirits and wines are available throughout their stays. There isn't a situation where they'll go into a restaurant and be told that certain wines are all-inclusive and the rest are chargeable. In our case, for example, you walk into a restaurant and you'd see that the wine list is sixty wines strong. And they're all all-inclusive. And our cocktails, from martinis to a manhattan, are part of the package. Many guests have been to other all-inclusive properties but when they come to ours they're astonished because of how generous the offer is. So we really position ourselves to attract the entry level five-star market to the Maldives; first timers to the Maldives are amazed, returning guests, even more so. And that's what's generating our return ratio, which is 12 per cent.
HM: The atoll has four resorts with three more opening up soon. Do you feel that the competition is stiff?
JB: I think the competition throughout the Maldives is strong. But I think one of the things that Atmosphere is doing differently is that we're staying true to our markets, rather than just chasing the dollar. The market that exists within the resort is a very positive mix; we don't have a majority of a particular nationality. And in staying true to our designated markets, we accept that we're going to have some low occupancy months but for the majority of the year we're very strong.
HM: How do you deal with those low occupancy months? Are they challenging?
JB: There're challenges with high and low occupancy. Low occupancy, though, is when many of our colleagues are away on leave. It also gives us the opportunity to undertake our major maintenance projects. So we have a definitive maintenance programme that runs year-round, but our low occupancy period gives us the opportunity to really dig in and deal with our major maintenance issues, so we very much use it to our advantage.
HM: You've worked in quite a few countries but you've returned to the Maldives time and time again. Is there a reason why you keep coming back?
JB: Yes, there is. Working in the Maldives, as a hotelier, we have the opportunity to actually deliver the experience that the guest expects. In many countries, the experience that we promise doesn't necessarily come into fruition. In the Maldives we have guests who leave with tears in their eyes because they had such a fantastic time. And they connect with the team so well. So when they leave, it's like leaving their friends and to a large extent that's why we get so many return guests here. So as a hotelier, to be able to actually deliver that experience to the fullest extent is an incredibly satisfying thing.
MH: On a different note, how would you describe your approach to management?
JB: My approach is centred on transparency. I don't like to see information not being shared. So it's transparency across the board, it's a culture we've set up so that there are no secrets. We also offer our colleagues every piece of information that we can. I think transparency and honesty in management is our best way of moving forward. My approach also incorporates a positive reinforcement style of management. In days of old, hospitality was very much fear-based management. And certainly thirty years ago, when I started out in hospitality it was that way. For me, I've gone through that and seen a very nice change in cultures in hospitality. I've really embraced the positive reinforcement model. It's not designed to punish people, but if corrections are necessary it's done in a very positive manner.