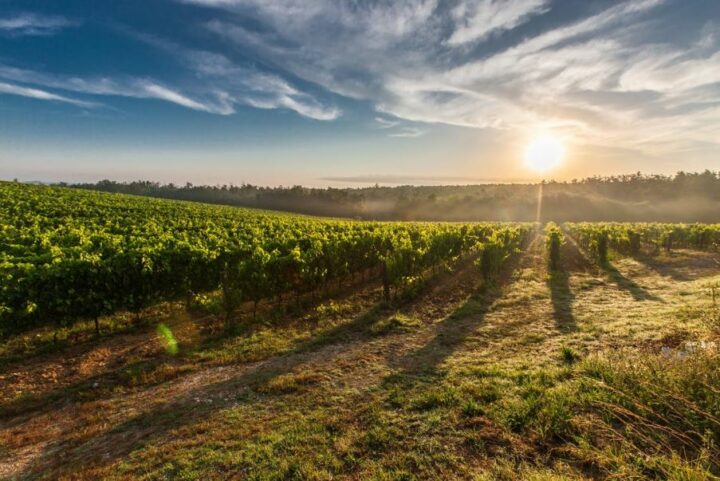 The hidden value in ethically produced wines
Wine produced under a minimal intervention mantra is continually rising. But what exactly are the categories of wines you should be looking out for and what do they mean? Well, each certified category has its core principles, even if there is a fair amount of overlap. This is a deep subject. However, in a nutshell you have;
❖ Certified Organic, wines that are crafted using non-synthesized ingredients, representing a purity.
❖ Biodynamic, wines created using a completely holistic approach to agricultural health.
Sustainable, signifying a reduction and even total mitigation of wastefulness in winemaking.
❖ And then there is natural wine. Although currently an unofficial and somewhat loose category of wines, they are produced under the idea of adding as little as possible within the winery, no chemicals and no filtration. These wines would have ideally come from organic or biodynamically grown grapes.
For a winery to implement any of these certifications there comes a great deal of commitment, in terms of time and money. For many, these certifications are an overall adopted philosophy within the winery and vineyard. Not all wineries will pay to become certified but will follow the practices out of tradition, for them it is a natural way of life, an ingrained ethos.
While most of the certifications present you with a level of assurance, you must be aware that there is an aspect of separation between practices in the vineyard and winery. While it's rare, it is possible to have a natural wine farmed according to conventional practices. And, it is possible to have grapes that are carefully grown according to biodynamic principles yet are exposed to somewhat harsh winemaking processes.
Lessons learned here are that it is vital to choose all wines carefully, with or without certification. As every wine industry professional knows, you cannot choose a wine according solely to its certification or appellation, you must understand the producer and it must be tasted. Such a level of awareness and precision is required to harness the unique methods of production for these wines. The potential finished article is a wine of outstanding and undeniable quality – some of the finest wines in the world.
So, why should this matter to you and your business?
These certified wines have hit the press a great deal over the last few years for all of the right reasons. They have developed an almost 'cult' following among consumers and professionals due to representing wines 'as they should be', unadulterated and real. On a personal level, it has been said that consuming wines from organic or biodynamic production can be a little better for your health, being lower in man-made chemicals.
Not to mention purchasing wines manufactured according to strict environmental codes of conduct is of course, better for the environment and perhaps, your conscience.
For a resort whose USP may be that they are eco-friendly, an off grid preservation of nature or a wellness retreat – it seems to be a no brainer that these wines of environmental stature are utilised. The well informed guest will expect to see them on your wine list, and the less informed will be excited and interested to see them there.
Some of these wines can have a slightly higher price tag due to the extended manpower required to create them. However, there is the assurance that this money is not a mark-up for the sake of it, with the additional money spent on a bottle going towards the cause and careful creation of the finished wine. For those who care, of which there are many, this little extra $1 here or there is totally worth it.
Having a sprinkling of these wines within your list can be a big hit with your guests. As well as giving your sales and marketing teams yet another USP to work with, both front and back of house.
About the Author: Lydia Redfearn
Lydia is the Head of Wine Sales & Marketing Manager at Cellar Master Maldives. She has a Ba (Hons) Degree graduate in Wine Business Management and more than 15 years' experience in the wine, food and beverage, and hotel industry.   Lydia has a keen eye for eclectic and unique producers, where quality must meet value for money. Focused on presenting clients with high quality and interesting wines, each with unique stories to tell. Her passion lies within 'connecting the right wines with the right people'.
lydia@cellarmaster.com.mv
+960 78 40 200