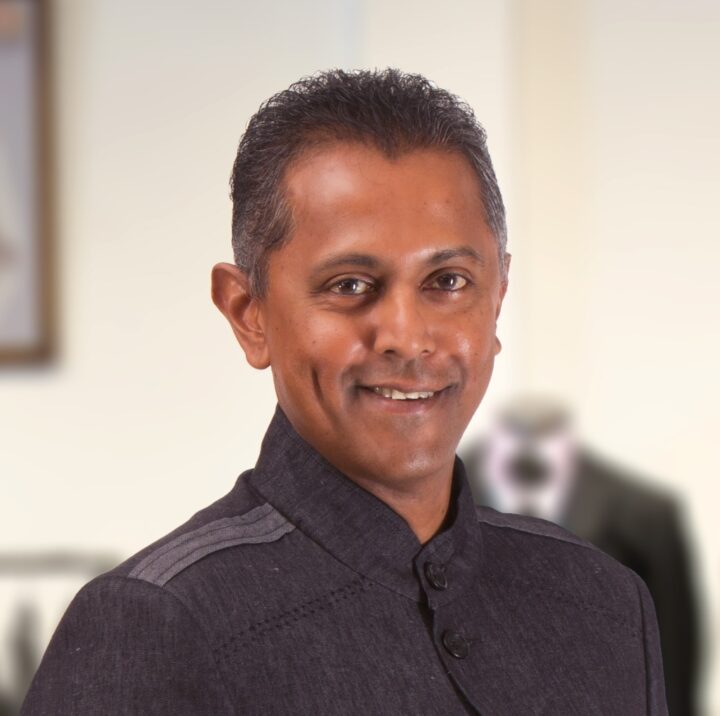 Jetwing: Buoyant in Crisis
An Exclusive Interview with Hiran Cooray
As the long drawn out civil war in Sri Lanka ended in 2009, a mood of elation was inevitable across the island. Complementing this, one of the first slogans adopted by tourism promotion authorities in the country was 'Sri Lanka – Small Miracle.' When it comes to the story of one of the finest hospitality brands to emerge from Sri Lanka in the last 41 years, it is indeed no small miracle but something to wonder in detail.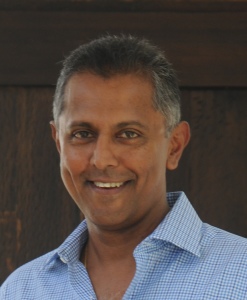 The Sri Lankan economy was liberalized in the 1970s. And Jetwing was a venture among several other tourism and hospitality brands that sought to profit from the opportunities arising thereof. It may also be highly unique as a business proposition and brand that has evolved into a proud and authentic representation of Sri Lankan hospitality in all its forms. From the range of experiences on offer from the Jetwing owned or operated hotels to the increasing number of visitors to Sri Lanka, the hotels are also oases of warm service and an eclectic array of culinary delights. The Jetwing group now owns and operates over twenty villas and hotels in different parts of Sri Lanka.
Jetwing's current Chairman Hiran Cooray delivered the opening remarks to a panel discussion held during the Sri Lanka Hospitality Investment Conference from 25 – 26 August in Colombo, Sri Lanka.
Titled 'Rising Up the Ranks: Developing a hospitality industry that surpasses international standards', the panel was part of a series of discussions and presentations featured in the Conference. Hiran Cooray spoke of Jetwing's values and the lessons learnt over the years and emphasized the three 'P's as essential to sustainable growth; Profit, People and Planet.
With a degree in Business Administration from the University of North Carolina and additional training in hotel management from Cornel University, New York, Hiran Cooray has over 25 years of experience in the industry.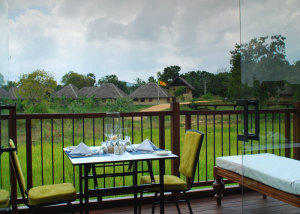 He has been on the Board of PATA since 1996 and is the immediate past Chairman. Whilst holding 50 directorships in various hotels and related companies, he has also held the positions of President of the Tourist Hotels Association of Sri Lanka (2005-2008) and Chairman of PATA Sri Lanka chapter (2003-04). A board member of the Sri Lanka Tourism Development Authority, he was recently appointed as an Alternate Member of the UNWTO World Committee on Tourism Ethics 2013-2017. He is a frequent speaker on hospitality and tourism both in Sir Lanka and abroad.
Hotelier Maldives caught up with Hiran Cooray to pose a few questions to him at his office in Jetwing House, Colombo. Despite the gravity accumulated and associated with the many accolades he – and Jetwing – has earned over the years, Hiran Cooray remains approachable. His office is sparsely furnished, almost hermetic.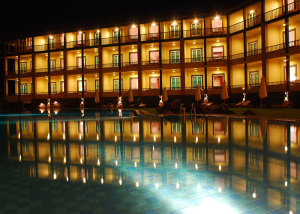 HM: How did the Jetwing story begin?
HC: Our hospitality story begins with my father. He comes from a building construction background. And he had the opportunity to build a hotel for the pioneering hotelier in Sri Lanka G.E.B. Milhuisen who had just brokered a deal with the Swedish tour operator Vingresor. Later on, his client suggested that he – my father – should also consider doing the same for himself instead of constructing hotels for others.
That was how he was motivated to enter the industry and the first property he developed was in Negombo and that is why Negomobo is very much close to our hearts… as that's where we started to build. We now have six hotels in Negomob and we plan to build more.
We started in a small way and kept on moving. And he invested at strategic intervals, even after 1983 when everything came to a standstill. Some of our second phase of development started after that.
HM: How many rooms did you have then? When was the first hotel built?
HC: In 1973, and it opened in 1974. That was Blue Oceanic, 6 rooms which went on to 40 rooms which went on to 70 rooms. Now it's the Jetwing Blue with 120 rooms.
HM: By 1983 he had 120 rooms?
HC: In Blue Oceanic, yes, he did have, and by then, he had also built the Sea Shells Hotel for Mr Milhuisen and then he bought a controlling interest in Sea Shells as well. And then he also built Yala Safari hotel for another friend of his, which he again subsequently bought so therefore I think by 1983, '84… he had started building Royal Oceanic Hotel which is now Jetwing Beach, that had 48 rooms at the time so probably close to 200 rooms by the time the troubles broke out.
HM: So when did you realize that you wanted to take on the leadership of the company…?
HC: Well, I never planned to do it. My interest was playing cricket when I was in school and then I did play for Sri Lanka schools, I represented Sri Lanka schools and I was fairly good at it. Luckily or not luckily there was no money in cricket at the time so I realized there was not going to be much of a future playing cricket so I went to the US to study.
HM: This is for your graduate studies?
HC: Undergraduate studies in Business Administration… and then my father said, "…look, come back…" and then I started… for six months I was going around with him doing various things… After about a year working with him, he said; "you can be the managing director of the company." I did not think I was experienced enough and he told me "if Fidel Castro can run Cuba at the age of 27 you should be able to run a small company at the age of 25". That's the kind of thing he would say and that is how I started.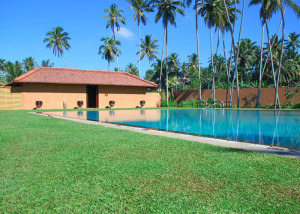 HM: Other than that did you prepare yourself for the role?
HC: No. I just learnt on the job. I made a lot of mistakes at the start, but my father, my colleague Ruan, they were there to protect me whenever I made a mistake or was going off-board or flying. And I just learnt on the job.
HM: Was it partly because of the expectation from your father that you took on the job?
HC: Well, I am sure he wanted me and my sister to get into the business. Though he never forced us to do it, he encouraged us… I am the only son and I have a sister.
HM: What are the most crucial lessons you have learnt… and Jetwing has learnt… given that Sri Lanka has gone through a difficult period and now you have come out of it and Jetwing has been there from the very early beginnings of tourism in the country?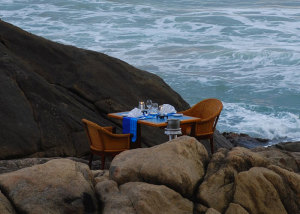 HC: I think what we learnt most was to manage our finance. Because creditability …. was very very important to my father. He was able to borrow money from banks when banks were not lending to the hotel sector. Now the bankers could see a future in hotels. But he still was able to borrow money from banks. And one of the first things he told me was, when you owe money, pay on the due date. It was also important for him to look after the suppliers. And the staff. He never delayed paying the staffs' dues and the suppliers' dues. He used to always tell the accountants, look, if the supplier has to be paid in thirty days make sure you pay in thirty days. So financial management controls was a very important element. His prudent financial management was what kept us going and the strategic investments at different times. When we could not see a future he could see something and he went ahead. He went against the norms of the management. Norms of purchasing land and so on. So we are now benefiting from those risks that he took.
That was one. And the other is, obviously, human relations, community development. At the time there were no catchy words like sustainable tourism, eco-tourism, geo tourism, etc.
  All these phrases came in the '90s and early 2000s. But even in the '80s he used to say, '… look after the local community….' He never believed in building walls around hotels, he used to say 'you maintain a good relationship with the local communities,' ' Make sure they benefit from this product.' Even of Negombo he said –  my mother is from Negombo so she is very close to it –  'we are foreigners there, that's not our area. So when you go there you have to respect the locals, you have to live with the locals.' So that's something that has served us very well over the years. How we managed to work with the local communities. How we integrated…
The relationships we build with tour operators and operator partners… that's another thing that helped us when the chips were down. The tour operators featured our hotels and people came which is quite a miracle. Even if at low prices, there was not a single day without business coming in.