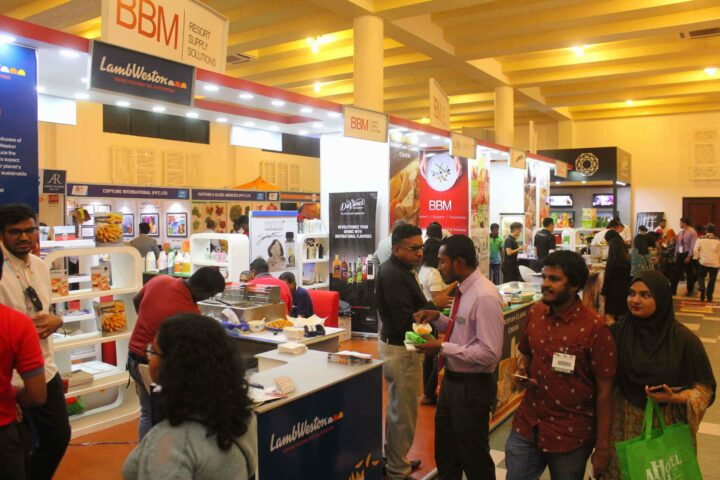 Hotel Asia 2019 Kicks off on 07 October 2019!
The largest hospitality tradeshow in South Asia, Hotel Asia 2019, presented by Maldives Exhibition and Conference Services (Pvt) Ltd, will commence on 07 October 2019 with the much-anticipated Culinary Challenge kicking off a day ahead.
This year will be Hotel Asia's 15th edition, attended by exhibitors and brands from 45 countries, including Sri Lanka, India, The Maldives, China, Thailand, Australia, New Zealand, Dubai, Singapore, Malaysia, Hong Kong, Indonesia, Canada, Germany, Italy, USA and Switzerland occupying 160 stalls. Several Resorts, Hotels, Restaurants, Food and Beverage establishments have also confirmed participation.
Hotel Asia provides a platform for many international exhibitors to propel their hospitality products and services to the Maldives and other countries as top brands and vendors that have excelled in the hospitality industry generally attend the exhibition. It is also renowned as a symposium where the worldwide interaction between key players in the hotel industry and a platform that encourages new businesses and start-ups, particularly in the Maldives.
In addition, exploring and sourcing from recognised brands Hotel Asia is also an arena for consumers, networking directly with international manufacturers while discovering the latest market developments and trends.
Hotel Asia Exhibition has had a remarkable journey from its humble beginning back in 2000 to become the high-profile exhibition and tradeshow it is today. The exhibition will be held in Dharubaaaruge – Malé, for which several Resorts, Hotels, Restaurants, Food and Beverage establishments have also confirmed participation.
Hotel Asia International Culinary Challenge 2019
One of the exhibition's main attractions will be the Culinary Challenge, which over the years has a history of building world-class chefs. Endorsed by WACS and recognized globally as a Worldchefs Competition, this year the competition will see 670 entries from 450 Chefs competing under 22 categories.
The Culinary Challenge was designed with the concept of encouraging locals (Maldivians) to enter the then foreign-dominated culinary workspace. Today more and more locals entering the culinary profession is proof that the Culinary Challenge has impacted the interest and opened avenues for budding culinary enthusiasts. The general notion being that those who perform and win at Hotel Asia International Culinary Challenge can prove themselves anywhere else in the world; speaks volumes about the quality of the judging panel. This year, the panel will include 24 judges from over 15 different nations.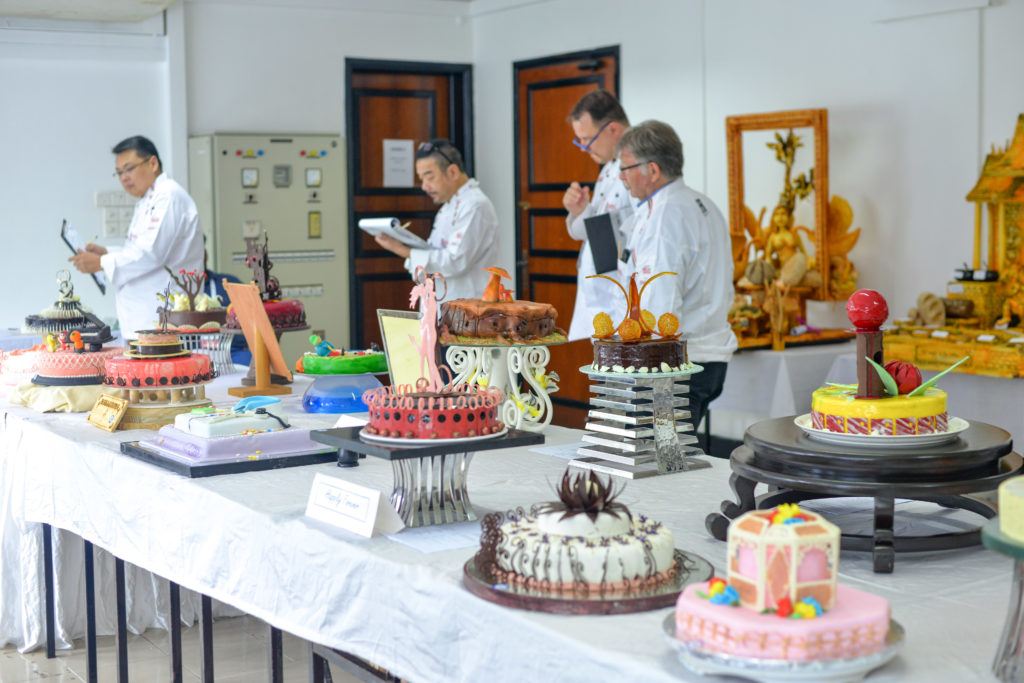 Project Director Alan Palmer, a veteran chef with over 50 years of field experience, will also be included in the judging panel. Honorary Lifetime Member of the World Association of Chefs Societies (WACS) Chef Alan Palmer isn't a by-word on the glamour world of culinary arts, but in true spirit, his name ranks up with much respect and admiration.