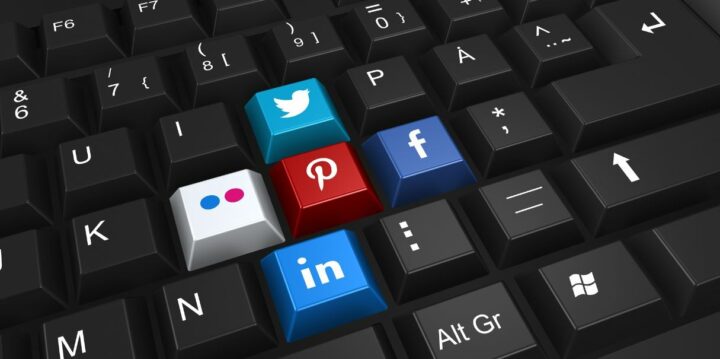 How the latest algorithm update is affecting your ROE
We bid farewell to organic reach a long time, however, our social media channels are still somehow alive and driving traffic to our content. What exactly happened to after the latest algorithm update? Here is the good, the bad and the ugly truth.
January 2018. Facebook CEO Mark Zuckerberg announced that content-rich of 'meaningful interactions' would soon populate the users' feed over public content pushed online by Pages of all sorts. This philosophical approach, for international businesses thriving on Facebook was not well received, as their content was going to be seen less in favour of posts published by users' friends and family. But wasn't this the purpose of the update? Zuckerberg admitted that recent surveys showed a general users' dissatisfaction with how their feed was populated by commercial content over more familiar news from their connections. The updated in fact, values all the interactions that a post generates, whether likes, loves, shares or comments, the ultimate recipe to survive the update is: the more the merrier.
In order for their content to be seen, digital marketers will have to ensure that their posts are commented, shared, loved and that's not all. The algorithm pushes posts with 'real conversations' happening on the comments' section straight on top of the feed. Even more reasons why community managers should always be connected with their social channels engaging and answering to every single comment.
March 2018. After recently hitting 1 billion users worldwide, Instagram CEO Kevin Systrom launched another interesting update on the App that has affected users' feed and posts' performance. The latest Instagram algorithm update values timing over interactions for content to be visible on users' feed. This means that Instagrammers, Influencers and social media manager will have to increase frequency of posting in order for their content to perform. Many digital marketers saw this update as a step back rather from the original focus of supporting interactions and actual human activities on the App. Oh well, given the speed of growth, users seem to be happy to oblige.
And what happened to Twitter? Since the last algorithm update in December 2016, the App has seen very little changes leading to an alarming decrease of engagement in many countries worldwide. Social media managers should definitely 'don't give up on the app' and remain vigilant on content performance. Twitter values 'relevant' tweet pushing them on top of your feed instead of posting them based on timing. This ensures that your Twitter feed is always populated by tweets you actually want to read, news that you actually want to receive and users you care about.
In digital marketing, many are predicting that the platform of choice for 2018/2019 will be LinkedIn. The professional work-oriented platform did push an algorithm update recently with the intent of improving parallel content such blogs, presentations, interactions o groups and discussions. All for the ultimate goal not to make you look 'connected' but 'successful'. Let's look at the last time we updated our job title, our picture, our bio and perhaps, the last time we checked just how many 'followers' we actually have on LinkedIn. Then, perhaps, we will start getting more out of it.
What's the takeaway? Facebook, Twitter and Linkedin value 'relevancy' while Instagram supports 'timing' when it comes to content performance. A vigilant community manager sees change as an opportunity to test new content, to observe followers' reactions and to adapt to the new trends with a positive mindset.
After all, we did come a long way since the very first days of social media, and here we are, analyzing the whereabouts of our content strategy. Successful content does not just happen; nothing is left to the case on social media and a large number of software engineers, digital marketers and alike make sure we never sit on our glories for too long. And isn't that what makes social media so exciting? Food for thought for the next time.PR and digital marketing specialist Dolores Semeraro worked extensively across China and was most recently based in the Maldives for 6 years; she specialises in digital media and creative communications for travel and tourism with extensive knowledge of Chinese digital media platforms (Weibo, Youku and Wechat). Being fluent in the Chinese language, she is a business facilitator on Chinese protocols, culture, and behavioural patterns.