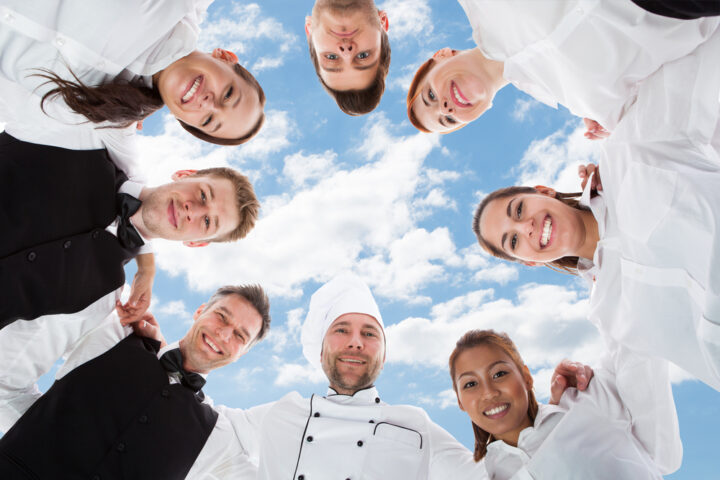 Your Human Resource Asset: Cultural Challenge or Champion?
The Maldives has evolved into a destination of choice for thousands of international and regional visitors over the past few decades, which has had a profound impact on the country's economy, most markedly on the indispensable Human Resource asset.
This growth in Human Resources has evidenced its own particular set of challenges, as well as opportunities, particularly as the country attracts a variety of Nationalities, each with their own unique cultural diversity.
What are the inherent Human Resource cultural challenges facing employers within the Maldives?
Vaibhav Garg (Cluster Director of Talent and Culture at Mercure Kooddoo and Pullman Maamutaa Maldives) notes that "culture impacts every stage of the Human Resource cycle, from selection and recruitment, to feedback, evaluation, coaching and exit interviews". Culture has a far greater impact on businesses than is often realised.
This cultural challenge is complex, exacerbated by diverse Nationalities often being unaware of their own particular cultural tendencies, its influence on their actions, gestures and speech patterns and its impact on the different cultures with which they work. Cultural orientations can and do differ from person to person, making it difficult to clarify specific tendencies. To complicate this even further, individuals do not always remain consistent with their cultural norms from situation to situation. The organisation's own unique culture and ethos plays an additional role in this scenario.
These cultural interaction challenges can result in individuals feeling "threatened or uneasy when interacting with people who are culturally different" highlights Vaibhav. This discomfort affects communication, collaboration and the development of trust, negatively impacting on the development of an appreciation of different cultures and their unique behaviour and ultimately affecting the critical need for these diverse Nationalities to work together, often in close proximity, as is the case within the Maldivian Hospitality Industry.
The solution to this specific challenge lies in the development of the Cultural Intelligence of your team members. Cultural Intelligence (CQ) is the ability to recognise and understand a person's culturally unfamiliar actions and speech, in a way which enables effective interaction.
The skill of Cultural Intelligence is linked to that of Emotional Intelligence but transports this competency to a new level. An emotionally intelligent individual recognises and understands personal emotions and those evidenced by others and utilises this awareness to manage personal behaviour and relationships. A culturally intelligent individual has the ability to interact effectively in situations characterised by cultural diversity, ensuring that their behaviour, gestures and speech are aligned with what is culturally acceptable.
Cultural Intelligence requires using all of your senses in recognising the differences and recurring trends of the behaviours you are observing and comparing these with those of your own cultural style. By clarifying patterns of behaviour, you can safely begin to predict what cultural responses are to be expected going forward. This type of assessment is intrinsically free of stereotyping, as it is based on fact and evidenced behaviour.
Cultural Intelligence can be learnt and developed and as such any attentive, motivated and composed individual can achieve a sound level of this essential skill.
Organisations operating within the Maldives should include both Cultural Intelligence and Emotional Intelligence Training within their Skills Development Programs at all levels, to assist with the development of these critical competencies. In additon to learning detail relevant to the beliefs, customs and taboos of different cultures, Training should focus on developing an understanding of the impact that culture has on individual behaviour and on relationships, as well as promoting practical, workplace-relevant techniques to enhance Cultural Intelligence. Individuals should become more aware of cultural stereotyping and bias and avoid the pitfalls of this mindset.
Vaibhav emphasises the significance of developing intercultural, inclusive communication channels, in developing cross-cultural understanding.
Paula Bell (Training and Development Manager at Crown and Champa Resorts) sees opportunities, not challenges, with regards to managing cultural diversity within the Maldives. Paula highlights that particularly in the Maldives Hospitality Industry, which involves working and living with a variety of Nationalities "with different cultures, traditions, celebrations, religions, food preferences", the perfect opportunity exists to become a more well-balanced, empathetic individual. This intense cultural exposure positively impacts the growth of effective interaction and relations with the diverse range of Guest cultures, which Hospitality professionals regularly come into contact with.
A well-developed cross-cultural understanding benefits both internal Human Resource relationships as well as the vital interactions with your external Guests.
Is your Human Resource asset your cultural challenge or your cultural champion? Are your organisation's Cultural Diversity Training Programs effectively promoting the development of your team's Cultural Intelligence?ABOUT THE AUTHOR
Helene Ireland has 20 years professional experience in Training and Development and her client base incorporates a variety of Premium Hospitality Resorts in the Maldives.
Helene delivers tailor-made, brand-aligned, interactive, practical, workplace-relevant learning (incorporating the 'fun factor') to Executive, Senior and Middle Management, focusing on long-term measurable results.
Helene Ireland
Managing Director / Training Consultant: Training Works, Maldives
Mobile: +960 762 5516
Email: trainingworksinnovation@gmail.com