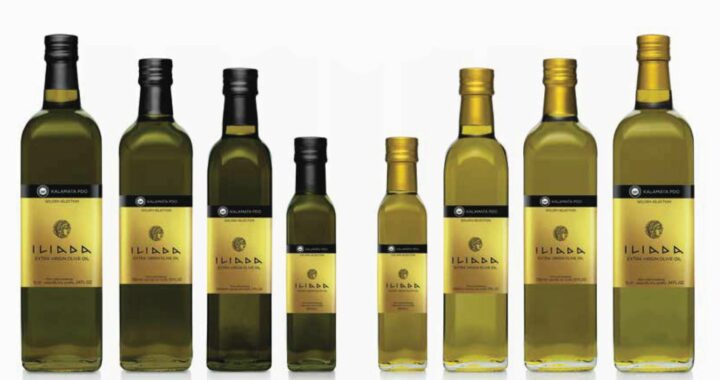 Iliada Extra Virgin Olive Oil – redefining your culinary tastes
Olive trees have been cultivated by Greek producers for more than 4000 years and are considered an icon of cultural heritage and a national emblem of victory, peace, unity and prosperity. The oldest olive tree estimated to be 2000 to 4000 years old is also found in Greece and it still produces olives today.
Today Greek olive oil is identified with the goodness it offers with its beneficial nutritional value. Iliada is a genuine Greek extra virgin olive oil that is increasingly getting popular with restaurants to personal usage. The ILIADA brand is recognized internationally for winning gold medals in international competitions for their exceptional taste and quality.
City Investment (Pvt) Ltd, which was formed in 2002, has its core values around bringing little refined tastes of Europe to the Maldivian culinary culture. With these values in mind, they strive to introduce the best products to its clientele and is the exclusive distributor for Iliada Early Harvest Unfiltered, a recent addition to their product catalogue. This is a single varietal, limited production of extra virgin olive oil, from the finest and greenest unripe Koroneiki variety olives sourced from olive groves in the famous regions of Kalamata, Greece.
Its unique bright green colour with its slightly cloudy appearance is due to the tiny olive fruit left behind in the pressing process as it's immediately bottled without being filtered. The bottling itself is visually pleasing with a unique label and transparent body giving off the green hues coming from the extra virgin olive oil inside the bottle. Having a low acidity percentage and being rich in polyphenols, with its role of being antioxidants, the extra virgin olive oil is great for well nutritional food intake. The bottle additionally comes with a QR code specifying all the details. 
Iliada Early Harvest Unfiltered can be enjoyed over a variety of culinary experiences, whether it's a Maldivian dish or a fusion dish. One can use it in a slice of freshly baked bread, drizzle over salads or use it as a finishing touch for soups and fish. The tastes of any Mediterranean dish can even be enhanced with this delightful extra virgin olive oil. It's up to your imagination how you would like to fuse this extra virgin olive oil with your personal type of cooking. ILIADA Early Harvest will undoubtedly give off a fresh taste with a pleasantly bittersweet aftertaste tuning to your gastronomical desires.