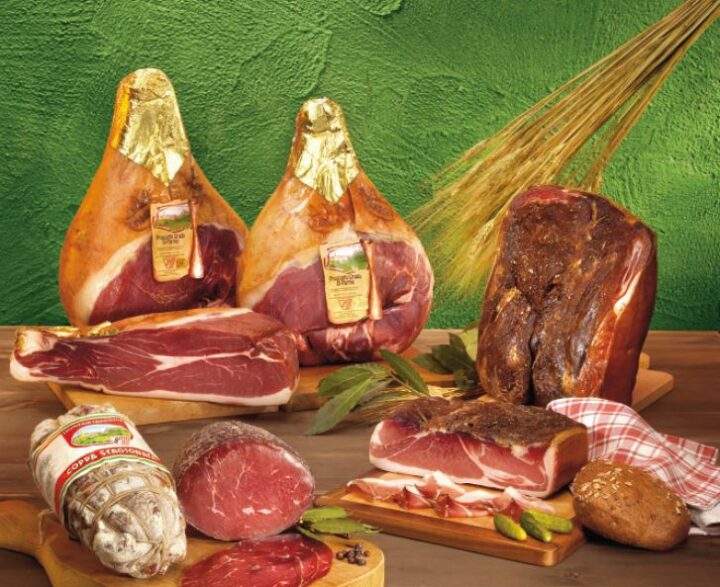 Ilora Foods – Innovative Tradition
Ilora Foods believes in the valuable Italian culinary traditions. The company is committed to quality standards and to provide safe and sustainable meat at competitive prices. Ilora Foods is the sole distributor of Salumificio Valpolicella pork products to the Maldives.
One of the most renowned cold cuts artisans of Northern Italy, Salumificio Valpolicella was established in the early 1900s in the famed food and wine region of Valpolicella. A family-run business, the company is strongly bound to the traditional values, respect for original recipes and continuous innovation.
Ilora offers a wide selection of pork that can meet every food service operator's needs, ranging from various types of salami, cured meat and cooked meat to pancetta bacon, lard, sausages and Lyoner. All products are gluten and allergen free.
SUSTAINABILITY — has become a hot topic in the food industry in recent years. 'Sustainable Meat' refers to the process of fresh, high-quality meat produced in a manner that protects resources and maintains natural habitats. Our pork cold cuts artisan monitors issues including species control, weight limits and handling protocols.
FRESHNESS — Our strict cold chain regulations are a guarantee: international shipping and local storage follow the same standards and controlled temperature implemented by the producer.
MINIMAL — Simple packaging to minimise costs: when duties are applied by local regulations, it is important to keep focused on unnecessary extra costs. Together with our producer, we have worked out an easy, simple and minimal style.
SUPPORT — Pre-sale and after-sale assistance is provided. Cuts of meat such as pork cold cuts need particular care after slicing the first succulent piece to prevent loss of moisture. Ilora Foods' Customer Care Department provides information on proper storage to maintain the products' original organoleptic properties.
Our Standards, Our Strengths
Ilora does not compromise on quality. Together with our partners, we guarantee cooperation efforts, controlled production chains and safety warranty to provide the most safe and reliable product.
Without involving a third party, we directly deal with our multi-certified producers. Their tradition and knowledge are our strength to guarantee the best quality and value for money.
Our Italy-based procurement department ensures that all our products are personally selected with extreme care to bring you the most exclusive selection. We can also assist you with any ad-hoc product lists perfectly tailor-made for your property standards.
Our Maldives-based Operations Department assures you smooth, quick, reliable and professional handling and delivery.
We can count on some of the most accredited international perishable food logistic specialists in order to guarantee the full adherence to hygienic standards and of cold chain procedures from A to Z.
Our bonded warehouse in Hulhumale' is equipped with top quality professional refrigeration plants. With regular, professional and certified auditing, we ensure that the warehouse meets all health and safety standards.
CONTACT US
ILORA FOODS
Ilora Pvt Ltd
Ma. Never Cone – Ground Floor
20175 Chaandhanee Magu, Male'
Republic of Maldives
W: www.iloramaldives.com
E: sales@iloramaldives.com
T: +960 3333602
F: +960 3333603
Hotline Customer Care: +960 7779636