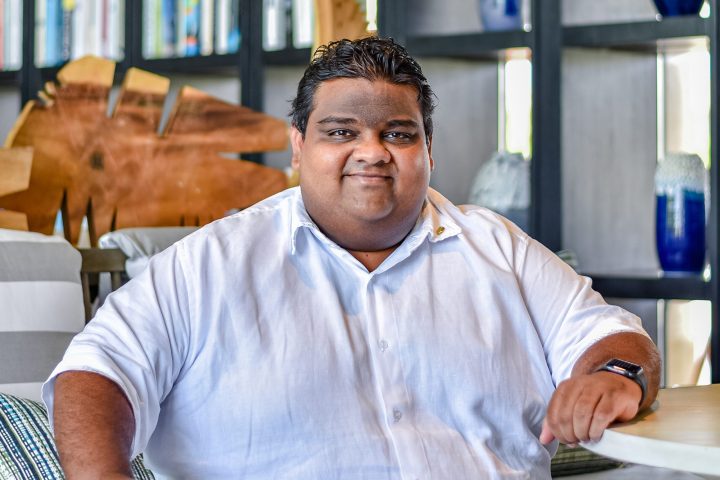 Interview with Mohamed Hussain Shihab, Maldives' Youngest HR Director
Mohamed Hussain Shihab is the Cluster Director of Human Resources for the InterContinental Maldives Maamunagau Resort and Holiday Inn Resort Kandooma Maldives. Shihab is the youngest Maldivian appointed in a Cluster Director of Human Resources role. He held the Director of Human Resources position at InterContinental Maldives for two years before he accepted the opportunity to step up to overlook both IHG resorts in the Maldives. Throughout his professional career, Shihab has studied and worked internationally in the USA, Sri Lanka and the Middle East, including appointments at international hotel groups such as Anantara and IHG. Hotelier Maldives sat down with Shihab to discuss his impressive career, international experience, and advice for young hoteliers.
HM: Could you tell us a little bit about yourself and your career? 
MHS: I like being underestimated. It makes accomplishments even more worthwhile. During my internship in Food and Beverage, an entry level HR role opened up. I applied only to be told that I would not be a good fit for HR. Being straight out of college and 22 years old at the time; I didn't like being told I couldn't get an entry level HR Role. I wanted to prove them wrong. The very next day, I applied to every entry level HR position I could find in the Maldives. I was lucky to get an interview from Vilamendhoo Island Resort. The interview went well, and I started my HR career. Since then I have been lucky to work with amazing colleagues and great reputable international brands that have furthered my love for being an HR professional.
HM: You are quite young and accomplished! What factors do you believe led to your success?
MHS: I am very goal oriented. I set a goal to become an HR Director within 10 years of working in HR. I was proud when I accomplished it in 8 years. Of course, it didn't come without sacrifice. Those years my world revolved purely around work. But I wouldn't change that. I am blessed to have the discipline for hard work. My parents passed down the values and principles that made me hungry to succeed.
HM: Is there a particular accomplishment in your career you are particularly proud of? 
MHS: One special accomplishment I am very proud of is the Minor Hope program we launched in 2017 at Anantara Maldives and its continued success during my tenure. Being able to make such a big impact on the most underprivileged youth of our nation was very fulfilling for me as a human resources professional.
HM: Can you tell us a little bit about your international experience? How does working abroad differ from working in the Maldives? 
MHS: In 2015, I was fortunate to join the opening team of IHG's new project in Dubai with InterContinental Dubai Marina as HR Supervisor. I knew International experience was important for my growth to fully understand the hospitality industry. So choosing to go from a resort to a city hotel in one of the busiest cities in the world made sense to me. I challenged myself to do something new, completely out of my comfort zone. Seeing the difference of how a city hotel and its HR functioned was very eye opening. It was very different from the Maldives. I think more leaders in Maldives hospitality would benefit from a similar experience as it's a completely different ball game and it would broaden their understanding of the industry as a whole.
HM: What do you enjoy most about your work?  
MHS: Helping people and improving a work environment has always been at the core of how I lead my HR teams. In hospitality, our fundamental principle is to care for guests and ensure they have the best experience. My guests are my colleagues, I try to achieve this same goal by caring and ensuring my team members have the best experience. I am lucky that my guests don't check out quickly and my occupancy is always high because they stay with me.
HM:In your opinion, what are the most important qualities required to build a career in this industry? 
MHS: To build a successful career in the tourism industry, you need to have three core qualities; good discipline, good attitude, and patience. Experienced professionals in the industry can teach you to be the rock stars of the industry, but only if you have these core values.
HM: Do you have any advice for young people looking to work in the hospitality industry? 
MHS: Use your time wisely and spend the time doing a job you love to do. Money will come and go, successes and failures will come and go, but time is the one thing, when it's gone, it's gone for good. I tell all new colleagues I meet, we all have 86,400 seconds each day, make sure you use it doing something worthwhile for your personal growth because time wasted is time you will never get back.