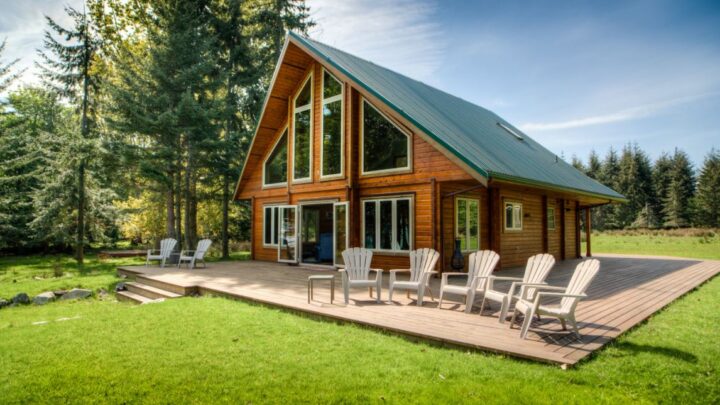 Raavaalee, Pan-Abode International brings "cabin in the woods" experience to Maldives
Raavaalee has signed an exclusive deal with Pan-Abode International of Canada to bring ready-to-assemble Red-Cedar homes to the Maldives. Pan-Abode International continues to be Canadian-owned and proudly upholds the original vision of their founding partners to provide every family with enduring memories of their "cabin in the woods" experience, according to Raavaalee.
Pan-Abode's production facility features computerised milling equipment, custom engineered notching machinery, and specialised finishing technology. Its design and engineering offices use computerised drafting and log coding software to provide accurate, detailed drawings and superb building documentation for ease of assembly."Choose to 'do-it-yourself' or hire a local builder. Builders and owners alike love the detailed construction manual and drawings supplied with each home. Western Red Cedar logs are amazingly light and easy to handle, and our log coding system tags each log to show the order of placement – thereby eliminating waste and confusion," says the company in a statement."Pan-Abode's patented 'lock joint' building system ensures that every one of its milled tongue and groove logs fits easily and precisely into place to create a home that is efficiently sealed and will last for a lifetime."
Raavaalee was established in late 2017, with a vision of providing quality housing solutions in the Maldives with the mission of improving the living standards of Maldivians as well as providing high-quality units for commercial use. Raavaalee is the exclusive distributor of Pan-Abode products in the Maldives, with Nuga Construction, a highly efficient builder handling projects ranging from small houses to resorts.
According to Raavaalee, it would ensure the customers have a worry-free experience while building their homes. Raavaalee pledges to organise and oversee the complete process; from the shipment of material from Canada to the delivery of the units to local islands and all the way through the assembly of the units.