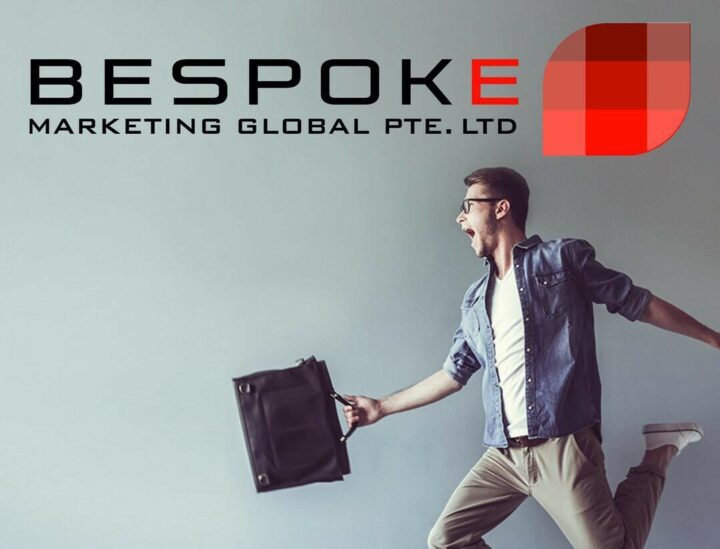 Jason Lohman, Founder & Managing Director of Bespoke Marketing Global Pte Ltd
Bespoke Marketing Global Pte Ltd specialises in audio branding – also known as On Hold Messaging (OHM) – and was established in 2007 by Founder & Managing Director Jason Lohman. Based in Singapore, the company has offices in the U.K., Spain and the U.S.A. Globally, the company has over 12,000 clients, and it is currently expanding in the Asia Pacific region including the Maldives. Hotelier Maldives sat down with Jason to find out more about audio branding and the company.
Hotelier Maldives: What is the importance and benefits of audio branding, especially for clients in the hospitality industry in a remote location such as the Maldives?
Jason Lohman: On-Hold Marketing provides numerous benefits to many industries and in particular the hospitality industry can gain many advantages in using our products.Our productions replace the beeps, silence or poor-quality music played that a lot of companies are currently using as their method when calls are placed on hold or transferred to other departments within their company.
With a brand-congruent blend of copy, vocals and specific composed music that matches the brand and by keeping callers engaged and informed on offers, latest information etc., it works to improve standards of service, increase enquiries and sales, coupled with strengthening customer loyalty for the long term and also provide the callers with a positive emotion when being placed on hold.HM: What are some of the advantages of audio branding in relation to increasing bookings?
JL: Each individual production for our clients is bespoke so that the client can relay important information that will not only enhance the caller's experience but will provide knowledge to the caller giving them a better understanding of the products on offer.
To provide inbound calls with a better experience which in turn keeps the caller interested and from our research, it has been proven that 75% of the callers buy an offer by visiting the website or offers that are mentioned by the On Hold Messages they hear.
HM: With over 10 years' expertise, what are some of the notable highlights of the company?
JL: Bespoke Marketing is proud of gaining over 12,000 clients worldwide in different industries such as automobile dealerships, banking, medical, real estate, insurance, hair salons, hotels. In fact, we cover all industries and no matter the size of the company from SME's right up to Fortune 100 companies, we cater for all.
With our high-quality products that are on offer, we work with some of the largest global brands like Samsung, Audi, LVMH Moët Hennessy Louis Vuitton. Since the start in 2007 we had only four different languages and since then we are very proud to offer over 52 languages.
HM: What steps do you exercise to ensure customer satisfaction?
JL: At Bespoke Marketing we involve the client from the very beginning starting with the script, we will discuss what is the most important information that the client would like to include within their on hold message, we will then work on a customised script with one of our award-winning scriptwriters, once the script is approved by the client we will work to find the right voiceover & high quality background music, and until the client is happy the full production will not be completed. The client plays a vital role in making sure the professional production is the best it can be.
Most notably, each client is assigned an account manager that provides an aftercare service that is unrivalled within the OHM industry. One of the benefits of the account managers is they available 365 days a year. Furthermore, included in the package prices will be a 24 hour a day dedicated hotline for all clients just in case any urgent changes are needed for the client's productions or to deal with anything else the client may need.
HM: With regard to your survey on call handling, in collaboration with international market researcher TNS Global, what are some of the notable findings/statistics in relation to call handling?
JL: It has been proven that:
73% of callers will not do business with a company again if their first call isn't handled satisfactorily;
70% of people are placed on hold for more than 50% of their calls;
60% of people say they're in front of a computer while on-hold; and,
73% wanted something other than beeps or silence.
HM: How are the different packages you have on offer, and their advantages?
JL: We can offer our clients four different packages:
Ultimate Unlimited Package:
This package is the most valuable package which offers Unlimited Recording Sessions. This package offers the opportunity for the client to have unlimited production change with a maximum of 12 new productions and also provides the option to unlimited segment changes of any of their current OHM, for instance, if the client wishes just to change just one segment but keep the rest of the original message, this can be done at any time.
Sell More Package:
This package offers the following services:
6 x Recording Sessions and 60 x 20-second messages per year
Our most popular package and with over 70% of our clients choosing this particular option, it offers six new productions throughout the year and also includes 60 segment changes.
The Sound Better Package:
This package offers the services:
4 x Recording Sessions and 40 x 20-second messages per year.
Budget Package:
This package is a good choice for smaller companies to start with and offers 2 x Recording Sessions & 20 x 20-second messages per year.
HM: You've already completed some notable projects in the Maldives. How were they received by the clients?
JL: Our clients in the Maldives are very satisfied with our service and products, they experience more positive callers whether from clientele who are already on the resort, or who are being transferred to the spa, dive centre or restaurant, which in turn generates more sales due to the callers being informed by the OHM or from inbound calls having the same experience rather than the poor quality music or silence that most resorts currently are using. Our aim is to provide a positive caller experience from our products and generate an increase in sales from the platform we have created.
Interested parties can contact Bespoke Marketing Global by phone or mail:
Singapore: +65 3100 0346
USA: +1 212 784 6715
UK: +44 20331 83225
Europe: +34 911 988 042
Email info@bespoke.marketing or visit www.bespokeonhold.com.