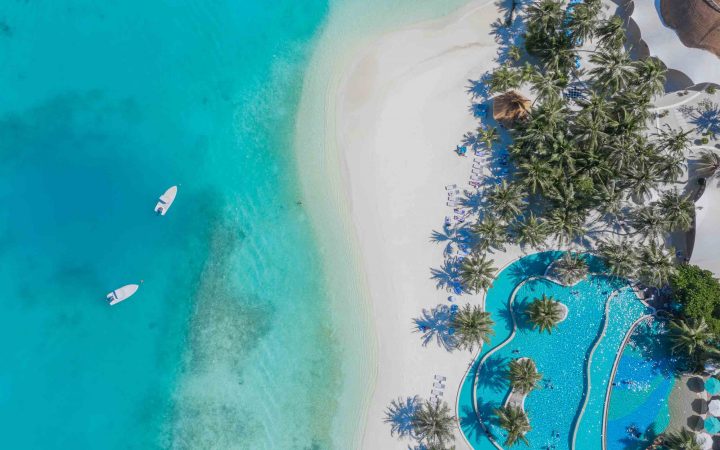 Kandooma Maldives Prepares for the 'Year of the Rabbit'
Holiday Inn Resort Kandooma Maldives is set to celebrate the Lunar New Year with special programmes starting 22nd January 2023. This includes accommodation packages and fun activities for the younger guests. In Chinese tradition, each new year is characterised by one of twelve Chinese zodiac animals. The Rabbit, a symbol of good fortune, courage and kindness will be the symbol for this year.
On Chinese New Year's Eve 21st January, a buffet dinner with some traditional delicacies will be held at Kandooma Café. The resort's Executive Chef Eddie Ng explained that in his home country, his family enjoyed Pen Cai prepared in a single clay pot. The Hot Pot is a favourite to mark the reunion of family and friends, symbolising family unity, a prosperous and lively new year. Guests can expect a Hot Pot Set Menu promotion everyday throughout the Lunar New Year at the resort. The menu will include a choice of three broth bases; spicy Sichuan, hot and sour Tom Yum and Mushroom, and a selection of prawns, calamari, fish, chicken, beef and pork belly. A range of vegetables will also be available. Hot Pot dish is completed with a choice of homemade spicy sauce or Supreme soya sauce.
"It is a celebration that brings all of the family together to welcome the new year.  In my family we prepare dishes like 'Pen Cai' which is a combination of abalone and mushrooms.  We also have traditional favourites such as a raw fish salad called Yu Sheng that all of the family participate in making and each ingredient has special significance," said Chef Eddie.
On Chinese New Year's day, a complimentary Dumpling Masterclass at The Kitchen will take place on 22nd January. Activities to keep the younger guests engaged include sandcastle making with a Rabbit theme, lion mask making, face painting and more.
In keeping with the Lunar New Year tradition, all guests will receive a bright Red Packet known as Hóngbāo filled with a surprise to symbolise good wishes and luck for the new year ahead. Special drinks curated for the Lunar New Year including the 'Buzzed Rabbit' and 'Fuzzy Rabbit' will be available throughout the celebrations.