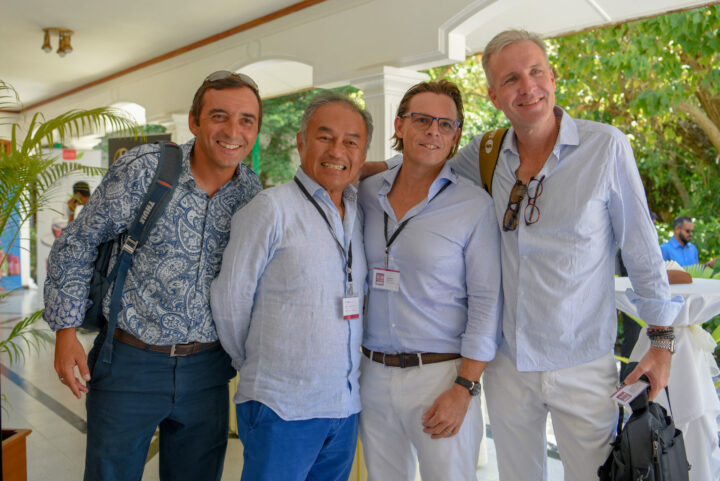 Over 40 GMs and corporate hoteliers confirm participation at the GM Forum 2020
As registration for GM Forum 2020 continues, over 40 GMs and corporate hoteliers representing over 50 international hotel management companies and local operators have so far confirmed participation at the event. The total number of attending GMs and corporate hoteliers for this year's event is expected to reach 60 with representations of over 80 brands and resorts. While registrations for the GM Forum 2020 will close on 20th March 2020, sponsorship opportunities for those interested will be open until 10th March 2020.
GM Forum 2020 will feature keynotes speeches from various industry leaders and professionals including Salah Shihab, co-founder and Managing Director of Voyages Maldives and Seagull Group, Dr Ibrahim Nashid, Founder and Chairman, Renewable Energy Maldives, Dolores Semararo, digital marketing professional and coach. In addition, two panel discussions will also be held on the topics 'sustainability and human capital (in the Maldives hotel industry), and 'global digital marketing trends.'
GM Forum 2020 is presented by Ooredoo Maldives, with additional support from Euro Marketing (Platinum Sponsor), MT Hojgaard (Gold Sponsor), The Hawks (Silver Sponsor), Cafe Del Mar (Networking Partner) and Best Yachts Maldives (Transfer Partner).
To find out more about the GM Forum 2020, please visit; https://hoteliermaldives.com/gmforum/
To download media kit; https://forms.gle/Ghqksqfg1ScVU3qM7
To register; https://hoteliermaldives.com/gmforum-register/
For inquiries; please call +960 7910858 or email: cristina@perspective.mv