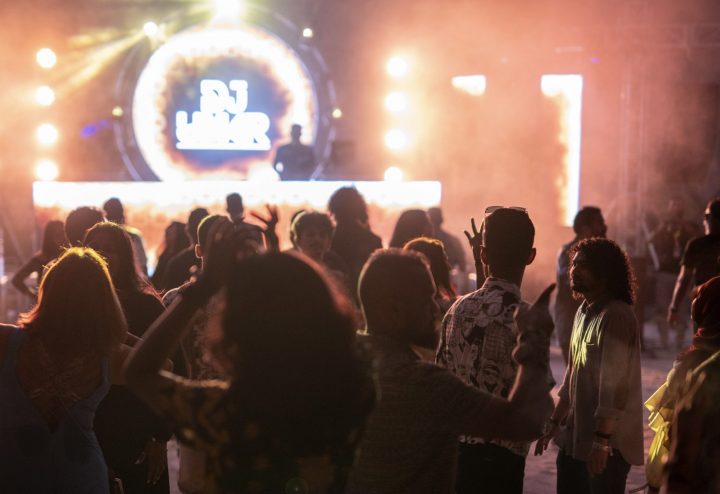 Local Artists Look to a Busy Festive Season
The year 2021, can be described as an overall successful year for the Maldives followed by the Covid-19 Pandemic. The dire effects of the pandemic hit the global economy, specially the Hospitality & Tourism Industry. However, along with several challenges, Maldives took the bold step and opened its official borders to tourists on 15th July 2020 and since then have managed to revive the national tourism well.
Without exception, one of the hardest-hit sub-industries in the Maldives was the local Music and Entertainment industry, especially the gig economy which was highly dependent on the tourism sector as their major source of income. There were times Maldivian music artists were completely out of work as the nation was suffering along with the whole world. Traveling between Islands has become more difficult with several new safety regulations and international travel was highly avoided by tourists.
Even though Corona Virus and its new variants still exist, this year has proven to be a good year. In October 2021, Maldives celebrated the One Millionth Tourist Arrival. With the year-end approaching, the Hospitality Industry is well prepared for a wonderful Festive Season, after a gap year full of lock-downs and travel bans.
Hotelier Maldives celebrates the return of Maldivian Musicians, Artists, and Dj's, back on the stage, specially for the Festive season, which is generally the highest-paid gigs of the year. Let's take a look at the locations of some of our most prominent artists who will be performing this season in no particular order.
Upcoming Performances for the Festive Season 2021 – 2022
Shallow Atolls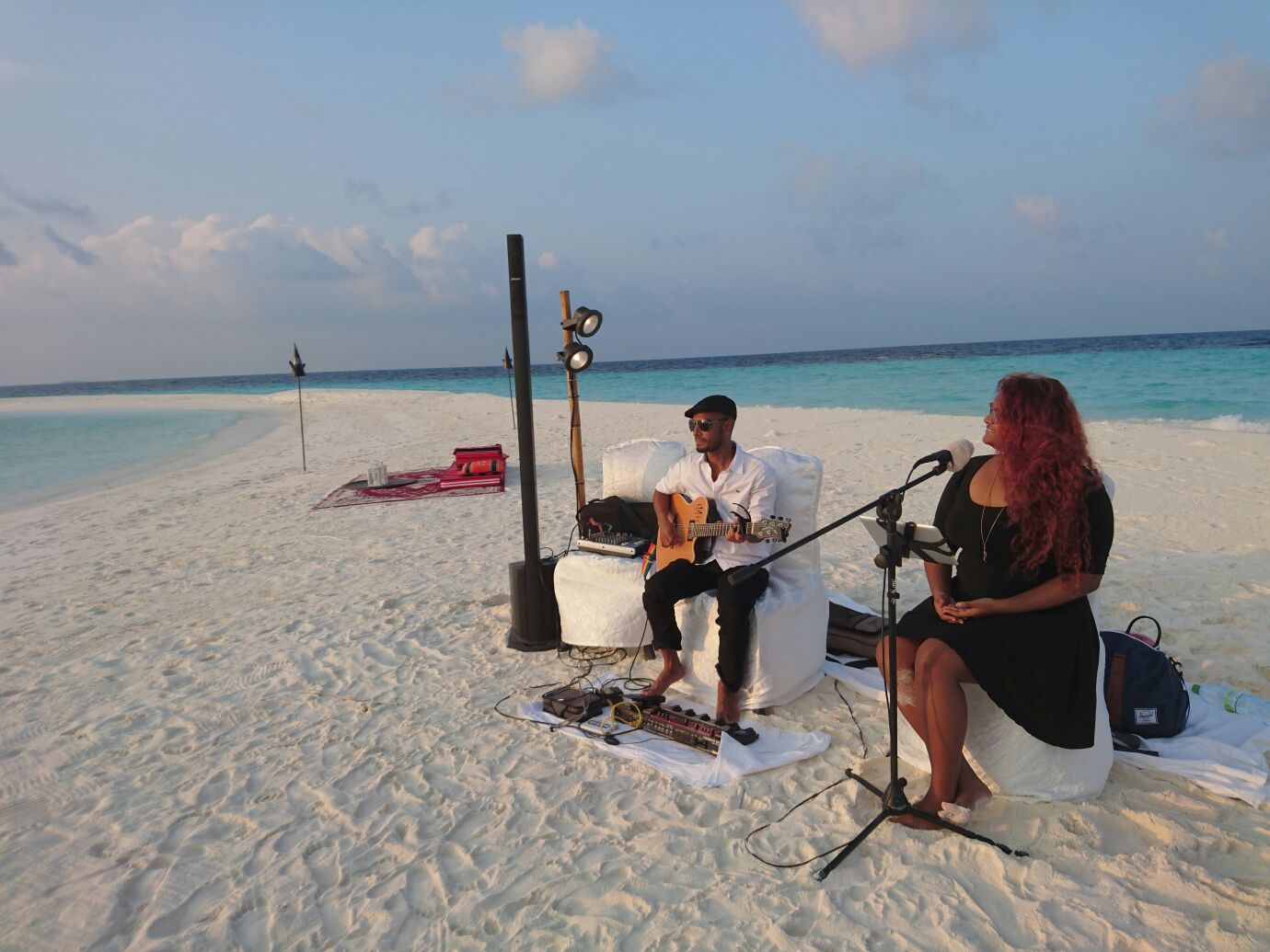 The duo band, Shallow Atolls also known as Nish and Faya, usually performs two nights a week at resort venues. The band is best known for its versatile range of music.
This year for Christmas, the band will begin with an easy listening selection, especially for the dinner, followed by more upbeat music for the celebration. They will be playing from old classics to the current new hits. Mostly, they will be focusing on playing their songs with a touch of bossa nova, jazz, samba, blues as this is the style Nish and Faya enjoy the most.
"I feel like last festive period was quite overshadowed by covid, and although we are nowhere near the end of this pandemic, this year feels different. We have settled into this new normal and it has begun to feel more like business as usual. I am really excited to be able to perform for tourists who are here in the Maldives for their holiday escape and look forward to adding a little music to their experience". Nish
Christmas Show: on 24th December 2021 at Patina Maldives, Fari Islands.
New Year Show:  on  31st December 2021, Private Show, undisclosed location.
Detune Band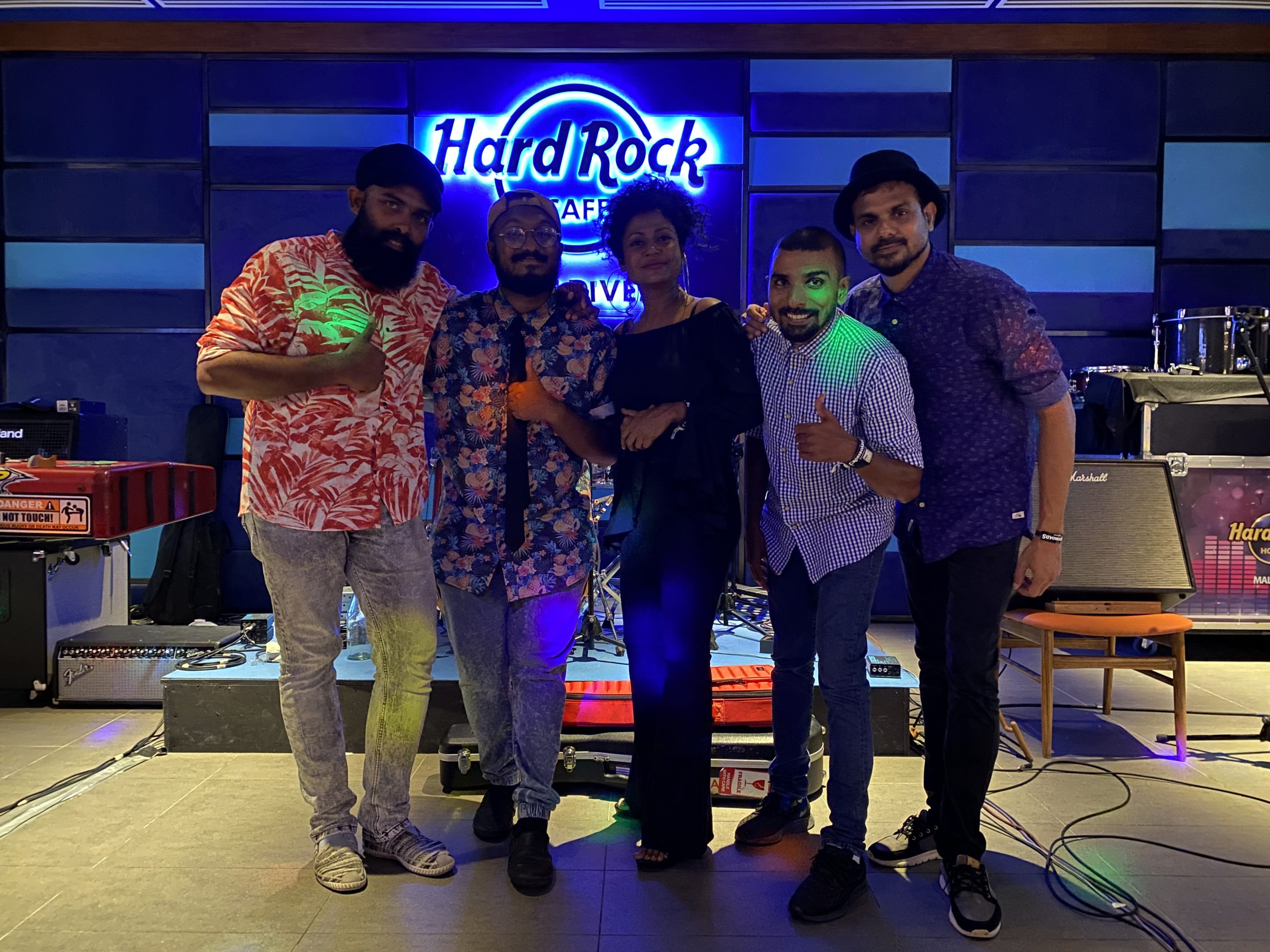 "Detune" consists of five artists, Fezu, Fujee, Fathih, Asif and Ali. Since the formation of the band back in 2006, Detune has performed throughout Maldives on different local stages to regular resort venues. Their diverse style and regular genres includes funk, electric, acoustics, jazz, reggae, blues, classical and Maldivian music.
"We are very thankful for this upcoming season. As we are right now fully booked for the season, things are looking very positive. Everyone is fully vaccinated and energized with full spirit physically and mentally" Fezu.
This season, Detune has included recent top chart songs, something to cater for everyone in the crowd. However, according to the band, there will always be their original songs in both English and Dhivehi language on every show.
The band released their first album "One Down" in 2014 which consisted of wonderful local hits. Their regular gigs are every Monday at the Ritz-Carlton Maldives, Tuesday at Baros Maldives, Wednesdays at Kurumba Maldives and Thursdays at Hard Rock.
Christmas Show: on 24th December 2021 at Anantara Kihavah Maldives Villas.
New Year Show:  on  31st December 2021, at Anantara Kihavah Maldives Villas.
Russian Orthodox: on 6th January 2022, at The St. Regis Maldives Vommuli Resort.
Equatic Vibe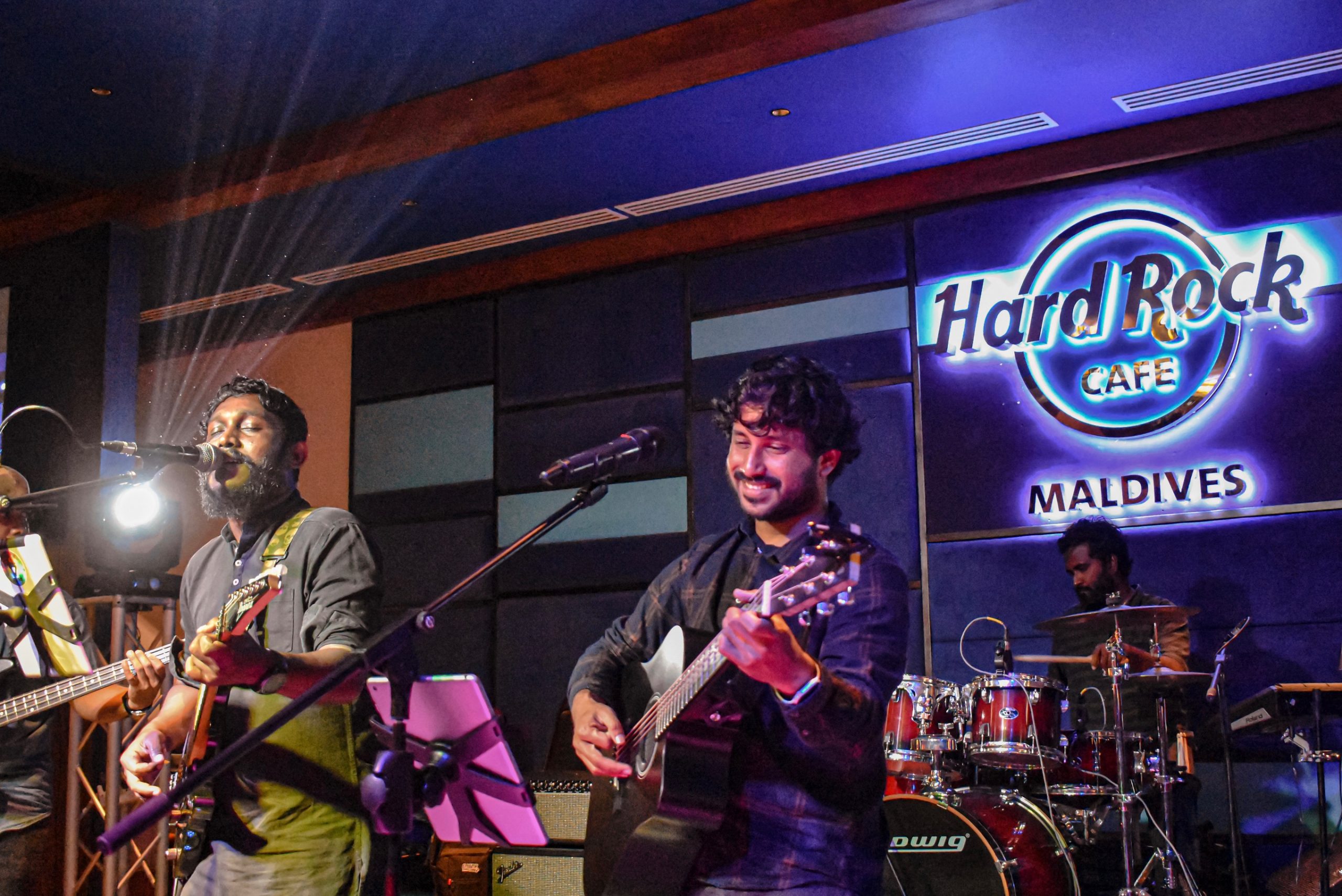 Equatic Vibe began performing in the resorts in the mid '2010s , a band formed by the brothers Shammu and Ameen. Shammu being the lead singer and brains behind the lyrics and melodies while Ameen performs as the bassist, Maby is the lead guitarist, Shinan for drums and Husen on the keyboard.
"We don't stick to a specific genre. Though we do a repertoire every night, we keep on changing the repertoire during the show depending on the mood of guests when we perform in resort locations". Ameen
Even though they would be mostly playing covers from different international bands, they would be performing a few of their new originals including "Hoonu Kan". The band released their first original album "Kulathah" in 2016, featuring seven songs in Dhivehi language.
Christmas Show: on 24th December 2021 at Kuredu Resort Maldives
New Year Show:  on  31st December 2021, at Kuredu Resort Maldives
Affan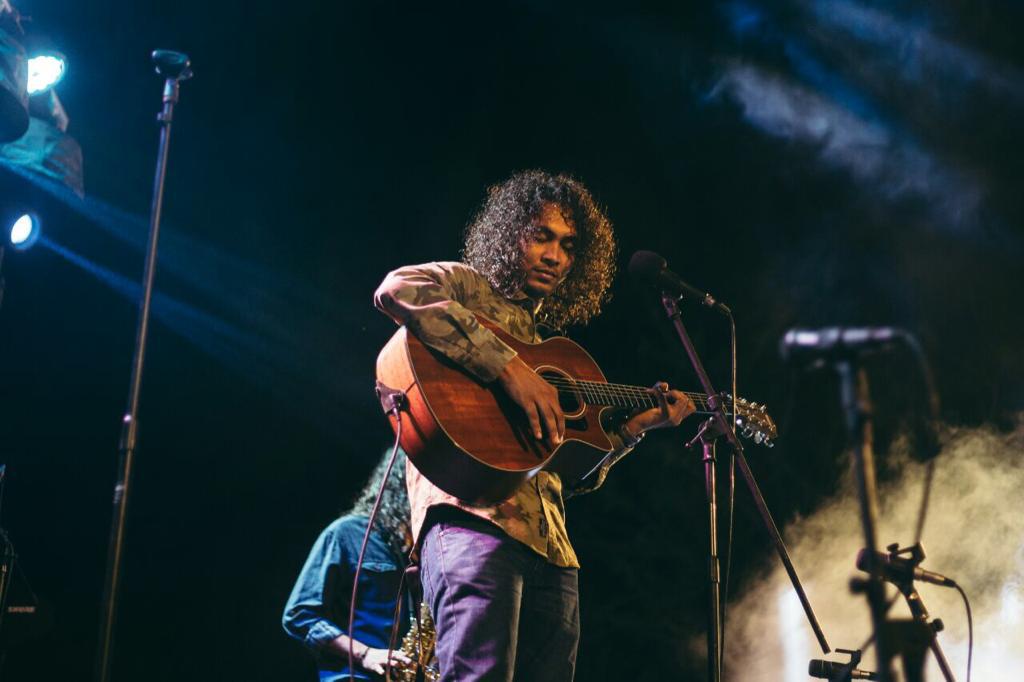 Since 2003, Affan has been performing in the resort music scene. He is best known for his colossal vocal range. Affan is well received by the local music industry as well and was a Maldivian Idol judge for two consecutive years. In 2018, he released his solo music album "gebenden" in Dhivehi language.
Currently, he is performing with two different bands, Affan's Band and King Coconuts. "I am most excited to perform a new line-up for this year. We will be playing a mixed selection of different genres, everything else apart from modern disco and metal music. We do our best" Affan.
Christmas Show: on 24th December 2021 at Baros Maldives.
New Year Show:  on  31st December 2021, at Baros Maldives.
DJ Umar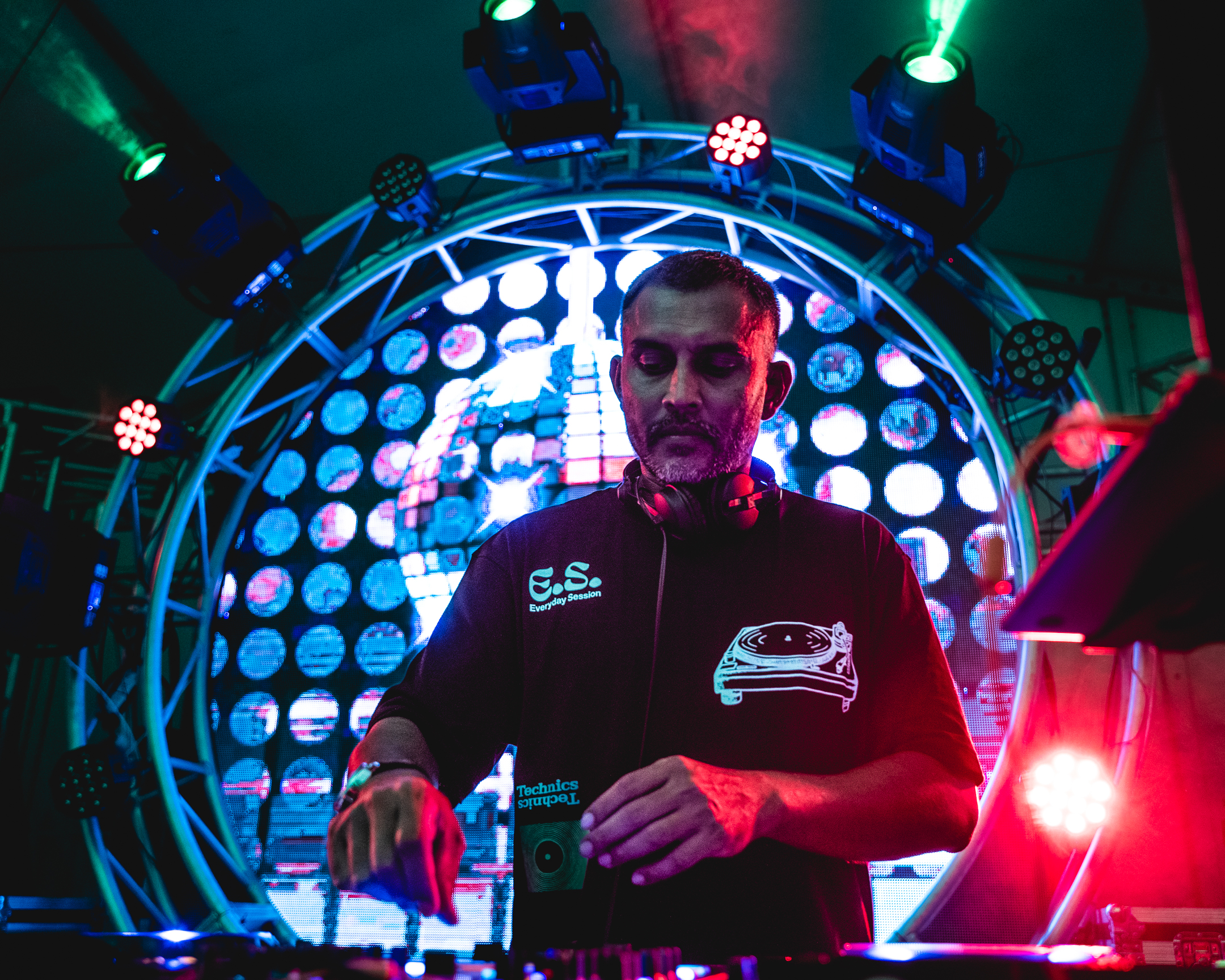 Considered among the pioneers of the Maldivian Dj scene, DJ Umar has been performing for over 20 years, mostly in the resort industry. Having introduced a variety of new styles since the beginning of his journey from a young age.
"I have an eclectic sensibility as far as music is concerned. I like a wide spectrum of musical genres, including R&B, Soul, Funk, Pop, House music from different eras. You get the picture. Also when you perform in a resort you have to bear in mind that you're catering to a large demographic; there will be young people, there will be elderly couples, and people from different countries and backgrounds" Umar
Umar is also the co-founder of Uber Events & Artists. One of the country's leading event solutions providers for resorts and the only DJ management and development agency. Under his guidance, he has launched several successful young DJ's in Maldives.
Christmas Show: on 24th December 2021 at SAii Lagoon Maldives
New Year Show:  on  31st December 2021, at Constance Halaveli Maldives
DJ Vifak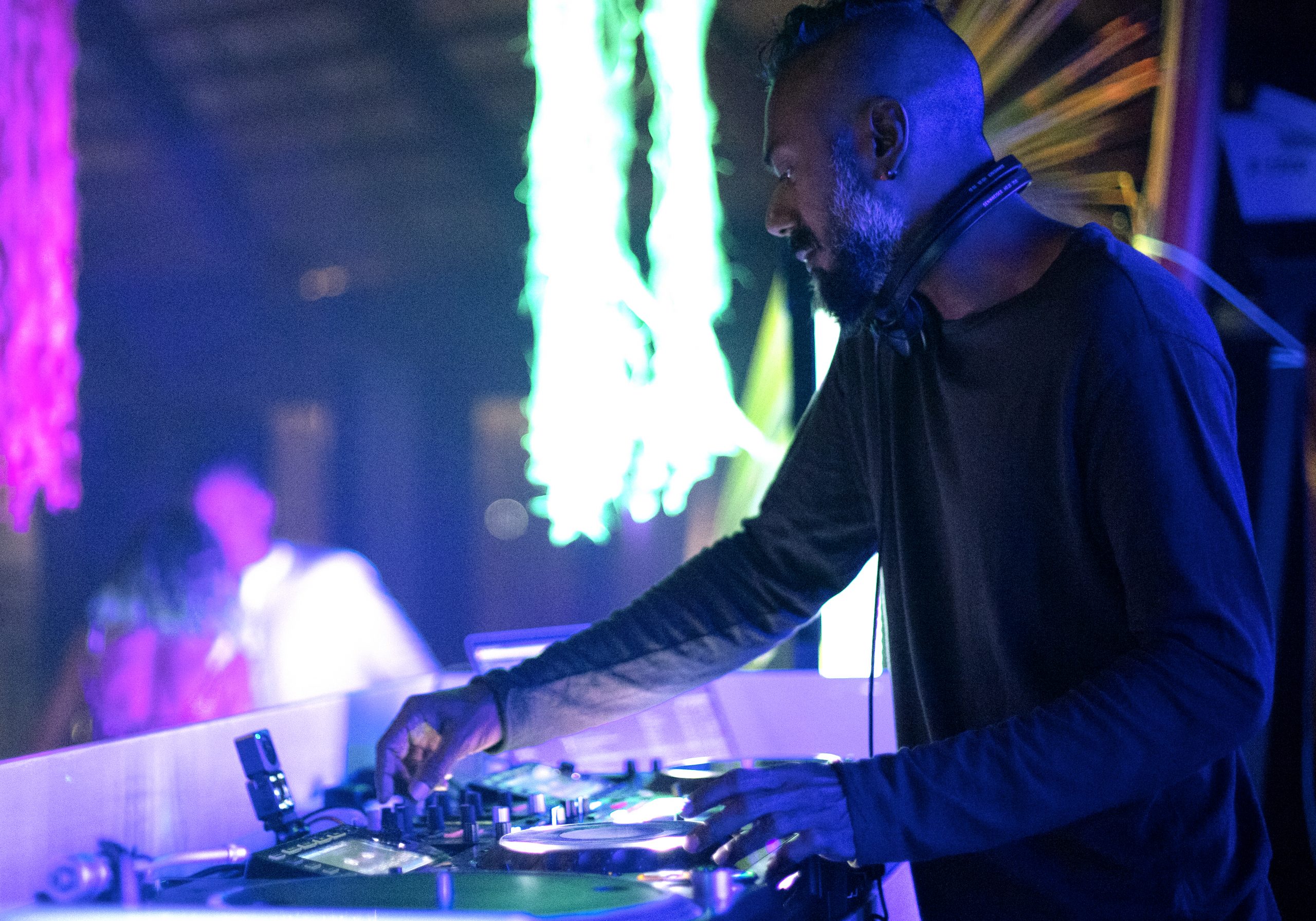 "DJ Vifak" is a well known name in the Maldives since the 90's who has been performing in the Maldives resort scene for the past two decades. His flexible list of genres such as retro, R&B, Hip Hop, dance and EDM as well as lounge makes him a DJ who can adapt well to the crowd.
He has been the official guest DJ for Friday Night White Party at Kuredu Island Resort since 2007 till the present day and recently within this year has started to play three different styles of nights at Kuredu. This year he will be performing an open set with a mix of his originals.
"My Last New Year Gig at Kuredu Island Resort was back in 2013 new year's eve and I am happy to perform at my regular venue once again for a crowd of nearly 800 in-house guests. Tourism has almost revived post-pandemic and more gigs are getting booked. I am lined up with Mezzo, Past Travellers (France) and  Equatic Vibe for the festivities . So I am really excited to play a good energetic set all the way into this New Year," said Vifak.
New Year Show:  on  31st December 2021, at Kuredu Resort Maldives
DJ Manal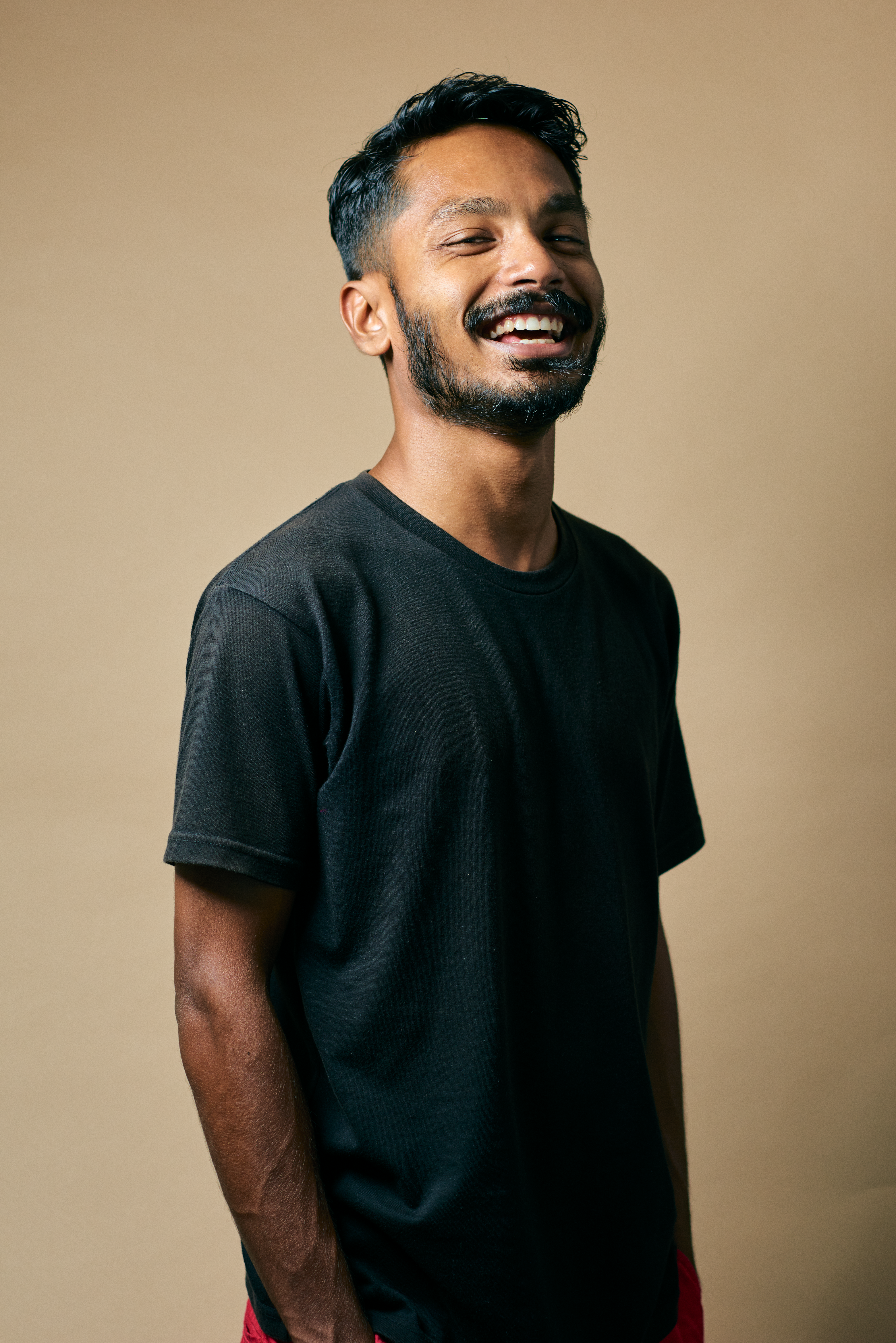 Spanning over 15 years of experience in the music industry, Manal is the current resident DJ at Cheval Blanc Randheli Maldives. He is best known for his eclectic taste in electronic music and for creating playful and chilled-out moods.
"Since the Maldives doesn't have music-specific venues I would be performing a mix of recent Urban, Dance, and good ol' favorites that never age. To play alone a whole night is no fun especially on new year's eve when you're without your family and friends, but last year I was invited to perform together with Anya and the 25s, which was one of the best New Year that I've had in the recent years and we are doing it again this year so I'm super excited to have a fun show along with a good dance to finish off a slow year and move on to 2022" Manal
Christmas Show: on 24th December 2021 at COMO Maalifushi Maldives
New Year Show:  on  31st December 2021, at COMO Maalifushi Maldives
DJ Ngie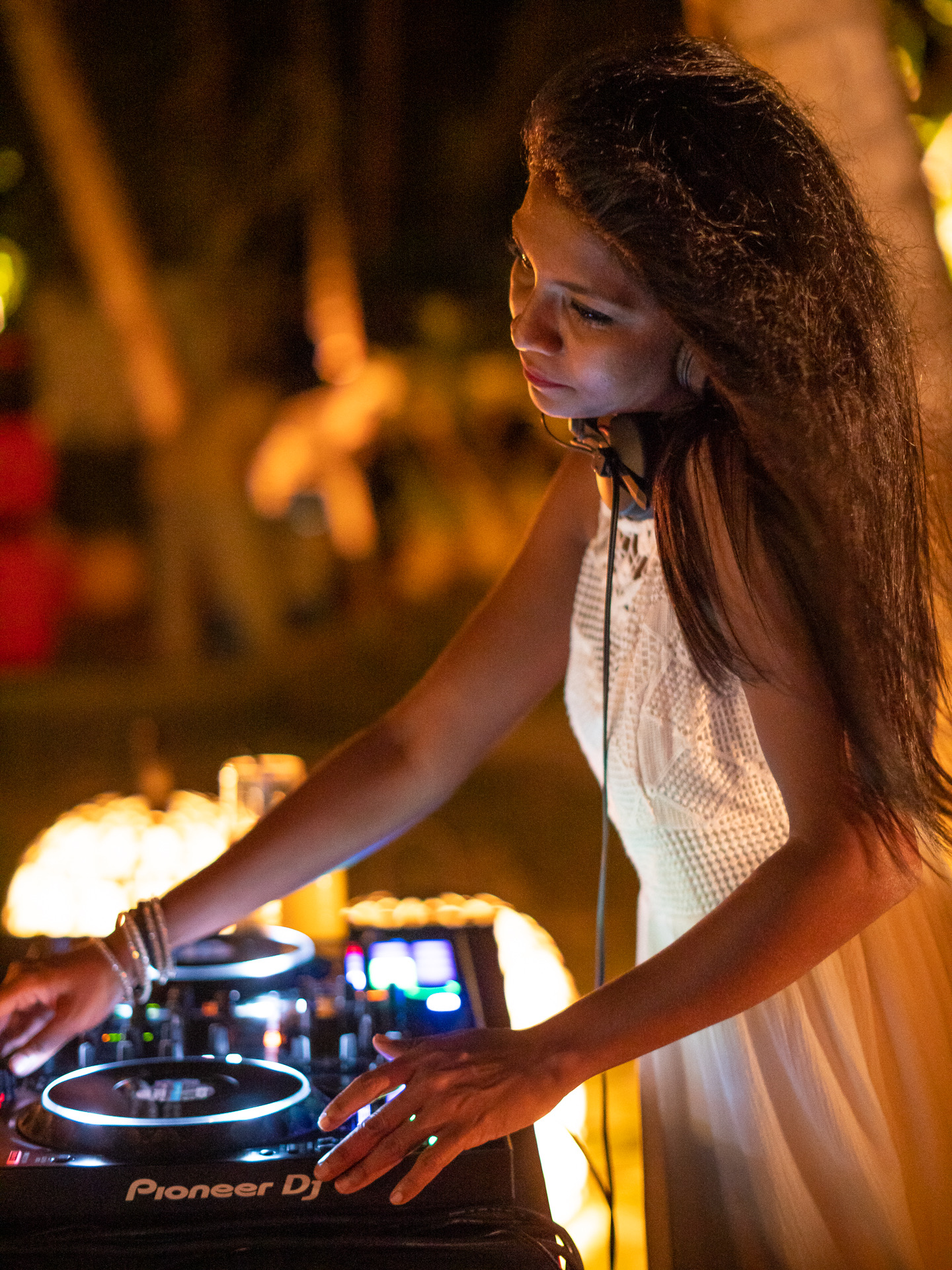 On a very much male-dominated platform, DJ Ngie started her career in 2013, breaking all stereotypes as the first Maldivian female DJ to secure a spot in the Maldivian resort industry.
She is the current Resident DJ at Le' Meridien Maldives performing until the end of February. "My gigs at Le' Meridian mostly consist of sunset sessions and pool parties. Im looking forward to festive season this year, It's going to be upbeat and fun' Ngie
As most DJs in the Maldives, neither Ngie is genre-specific. 'I try to choose music that fits the location and time of the day"
Even though she is currently based at Le' Meridien Maldives, for this year's Festive Season, she will be exclusively at Meeru Island Resort. Other than the main Festive evenings of Christmas and New Year events, you can catch her from 22nd December onwards till the 2nd of January 2022 at Meeru Island Resort.
Christmas Show: on 24th December 2021 at Meeru Island Resort & Spa, Maldives
New Year Show:  on  31st December 2021, at Meeru Island Resort & Spa, Maldives
DJ Paide'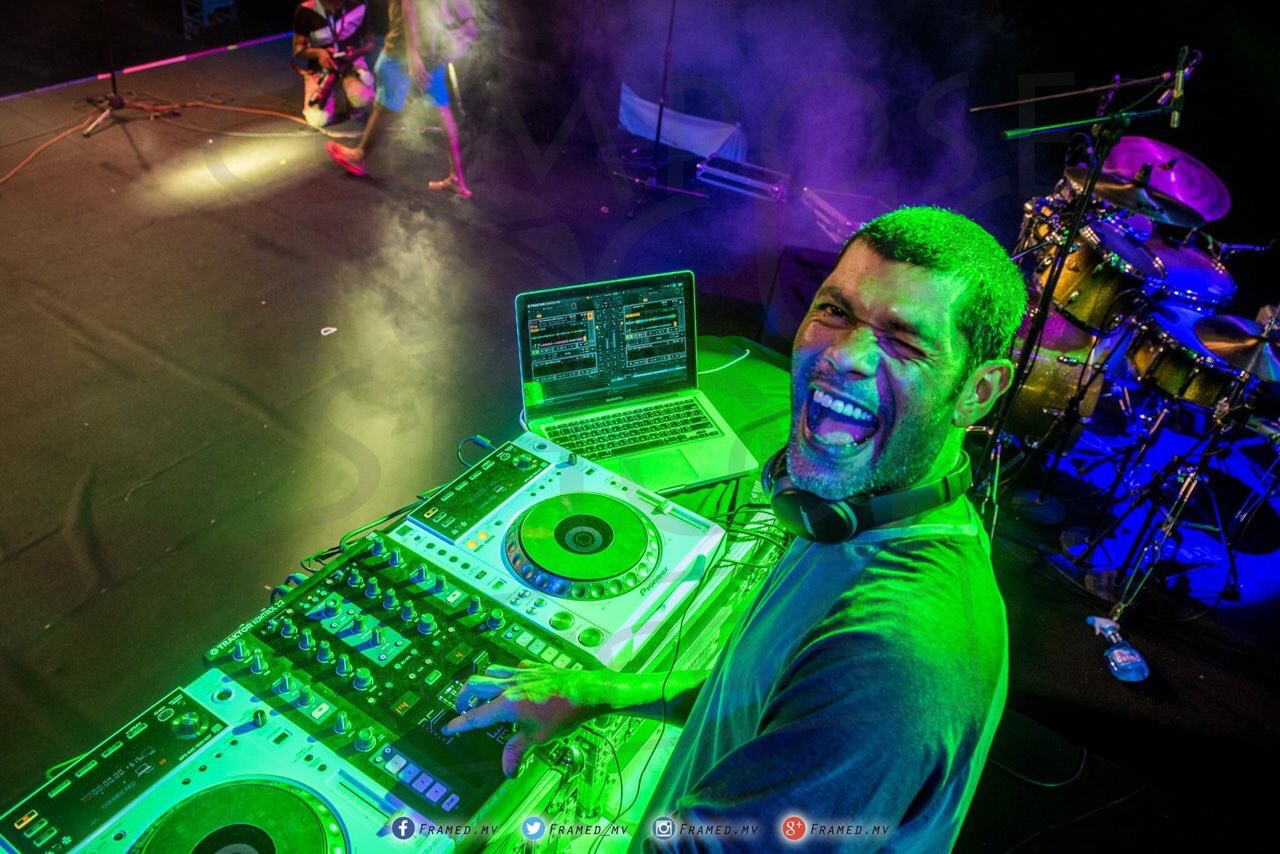 Dj Paide' began his music career in the early 90's starting off at music bands and then in the early 2000's eventually evolving from playing different instruments to becoming a disk jockey. He has been performing in the Maldivian resort music scene for over twenty years. From composing original albums within the genres of EDM and Deep House, Paide' enjoys exploration and collaborating electronic music with acoustic infusions. His debut album "IRIS – The Goddess of Rainbow" was the very first Maldivian EDM album.
For the festive season, he will do an open set, focusing mainly on the top charts. "This season is always exciting. Unlike other occasions, people tend to enjoy to their maximum on peak season shows, specially on New Year's Eve. Since this year as well as a challenging year, I am eager to play some exciting music to make these nights as eventful, happy and memorable as it could be" Paide'
Christmas Show: on 24th December 2021 at Ritz-Carlton Maldives, Fari Islands.
New Year Show:  on  31st December 2021, at Velassaru Maldives