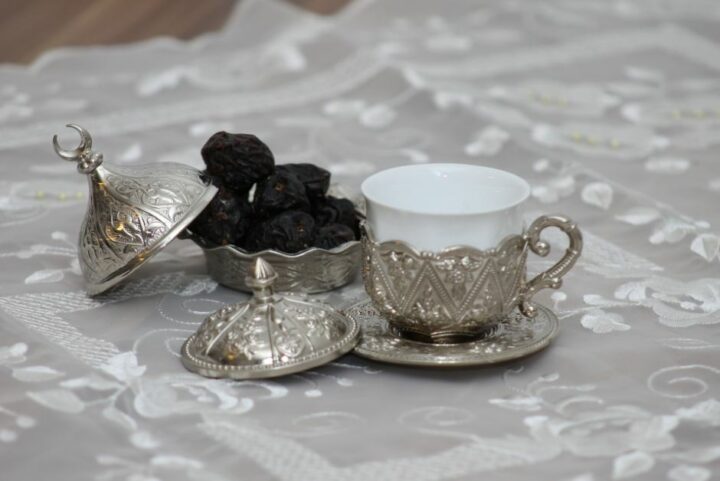 Ramadan 2017: Best Iftar menus in town – Part 1
The holy month of Ramadan is a period of prayer and fasting for Muslims all over the world. In the Maldives, most cafés and restaurants, except for a few open for expatriates and tourists, are closed during the day as Muslims abstain from both food and drinks until sundown.
Sunset every day is a time of joy and celebration when Muslims break their fast, with a hike of residents observed at the capital's eateries for the evening meal. Whilst the month is often a time for families to get together and dine at home, many chose to eat out with loved ones, colleagues and friends. Accordingly, the city's restaurants display cuisines from all over the globe in the form of tempting buffets to choose from.
Here is part one of our selection of some of the best dining experiences available in Malé City for Ramadan breakfast.
The Goat Fish Café & Bistro – (MVR239 to 264)
A newcomer to the industry, designed with a rustic modern interior, The Goatfish Cafe & Bistro is a favourite spot for young locals. This restaurant is family-friendly and features a special corner with colouring books and creative play to occupy kids with and the restaurant offers a friendly indoor non-smoking atmosphere and a separate smoking room for the interested.
With a different menu every day, offering a different variety of cuisines. Highlights from the menu include Beef Pad Thai, Vegetable Bake and Giant Beef Pasta.
Prices of the menus range from MVR239 to 264 per pax. For reservations call 333 7773 or 989 8997.
Thoum – (MVR250 to 350)
Thoum is also a new café in town and one of the first venues offering authentic Middle Eastern cuisine in Malé. Located on the eastern end of Majeedhee Magu in front of the Artificial Beach stage area, this two-storey café enjoys an airy atmosphere.
Thoum offers three menus for breakfast, Iraqi Mix Grill, Jordanian Chicken or Lamb and Yemeni Chicken or Lamb. Highlights of the mains include Shish Tawook, Mulawah, and a variety of Kebabs.
Prices of the menus range from MVR250 to 350 per pax. For reservations call 997 7177.
Salsa Royal – (MVR250)
Salsa Royal features a lovely indoor dining area suitable for family gathering and a huge open air deck for large functions or to simply dine with fresh air circulation. This restaurant specialises in three different cuisines; Indian, Thai and Italian.
For Iftar this year, Salsa Royal has three rotating menus and a lucky draw featuring a return trip for 2 to Chennai and more. Highlights of the menu include Thai Omelette, Red Fish Curry, Salsa Salad and Green Beef Curry to name a few.
The price of the menus is at MVR250 per pax. For Reservations call 333 5008.
Symphony Solo (MVR199)
This quiet restaurant is often complemented for its clean deign. It also features a small air-conditioned indoor space and an outdoor area looking over one of the most historical places in the city; the Friday Mosque.
Symphony Solo introduces a unique menu every day of the week for breakfast. Some of the highlights from the menu include Kandu Kukulhu, Vegetable Chop Suey, Kun Kun Chicken and Lebanese Chicken.
The price of the menus is at MVR199 per pax. For reservation call 300 6755
Oxygen Café – (MVR195)
Oxygen Café, located on the outskirts of Malé near the artificial beach offers a cosy and scenic dining experience. With three rotating menus and a special Friday menu, Oxygen Café features a wide expanse of desserts and cuisine.
Highlights include Corn and Tomato Rice, Beef Lasagne, Mexican Rice, Almond Cake and Chocolate Mud Cake.
Prices of the menu are fixed at MVR195 per pax. For reservations call 3000545 or 7970545.
Cibo – (MVR199)
The main Cibo restaurant is in an airy location on Bodu Thakurufaanu Magu with a special emphasis on providing food with rich flavours, rich aromas and traditional cooking methods. This restaurant has four rotating buffet menus and features extremely scrumptious food. Cibo also has a second outlet near STELCO, offering indoor dining.
Highlights of their menu include Devilled Eggplant, Beef Stroganoff, Dal Makhani and Pasta Alfredo.
The price of the breakfast menus is MVR199 per pax. For reservations call 332 0709 or call 966 0709.
The Olive Garden Restaurant – (MVR250)
The Olive Garden Restaurant has been one of the longest running restaurants in the Maldives and is well renowned for its pizzas since 2002. For Iftar this year, each day is different at the Olive Garden Restaurant with highlights that include, Chicken Pizza, Tandoori Pizza, Italian Fish Pasta and Chocolate Lasagne.
The price of their menus is at MVR250 per pax. For Reservations call 331 2231 or 790 1919.
The Curry Pot Maldives – (MVR230)
The Curry Pot Maldives is a multi-cuisine restaurant in Malé and has three wonderful set menus for iftar. Highlights include Kauai Vegetable, Chicken Biryani, Gobi Manchurian, Pizza of the Day and Chicken Tikka.
The price of their menus is at MVR230 per pax. For reservations call 301 6009 or 748 9000.
Hp Pilawoos – (MVR125)
Hp Pilawoos is better known for its delicious takeaway and delivery services however it also boasts a very comfortable restaurant on the first floor. It specialises in Italian, Indian, Southwestern, Asian and Arabic delicacies. Highlights of their breakfast menu include Samosa, Nasi Goreng, Vegetable Noodles and Lime Beef.
The price of their menus is at MVR125 per pax. For Reservations call 301 0037 or 971 4714
Raanbaa Restaurant – (MVR199-220)
With tree-house-like extensions into the sky, this could be one of the largest restaurants in the city. The huge menus at Raanbaa encompass everything from tasty Red Cuttlefish Curry to Chicken Chimichangas.
For iftar this year, Raanbaa has two sets of four rotating menus. Highlights include Potato Boiled Beef Curry, Mix Vegetable Farata, Chicken Biryani and Chicken Majestic.
The price of their menus ranges from MVR199 to 220. For reservations please call 333 6010.Note: Some of the images used in this post were sourced from the internet.