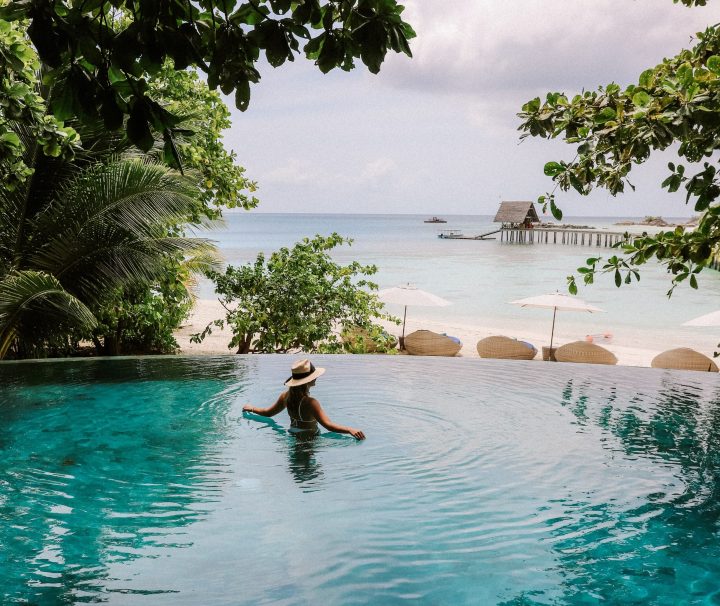 Luxury is in the Eye of the Beholder
Few years back whilst browsing through Facebook, I saw a picture of a hotel in Santorini that for me, felt like pure luxury. I haven't found time to learn more about this hotel, but the view from that room is something I always thought of when anyone mentioned luxury – the mountains, sea and the sunset view from the room had quite become my imaginary comfort zone for me. For most of us now, the definition of luxury isn't related to how expensive or grand the place is, but it is more of that feeling of comfort.
While the pandemic had sweetened the appetite for travelling, luxury has become more diverse for everyone these days. Price and the value has taken the back seat as most people are now looking for trusted brands or travel advisor. Complexities of new travel regulations has made flexibility in terms of refunds, travel credit, insurance and brands that promise cleanliness, health and safety protocols as the "new luxury".
As per the Amex Trendex survey done recently, for 82% of respondents, personalized experience is the most desirable luxury amenity while 81% responds that it is cleanliness. From the way things are folding out and as the borders of different countries open, trust, flexibility and safety will become more important than ever when travelling or choosing their preferred destination.
How does this whole redefinition of luxury impact the booking channels? When COVID-19 crashed into the world, a lot of new travel restrictions and policies were introduced and since then, this has been constantly changing. Instead of booking online, a lot of travellers are now seeking trusted travel advisors who can take care of legal work and update them on the travel plans. Digital technology has played a fantastic role in reconnecting with our loved ones during the lockdown. However, we are seeing more and more travellers depending on travel agents than online booking engines when planning their holidays.
Being locked in our homes, a lot of us have found this need to re-evaluate our lives and are filled with wanderlust. Healthy options, fresh air, privacy, beaches, destination dining with private chefs, cultural tourism and exploring the adventurous side have become the luxury component for us.
So instead of seeing the price value as the key element that can win you the customers, it is important to see if we are ticking these boxes of luxury seekers. Are we also changing with this evolving travel culture?
Are we seeing the luxury from the perspective of those who had been locked in their countries and ready to be "set free"?
Rifaath Saeed is a sales and marketing specialist with a proven track record in senior leadership roles in the Maldivian hospitality industry. Currently serving as the Director of Sales and Marketing at Mövenpick Resort Kuredhivaru Maldives, Rifaa has over 18 years of industry experience; managing, re-branding and spearheading the pre-opening of a number of resort brands in the country.